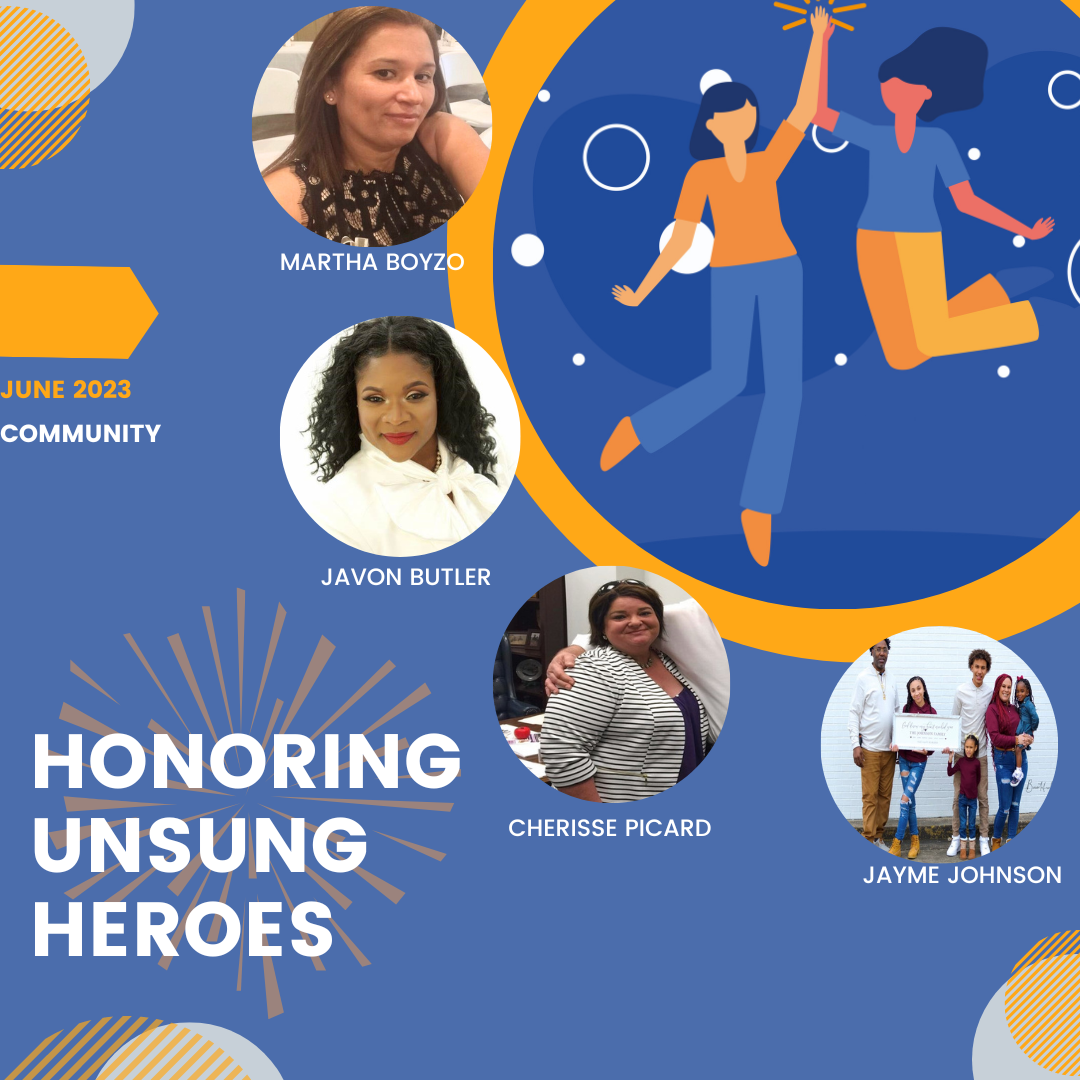 Uplifting Every Voice, Seeing Every Journey
Unsung heroes are those who contribute remarkable work ethic to our state but often go unnoticed or uncelebrated. They often perform acts of courage, sacrifice, or service without seeking recognition or expecting rewards. Their dedication, courage, and resiliency provide a blueprint for champions of change across our communities. Louisiana is home to countless unsung heroes who continuously serve our state without hesitation or notoriety. The power of their collective contributions creates a future of sustainability and hope for our most vulnerable populations. The Office of Women's Policy recognizes champions across our state through the Unsung Heroes Campaign of 2023. 
The Unsung Heroes Campaign honors and uplifts the valuable work of everyday leaders across diverse sectors. The mission is to Inspire Others, Challenge Stereotypes, and Encourage Civic Engagement. By celebrating unsung heroes, we provide well-deserved recognition to phenomenal community members while inspiring others to emulate positive actions and participate in worthy causes. These champions have defied all odds to ensure protection, growth, and love continue within their communities. They span all walks of life, representing a diverse array of ages, races, geographic locations, and socioeconomic levels. The seeds of hope they plant today will ensure the growth of possibilities for future generations. Their efforts demonstrate that all acts of kindness and service can lead to a significant impact. 
2023 Unsung Hero Honorees: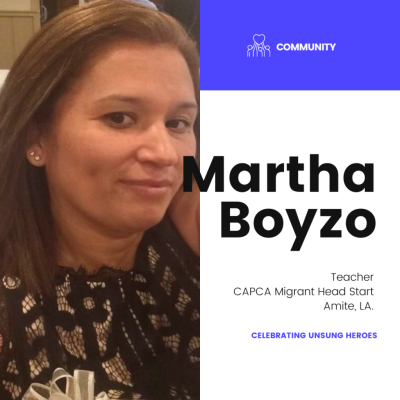 Martha Boyzo,
Teacher
CAPCA Migrant Head Start
Amite, LA
Martha has served in education for ten years, beginning as a teacher's assistant caring for children. Migrant Head Start programs are specifically designed to support the educational and developmental needs of children from migrant and seasonal farmworker families. These programs aim to provide comprehensive early childhood education, health, nutrition, and family support services to migrant children in Louisiana. Migrant Head Start centers bring with them the richness of diverse cultures, the courage to seek a better future, and the determination to succeed against all odds. Learn more to help advance the mission: Head Start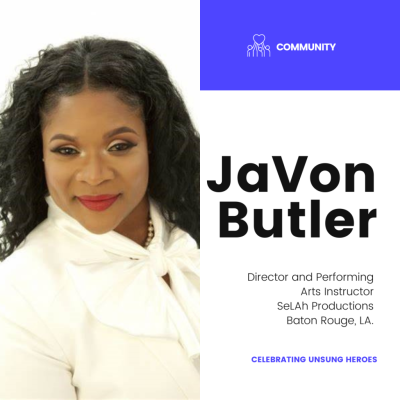 JaVon Butler,
Director and Performing Arts Instructor
SeLah Productions
Baton Rouge, LA

Through music and arts educational training, JaVon provides enrichment opportunities to underserved youth who are at risk for adverse outcomes in Louisiana. Performing arts is a gateway for children to express creativity, build confidence, and develop lifelong leadership skills. By nurturing the artistic abilities and passions of children, Louisiana cultivates a vibrant arts scene, preserves its cultural traditions, and contributes to the future career paths of all youth. 
Learn more to help advance the mission: SeLah Productions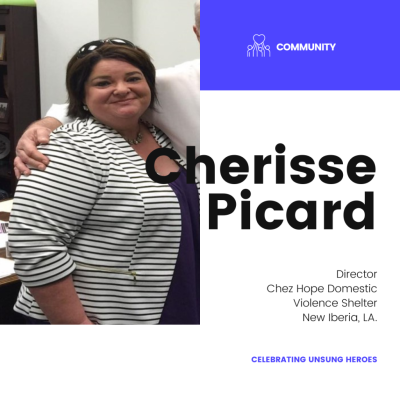 Cherisse Picard, 
Director, Chez Hope Domestic Violence Shelter
New Iberia, LA
Cherisse continuously advocates to provide effective and comprehensive services for those who are victims of domestic abuse and intimate partner violence. She leads efforts across the state to create education and awareness of the needs of families seeking refuge. Within their walls, shattered lives are rebuilt, hope is rekindled, and a brighter future takes root. 
Learn more to help advance the mission: Chez Hope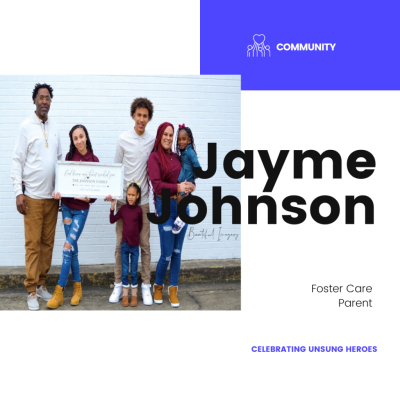 Jayme Johnson
Foster Care Parent,
Melville, LA
Jayme takes pride in providing a safe haven for children during emergencies and assisting families in becoming self-sufficient. She continuously seeks to educate and expand foster care services for vulnerable families across the state. Foster Care dedication lies in the key to building a state that thrives on empathy, protection, and the unwavering belief that every life deserves dignity and peace. Learn more to help advance the mission: Louisiana Fosters 
Everyone can contribute to a meaningful mission.   
Take Action:Identify a cause or issue you want to address. Begin by connecting with a community partner or starting a new project. This may involve volunteering your time or skills, creating a community initiative, organizing events, or raising funds. It is essential to provide support of any kind, even if it begins with the smallest contribution.  
Lead by Example:Become a role model and inspire others through your actions. Serve with integrity, kindness, and compassion. By demonstrating empathy and positive leadership skills, others will be encouraged to join your efforts.  
Collaborate and Amplify:Seek opportunities to partner with like-minded individuals, organizations, or community groups. By joining forces through resources, expertise, or networks, results are often amplified. Collective effort allows for shared knowledge, increased efficiency, and the ability to tackle challenges together.
Learn more ways to support or partner with the missions of Louisiana Unsung Heroes by visiting: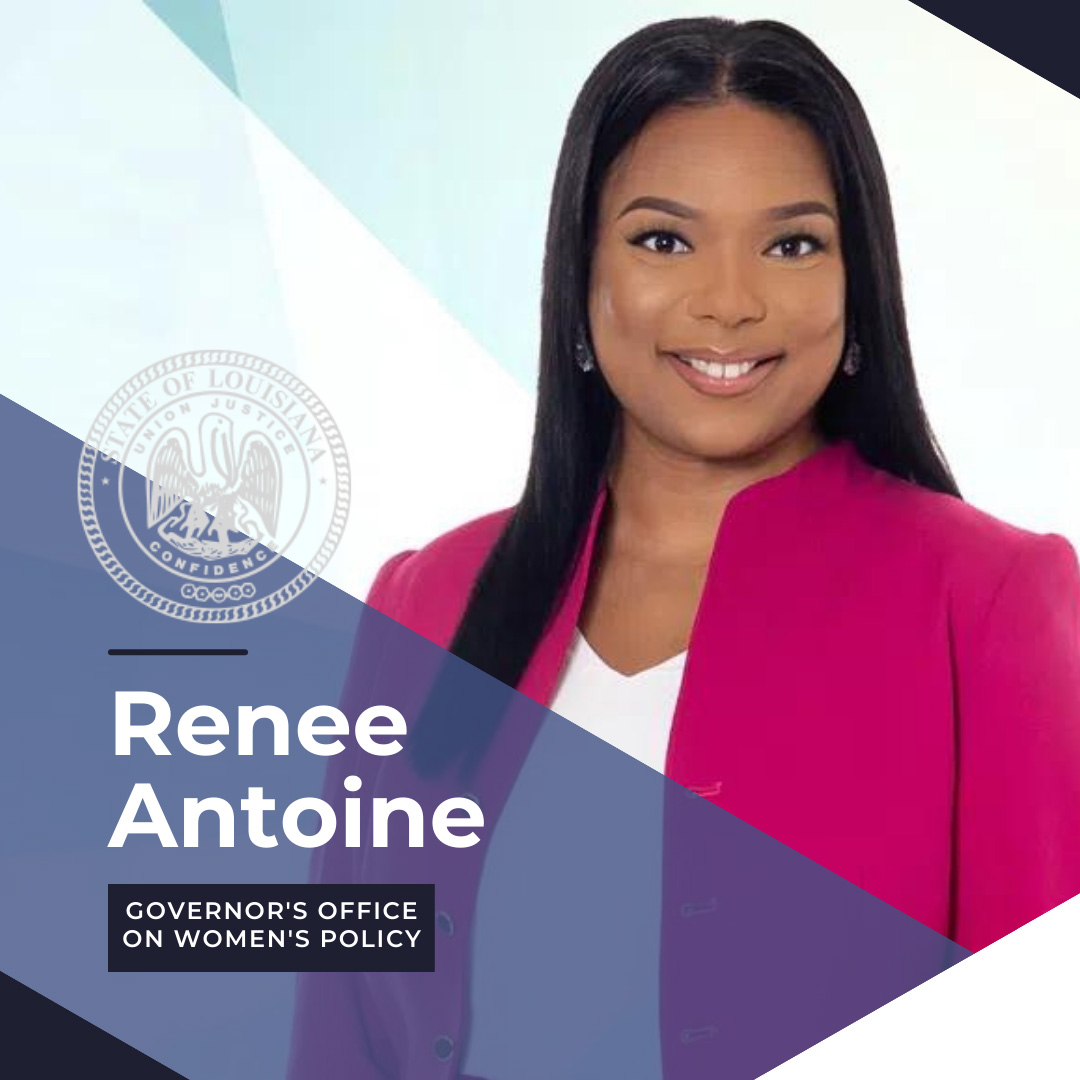 About Renee Antoine
Renee Antoine is a public health policy advocate and national maternal child health consultant. She has served in a variety of positions advocating for women, children and families across the state of Louisiana and nationally. She currently serves as the Executive Director for the Governor's Office of Women's Policy in Louisiana. She works collaboratively with all Louisiana stakeholders who serve women across the lifespan. Her recent accolades include serving as State Director for Maternal Child Health and Government Affairs for March of Dimes. Renee is from Baton Rouge, Louisiana and obtained a Bachelor of Science degree in Psychology from Louisiana State University. Her graduate research continued to the University of Iowa in epigenetics and culminated at the University of Virginia in Developmental Psychology where she published studies on and child cognition and intellectual development.