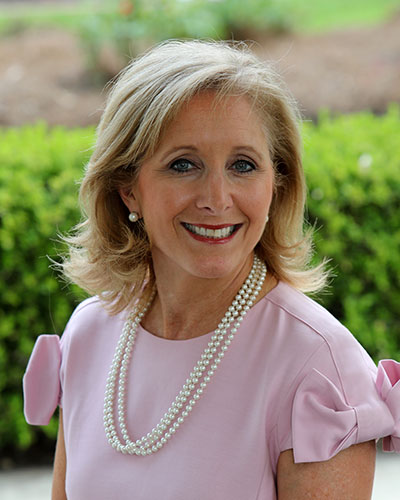 A Word from the
First Lady of Louisiana
April Showers bring May Flowers. 
Hello, my friends,
April is National Donate Life Month, and this is what my blog was going to be centered around. However, since our lives have changed due to the COVID-19 virus, I feel it's necessary to speak about this.
Several of our personal friends have the virus. Some at home, suffering but doing better each day, some in the hospital, and we recently lost a member of the Governor's staff, April Dunn.  Today I remember April Dunn and her life during my April Blog Post. April gave so much of her time and love to others in the way she gave of herself.
From the Governor's press release he said,
 "It is with deep sadness I announce the passing of 33-year old April Dunn, who succumbed to complications from COVID-19. April was a dedicated staff member who served in the Governor's Office of Disabilities Affairs and a tireless advocate for people with disabilities. 
On behalf of First Lady Donna Edwards and my entire administration, it is with heavy hearts that we mourn the loss of our dear April. She brightened everyone's day with her smile, was a tremendous asset to our team and an inspiration to everyone who met her. She lived her life to the fullest and improved the lives of countless Louisianans with disabilities. April worked hard as an advocate for herself and other members of the disability community.
She served as the chair of the Louisiana Developmental Disabilities Council. When I created the State As A Model Employer Taskforce, April told me how much she wanted to be part of it because of her struggles to find meaningful employment. I was proud to have an advocate like April on the task force, and on my staff. She set a great example for how other businesses could make their workforce more inclusive. I ask the entire state to join us in prayer for April's mother Joanette and her grandmother Gloria." 
Thank you, April, for leaving so much behind. For leaving your love of others by standing up for your disability community and by living a life of faith.
Like many of you reading this blog, I have spent much time in prayer, reflection, cleaning closets, and purging.  I have also spent a great deal of time walking outside and breathing in fresh, clean air. Recently, we were working in the vegetable garden here at the Mansion, preparing it for Good Friday planting, pulling up the vegetables, carrots, beets, cabbages, collard greens, and green onions.  I have to admit that in the past, harvesting was a task, but today it was therapeutic and cleansing. Spending this time working in the garden and being outside was rewarding.
During this time of self-quarantine and isolation, we have the time to reflect, to catch up with our children, even if it's on facetime or Zoom. We have been given TIME! Time to pray, to grow in our faith.  It's difficult to understand what we are experiencing, and there are so many emotions involved.
 We have sadness for the families that have lost loved ones, fear for those in harm's way, our doctors, nurses, health professionals of all kinds and all first responders.  We are grateful for those medical staffers, for truck drivers, the delivery persons, the grocery store clerks, and others in the food industry. We are thankful for the time with our loved ones at home.  We are concerned about what's to come tomorrow or next week. Our schedules are blank. 
But yet as people of FAITH, we trust. We trust and believe that no matter what happens that God will use this time to change us and make us better IF we allow it.  Having said that, we have a choice because God gives us free will. We have an opportunity to embrace this time and use it to do better and to be better. 
Maybe, use this time to focus on your mind, body, and soul.  Read a book, start a new project, or better yet, finish a project. Start to exercise, even if it's walking up your staircase, down your driveway, around your back yard or front yard. Take time to sit, to breathe in the beauty of the day. Spend time getting to know God and praying about His perfect plan for your life.   
There are still so many unknowns. But isn't that how life is? Tomorrow is unknown but today is here. Remember that today, the present, is a gift. I choose to open my gift with hope. Sometimes the gift is not what we were expecting or not even the gift we wanted.  But somehow let us all find joy and peace in the gift of this day, TODAY!
Be safe my friends, be kind, but above all love.


The spread of COVID-19 has presented unprecedented challenges across the state, nation, and globe. Across Louisiana, hundreds of thousands of newly unemployed and underemployed citizens are having to face hard questions on how to make ends meet, provide for themselves and their families, and chart a path forward during and after COVID-19's surge across the state. Included in this number are many individuals who are now seeking food assistance through the state's food bank network for the first time.
Feeding Louisiana, the state association of food banks, and its five major food bank members have responded to this increased need by providing emergency food in impacted communities in all 64 parishes of the state. Working with a network of dedicated partner agencies and volunteers, Louisiana's food bankers have served on the front lines of the COVID-19 response to ensure that Louisianans in need can keep food on the table.
LOUISIANA FIRST FOUNDATION
Yes Mam, No Mam, Thank you Mam = Teach MAM!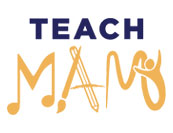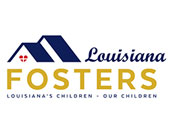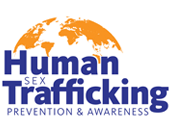 GOVERNOR'S MANSION
Governor's Mansion Preservation Foundation
Click on the link below to take a tour of the majestic Louisiana Governor's Mansion! This video is entertaining and educational and an excellent way to pass the time, educate students on some of Louisiana's history, or information about our great state for anyone interested. Attached below are downloads of pages from the First Lady's upcoming coloring book featuring rooms and notable things about the mansion.
Women's Health Blog
April 2020
By Samantha Ricau, PLPC, NCC
Talking to Kids about the Coronavirus
These are different times. Schools are closed. Movie theaters, restaurants, and shopping malls sit empty. Many parents have to be homeschool teachers, entertainers, home chefs, and 24/7 caregivers. We may feel isolated, separated, at least physically, from extended family and friends while also spending way more time with the people we live with than we're used to spending. It's easy for anyone to feel overwhelmed, scared, worried…just generally stressed out.
 We, as adults, can find it hard to navigate so many feelings, and it's easy to forget that our kids feel these complicated emotions as well. They see and hear much more than we'd like for them to, and it can be harder for them to understand all the information that they're taking in. This flood of information can cause even more anxiety. Will I get sick? Will my friends or family get sick? Who will take care of me if they do? It's so important to know how to talk to kids about what's going on in the world around them. To teach them (and ourselves) how to cope with all of the stress that is unavoidable during these unprecedented times.

PEOPLE OF LOUISIANA
Making a Difference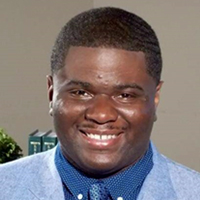 SCHOOLS
Torrence R. Williams
Principal at Bains Lower Elementary School
Friday, March 13, 2020, is a day I will never forget. I was hearing that school might be closing on Monday due to COVID-19. So many things went through my mind. My district called a leadership meeting at the school board office to discuss all of the possibilities and all of the potential solutions should schools close.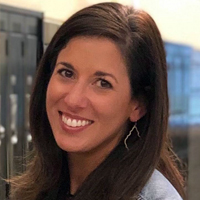 SCHOOLS
Anne McConnell 
University Laboratory School, Baton Rouge
At the beginning of this year, I displayed a quote from John Steinbeck's East of Eden on my bulletin board: "And now that you don't have to be perfect, you can be good." I use it to remind students that the idea of perfection is usually imagined. When we relieve ourselves of those expectations, we find the freedom to be who we are.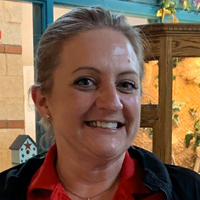 MILITARY
Kaly Gist
Southwest Louisiana Veterans Home
The Louisiana Department of Veterans Affairs is blessed to have an outstanding group of employees across the department who genuinely love our veterans. Featured this month is Kaly Gist, a therapeutic specialist in the Activities Department of the Southwest Louisiana Veterans Home in Jennings. Kaly spends her time lifting the spirits of our veterans during these trying times.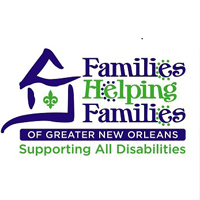 COMMUNITY
Mary Jacob
Families Helping Families of Greater New Orleans
Mary Jacob is the executive director of Families Helping Families of Greater New Orleans (FHF of GNO). This nonprofit organization encourages families to recognize the potential in their children and adult loved ones with disabilities.
Parents are often met with the "doom and gloom" scenario from professionals when they have a child with a disability.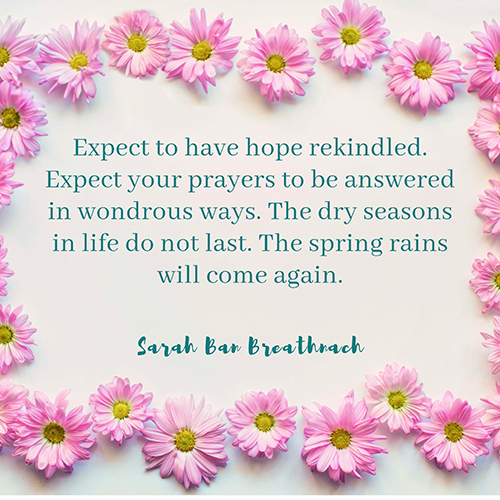 It's hard for dogs to "social distance"!
The First Dogs are hoping everyone is well and staying safe!
March 2020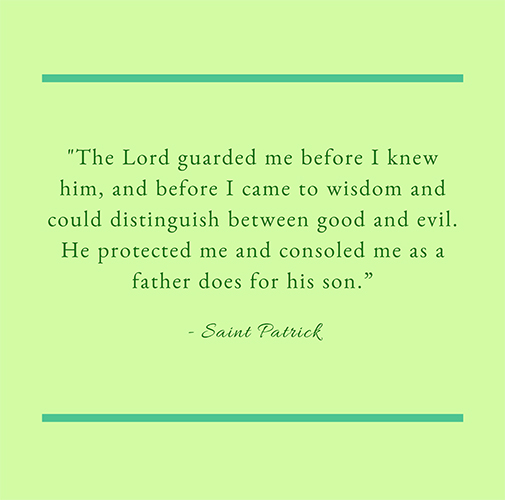 February 2020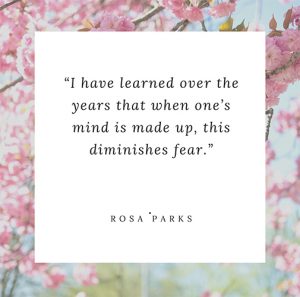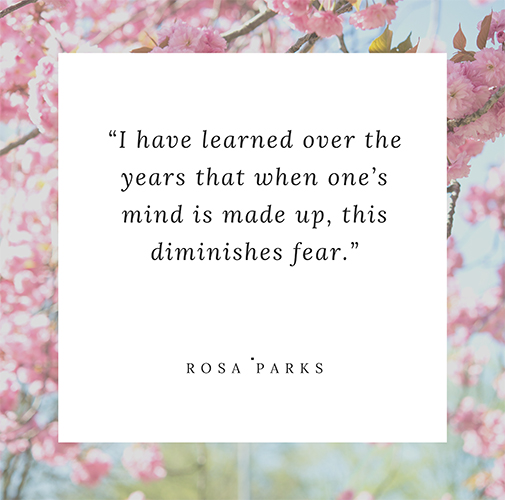 January 2020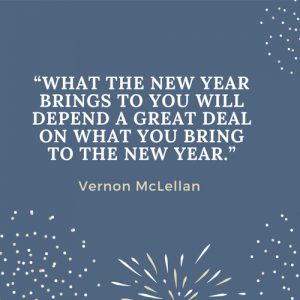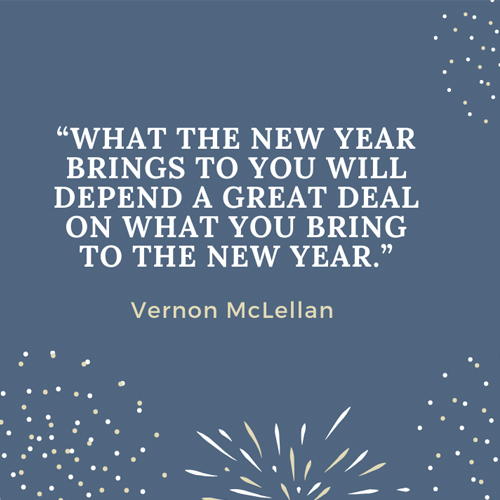 December 2019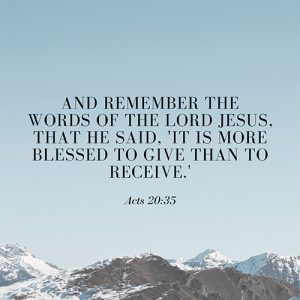 November 2019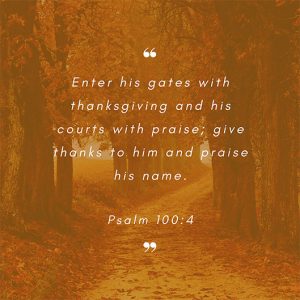 October 2019