On September 1st, in honor of the start of National Suicide Prevention month, I shared a graphic with information on the new Suicide and Crisis Lifeline number being changed to a simple "9-8-8". I wanted people struggling with mental health to know they are not alone and that professional help was just three digits away. I knew it was a helpful resource that needed to be distributed widely across Louisiana.
As I pressed "post," I hoped the message resonated, and even if just one person experiencing distress was helped, I'd be happy. However, to my surprise, the post garnered more exposure than I could have imagined, reaching 22,180 people and counting… Oh my goodness!! At that moment, I reflected on how far we have come in reducing the stigma surrounding suicide and mental health crises. When I was a girl, the subject of suicide was not openly discussed, and if it was, it was done so in a hushed tone. Support was hard to find, perpetuating those feelings of isolation for so many. However, in stark contrast, today, we are seeing a rise in discussions surrounding mental health and open dialogues around suicide prevention. Legislation is being made, information is being shared, and more candid talks are happening at the dinner table.
These strides are so important and encapsulate the meaning of this Suicide Prevention Month: to open dialogue, spread awareness, and make change. Of course, there will always be more progress to be made and more people to be helped – after all, we are on a lifelong mission of leaving the world in a better place than we found it. But, I believe that on long journeys, hope is renewed when you look back and see the distance you've already gone.
22,180 is a staggering number, but this number is chilling with statistical context behind it. According to the American Foundation for Suicide Prevention, Louisiana has a suicide rate of 13.78%, meaning that of the 22,180 people the social media post reached, an estimated 3,057 people may have been directly helped. In 2020, 642 people in our state died by suicide. It's the third leading cause of death for people 10-34 years of age. I encourage each of you reading this to seek help if you need it and to check on those around you. Then check again… especially with those you know are struggling.
To parents and mentors, please continue having open conversations about suicide with the people in your life. Remind them that suicide is not the answer and suicidal thoughts can happen even when life seems to be going fine. There may be other circumstances that can provoke these suicidal thoughts, like medication, an illness, etc.
Conversations like these may save the life of someone you love. So keep talking about suicide prevention. Talk about depression and how it can lead to suicide if left untreated by either medicine or counseling. We are all in this together. Let's ensure we let those around us know we care about them. Let those around us know our doors are always open, and it's never too late or too early to call us when help and support are needed.
Lastly, I'm so impressed with our blog entries. Please take some time to scroll through the articles and learn something special about people right here in our state making a difference by giving of themselves for the betterment of others. Leave it better than you found it. It's important!
Love to All,


FEATURE
Saplings: Planting the Seeds for a Happy Headspace


As the world returns to a new "normal," the hallmarks of the past few years: mass quarantines, social isolation, and the sense of loss and emptiness that emerged for many, have become windows into the long-term effects of the pandemic will have on our society. Among other issues, many of these windows display pictures of confusion, anxiety, and disarray, which are reigning over the world and fueling America's already worsening mental-health crisis. As schools shuttered their doors and Zoom became the new classroom at the onset of COVID-19, student mental health rapidly deteriorated with limited social interaction and stress stemming from the pandemic.
Being isolated at home and learning remotely for a year caused many teenagers to notice the detrimental effects on their stress levels. I was no exception. As someone who rarely used my phone before the pandemic, my devices were becoming some of my closest companions. In search of help, I took to those devices but soon found that many of the online mental health resources were research studies, long books, and self-help guides promising to fix life's problems with motivation and willpower. Furthermore, my friends expressed that online school counseling resources were limited and unreliable, with Zoom calls crashing and computers muffling audio. When I tried learning to meditate, the plethora of mindfulness techniques seemed intimidating without a resource to break the process down into small, digestible steps.
After Hurricane Ida shut down my school for a month and wrecked my hopes for my first "normal" school year, I was again stuck at home during the day. With a newfound interest in mental health advocacy, I decided to address the scarcity of engaging mental health resources by programming Saplings. 
Saplings is a web-based application that provides interactive tools to help manage stress and anxiety, especially with the effects of COVID-19, social isolation, and hurricanes. We all have different interests and needs, so the same resources may not help everyone. With this in mind, the app aims to provide a wide array of activities and resources, ensuring that a broader audience can benefit. Additionally, the features are personalized so that anyone, regardless of age, can utilize them since almost everyone experiences stress at some point.
One of Saplings' features is a guided meditation component, which breaks the process down into small steps sprinkled with interactive breathing exercises, checkpoints, and activities. One problem I faced was searching for music or meditations on YouTube; I kept getting distracted and falling down the rabbit hole of my recommended feed. Saplings combats this problem by already loading music, timers, and meditations onto the app to ensure that users stay focused.
Additionally, Saplings includes a guided journaling component that allows users to express themselves through writing, along with a feature that generates calming music based on the user's genre preferences. Furthermore, the app has a resources page that features helpful books, articles, and hotlines to ensure that there are options that appeal to everyone, in addition to a tool that suggests calming activities to engage in based on the user's current mood.
Last year, Saplings was the winner of the Congressional App Challenge in Louisiana's First District. I was also invited to present my app at #HouseofCode, an event hosted by Congress for App Challenge winners. In addition, Saplings will be showcased at the US Capitol Building and on the House of Representatives' website, which will help expand access to the app. Recently, I created a mobile app version that includes additional features, such as a mindfulness game to help improve concentration and decrease stress levels. This mobile app version will be available to download on the App Store, and the web-based version is also available on all devices, including smartphones, tablets, and computers. I hope that having Saplings on different platforms will improve accessibility for everyone. 
As I look ahead, my goal is to continue adding resources to the app and broaden Saplings' reach to more students across Louisiana and other parts of the country. Last year, my school counselor shared the app with 6th, 7th, and 8th graders at my school, along with counselors at other schools. I aim to continue expanding access to Saplings in schools across the state, possibly using QR code posters in counselors' offices that link users to the app.
–Vaishnavi Kumbala
Twitter: @VaiK365

App Store Download Link: 
https://apps.apple.com/app/saplings-cultivate-happiness/id1645006912
Link to Web-Based Version: https://saplings.vai13.repl.co/index.html
LOUISIANA FIRST FOUNDATION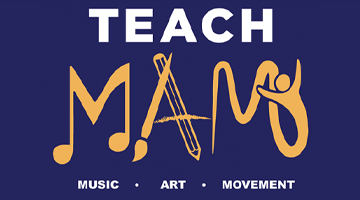 Teach MAM Master Class
with guest artists Ivan Griffin and Anna Briscoe

This month, on September 14, 2022, First Lady Donna Edwards and Annelise Cassar Tedesco, Louisiana's 2022 Teacher of the Year and Teach MAM Music Ambassador, hosted a Teach MAM Master Class with guest artists Ivan Griffin and Anna Briscoe.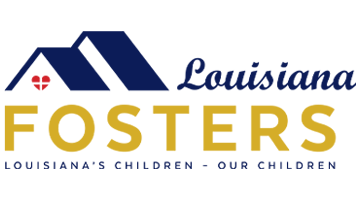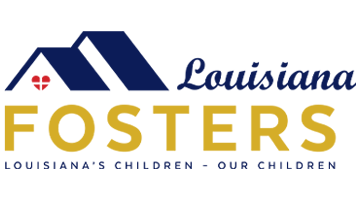 Young Adults Benefit from
Louisiana's Extended Foster Care Program

In 2019, Gov. John Bel Edwards signed legislation to extend foster care to age 21 for all youth still in care on their 18th birthday. The voluntary program, Extended Foster Care, enables DCFS to provide intensive services to aid older teens as they transition into adulthood.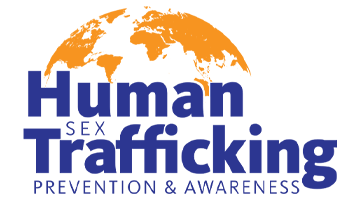 Global Human Trafficking Summit 2022
Registration Now Open

Join us for our next Global Human Sex Trafficking Summit sponsored by the Louisiana First Foundation on October 6th, 2022, from 1:30PM to 3:00PM CST.
An access link will be sent to you upon registration. 
GOVERNOR'S MANSION
Katrina Survivor Rose


The garden roses aren't the only flower that grows behind Governor's Mansion. You'll also see the famous "Katrina Survivor Rose" climbing up the many archways and giving beauty throughout. During the anniversary month of such a historic storm to our state, we bring light to the resilience of this rose and wish to share its story with everyone in the great state of Louisiana.
To read the full story on this beautiful rose, click HERE. 
If you're interested in learning more about the Louisiana Governor's Mansion history, please follow us on Facebook!
WOMEN'S HEALTH
Medicaid in Louisiana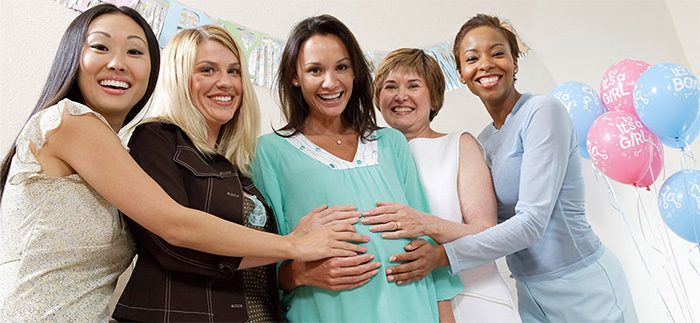 Medicaid in Louisiana administers several programs that provide various specialized health care coverage services for men or women's health.
Find a Program for You

This Best Relates to Me:

Apply For:

I'm pregnant and I need health care coverage.

LaMOMS, which offers no-cost health coverage to pregnant women for all prenatal and delivery care. Learn more.

I have no health insurance, and I want family planning services to avoid an unplanned pregnancy.

TAKE CHARGE Plus, provides health coverage for family planning and family planning related services. Learn more.

I have no health insurance or I'm under insured, and I'm seeking a breast or cervical cancer screening.

Breast and Cervical Health Program which provides no-cost screening services. Find out if you qualify by calling toll-free 1-888-599-1073. Learn more. 
 For information about any of these programs or to find out if you qualify for services, call the Louisiana Medicaid Customer Service Hotline at 1-888-342-6207 Monday – Friday 8 a.m. through 4:30 p.m. The call is free.
You can apply for any Medicaid programs/services through the Louisiana Medicaid Online Application Center. 

PEOPLE OF LOUISIANA
1. Community


Red Cross: National Preparedness Month

September is National Preparedness Month. As climate change continues to intensify disasters across the country, now is the time to be sure you are prepared. In Louisiana, hurricanes are common so take this quiz to see if you're #RedCrossReady:

Last year, more than 929,000 Louisiana residents volunteered, contributing 81.1 million hours of service at an estimated economic value of more than $1.9 billion. If you are interested in finding volunteer opportunities in your area, visit Volunteer Now.
PEOPLE OF LOUISIANA
2. Schools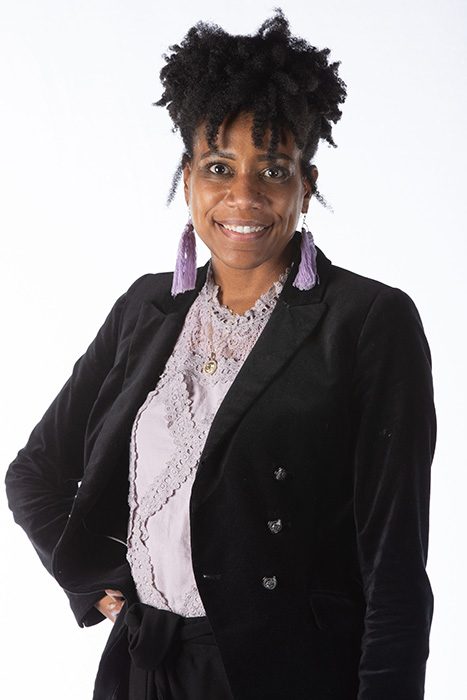 "Understand the Assignment – Back to School Reminders for Teachers"
by Brittany Bonnaffons

As teachers, the beginning of the new school year always sparks a large mix of emotions. For some, there are feelings of excitement for new beginnings, new students, and a clean slate. Others may feel a bit overwhelmed with the thought of all the new lessons, curriculum, and training that awaits them. For me, the beginning of a school year always brings a bundle of nerves. I wonder if I can manage work/home life balance, and I always brace myself for that handful of students – the ones who will be the most resistant to the structured, harmonious classroom environment I am trying to create. But, no matter what feelings you have as a teacher knee-deep in the rush of the new school year, one simple statement will help you navigate the highs and the lows – understand the assignment. Here are three ways to help you do just that.
Remember that data represents actual people. Understanding the assignment means recognizing that data represents students with feelings and faces. They need you to see them for who they are. They need you to find a way to reach them and bring out the best in them. Students sometimes need remediation because of learning gaps and deficits. They sometimes need a hug or a walk for fresh air because life outside these classroom walls has not been kind. They need to be more than test scores – good or not so good. They need to be humans, not numbers.
Remember your why. Understanding the assignment means recognizing that each student in your class has been assigned to you for a reason. If they are in your room, they need what you, specifically, have to offer. They are not better off somewhere else nor with some other teacher. You will have some students in your class who are easy to love and others who are not so easy. Both are relying on you for their success. Both sets need you to find a way to help them shine. After the newness of the school year runs out and you have tough days, your "why" is what will get you through. After long days and long hours, think of your why. Think of when you celebrated classroom victories – large and small. Think of the times you turned the class clown into the class helper, so now your classroom is laughing and learning simultaneously. Think of the moments that remind you why you do what you do and find strength from those moments.
"It takes a village." Understanding the assignment means recognizing the need for the collective. Simply put, we are better together. We must collaborate for more than data and find out what works for children in classrooms. Find other teachers that teach (or previously taught) the child that causes you the most stress. Do not gossip. Someone, at some point, has gotten that child to complete assignments successfully. What did they do? Is there any way you could do the same thing in your classroom? Moreover, each teacher at your school has a strength. Find it, and use it to your advantage. Some teachers excel at organization – some with time management – others are amazing at relationships. The more you work as a "village," the more the students in your "village" thrive.
When you fully understand the assignment, you highlight the strengths of learners, faculty, and staff. You begin to see that your village, strengthened by your specific expertise, is changing the world one student at a time. The uniqueness of each person on your campus is an opportunity to positively impact your classroom, your school, and, ultimately, your community. As your excitement (or nerves) wane and educator realities kick in, "understanding the assignment" can help put your academic world in proper perspective. I encourage you to revisit this mantra the next time you find yourself overwhelmed and deep in the teaching trenches.
Brittany Bonnaffons
2023 Louisiana State Teacher of the Year
St. Charles Parish – Hahnville High School
Algebra 1, Algebra 2, Geometry

Instagram: @ordinarilyextraordinarymom
Twitter: @BritBonnaffons
Blog Site: https://ordinarilyextraordinarymom.com
PEOPLE OF LOUISIANA
3. Military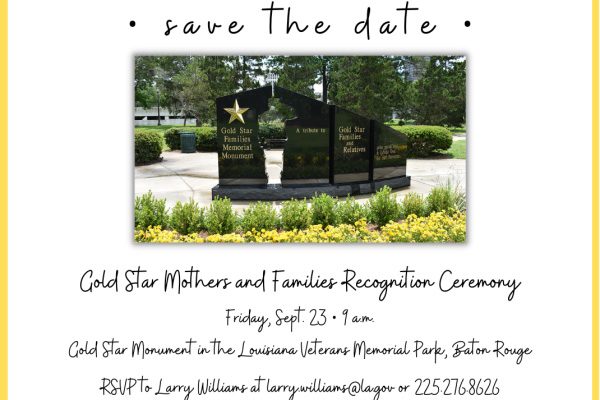 SAVE THE DATE:
Gold Star Mothers and Families Recognition Ceremony
Please join the Louisiana Department of Veterans Affairs for the Gold Star Mothers and Families Recognition Ceremony on Friday, September 23rd at 9:00 a.m. The ceremony will be held at the Gold Star Monument in the Louisiana Veterans Memorial Park adjacent to the State Capitol in Baton Rouge.
RSVP to Larry Williams at larry.williams@la.gov or (225) 276-8626.
Featured Recipe
Apple Cake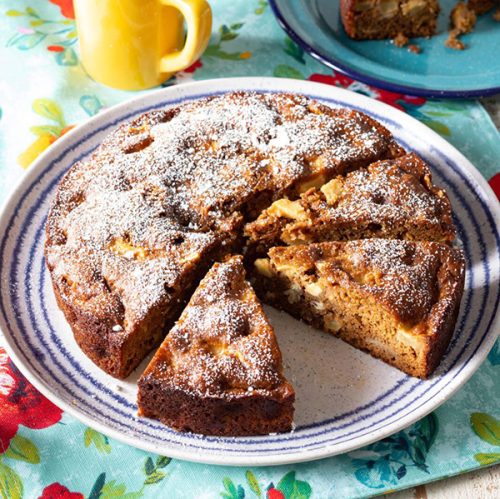 Apple Cake

Let's not prematurely jump into the pumpkin flavored things and totally skip over a truly iconic autumn flavor: APPLE!
Ingredients:
Non-stick baking spray (with flour)
2/3 c. light brown sugar
2 large eggs
1/3 c. apple butter
1/4 c. unsalted butter, melted
1 1/2 tsp. vanilla extract
1 1/4 c. all-purpose flour
1 1/2 tsp. baking powder
1 tsp. cinnamon 
3/4 tsp. kosher salt
1/2 tsp. baking soda
2 small Granny Smith apples, peeled and chopped (about 2 cups chopped)
1/2 c. chopped toasted pecans
Powdered sugar, for dusting
Directions:

Preheat the oven to 350°F. Prepare a 9-inch round baking pan with non-stick baking spray and line the bottom of the pan with parchment paper. 
In a large bowl, whisk together the sugar, eggs, apple butter, melted butter and vanilla until well combined. Add the flour, baking powder, cinnamon, salt and baking soda. Whisk until just combined. Add the apples and pecans and fold in with a rubber spatula to incorporate. Transfer the batter to the prepared pan and spread in an even layer. Bake until a toothpick comes out clean, 28 to 32 minutes.
Remove the cake from the oven and cool in the pan for 10 minutes. Remove the cake from the pan, remove and discard the parchment paper and place cake on a wire rack to cool completely, about 1 hour.
Dust the cake lightly with powdered sugar just before serving.
YIELDS: 6-8 servings
PREP TIME: 0 hours 15 mins
TOTAL TIME: 1 hour 55 mins
Original text can be found HERE.
MEMORABLE VERSE
September 2022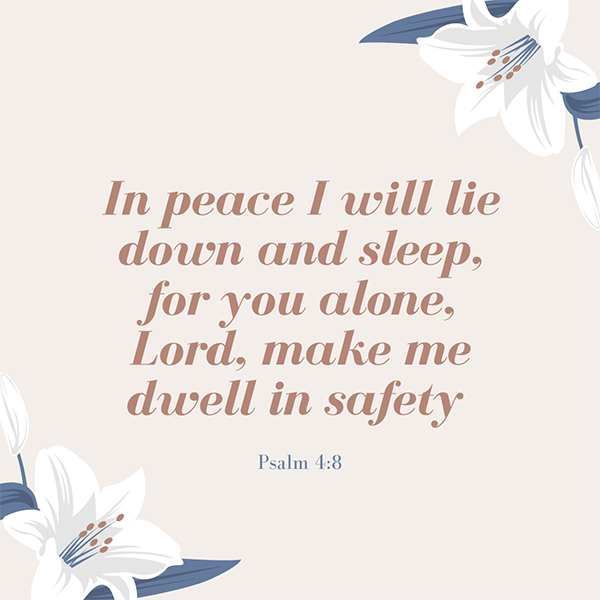 THE FIRST DOGS
The "Lady" of the Mansion lounging in leisure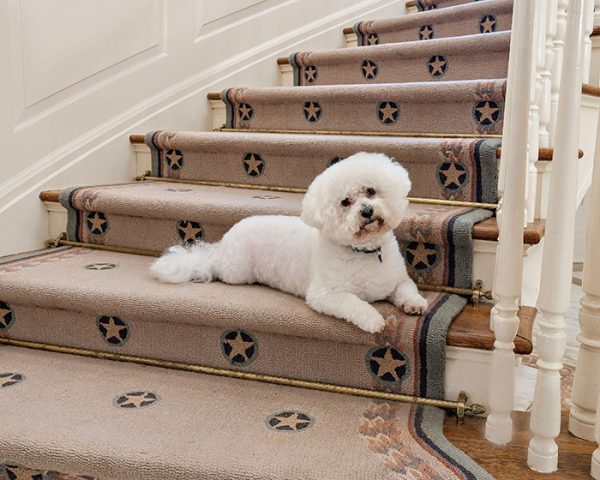 MEET OUR EDITOR
Delery Rice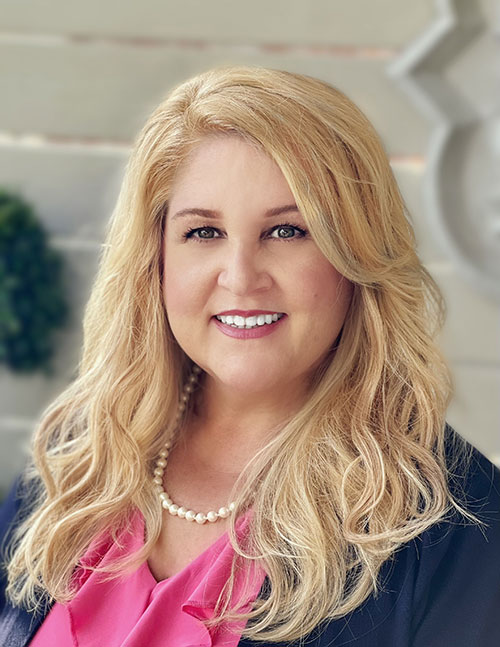 A native of New Orleans, Louisiana, Delery has lived there all of her life except during undergraduate school and a brief stint in Seattle, WA. She is a mother to four boys, ranging in ages from 21 to 16, and they are the heart and soul of her life.
Delery earned her undergraduate degree from the University of Southern Mississippi and Master's Degree from Louisiana State University. She completed a fellowship at Loyola University, New Orleans Institute of Politics, and currently attends Harvard Kennedy School of Public Policy. Her volunteer work has mostly evolved from issues that have affected her personally. Actively engaged in disability rights advocacy, Delery has testified numerous times in the Louisiana Legislature regarding issues that affect persons with developmental disabilities. She served as the chair of the Louisiana Developmental Disabilities Council, worked for seven years directing regional advocacy efforts and is a graduate of Louisiana's Partners In Policymaking.