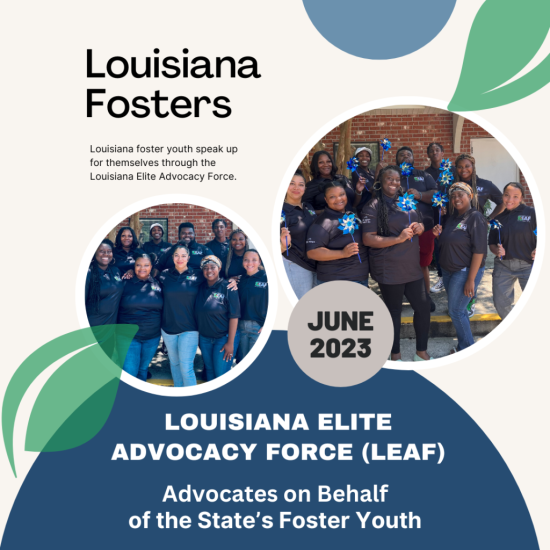 Louisiana Elite Advocacy Force (LEAF) Advocates on Behalf of the State's Foster Youth
Louisiana Elite Advocacy Force (LEAF)
Advocates on Behalf of the State's Foster Youth
Louisiana foster youth speak up for themselves through the Louisiana Elite Advocacy Force. This advisory board advocates on behalf of current and former foster youth, works throughout communities to impact change, and strives to empower others to become leaders and reach their full potential.
LEAF's vision is a world and community where every child has the right to safety, a loving home, permanency, and overall well-being in which they can build a successful future. Members are all former foster youth with lived experience who have aged out of the system. They work with community, state, and national partners to develop a stable and ongoing support and advocacy network among foster youth. 
LEAF's advocacy work includes policy development, speaking engagements, annual testimony at the Louisiana Senate, workgroup participation, and more. Many LEAF members are also peer support specialists with the Independent Living Program, which provides ongoing support, life skills, and engagement to current youth in care. 
LEAF was instrumental in authoring and passing legislation creating the first Louisiana Foster Youth Bill of Rights in 2021. Previous and current LEAF presidents were also members of the legislative task force that helped design the Extended Foster Care (EFC) model, and the board advocated for the passage of EFC legislation.
Currently, 12 active members are on the LEAF board and two honorary members. Members stay connected through monthly board calls, bi-monthly workdays, and quarterly retreats. LEAF can engage more young leaders, so if you know a current foster care youth or young adult who may be interested in joining, please email la.elite.advocacy.force@gmail.com. You can also email LEAF if you are interested in sponsoring an event or becoming a partner. 
June is National Reunification Month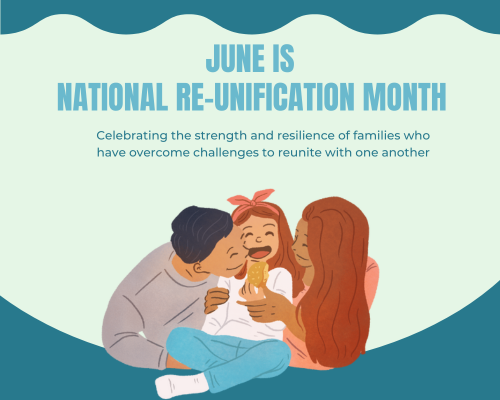 June is National Reunification Month when we celebrate the strength and resilience of families who have overcome challenges to reunite with one another. Reunification can include returning home when it is safe to do so, but it can also mean connecting to relatives who provide guardianship or living arrangements for a child. 
At DCFS, almost two-thirds of the children who come into foster care are successfully reunited with their families. Since 2016, the Department has reunified 13,820 children with their families or relatives.
This National Reunification Month, you have an opportunity to help us raise awareness about these efforts. Visit www.dcfs.louisiana.gov/page/reunify and share the hashtag #NationalReunificationMonth on social media to help us honor the positive impact of reunification.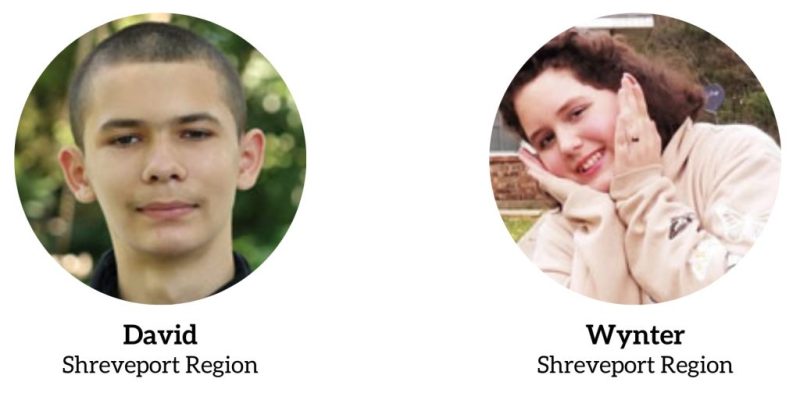 Each month we feature children and teens available for adoption in Louisiana.
For June, we'd like to introduce you to David and Wynter from the Shreveport Region.
David – 15
David is an active teenager looking for a forever family to match his energy level. He enjoys the outdoors, including fishing and hunting. He also likes video games and watching his favorite TV shows on Nick Jr. David's favorite subject is science. David wants a forever family who is supportive of him maintaining contact with his younger brother after adoption. 
Wynter – 15
Wynter is a happy teenager with a huge personality. She is extremely intelligent and a very good student. She loves reading, drawing, writing, shopping, and watching movies. She enjoys being outdoors and animals. Wynter would love a loving, patient, supportive, and understanding family. 
If you are considering adopting or fostering a child, take that first step by attending a free virtual orientation session. For more information about becoming a foster/adoptive parent and the training available, visit our website. You can also call your regional office or email DCFS.HomeDevelopment@la.gov with your name and parish of residence for more information.