A word from the
First Lady of Louisiana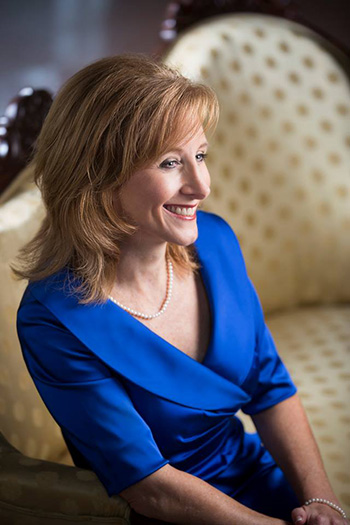 OK Mam, Yes Mam, Thank You Mam, Teach MAM.
Why Teach MAM?
As a former elementary music teacher, I know how important music, art and movement are in teaching the "whole child." I was more than disappointed when I changed schools and my position as music teacher was eliminated. The students would no longer have music as a scheduled class. I thought of all the children who I had taught to read music, play recorders, play the keyboard. I had introduced them to all types of music. My goal was for these students to have a love of music and to be able to read music. This would hopefully allow and inspire them to play in the band, play an instrument or be in a choir when they reached junior high and high school. But – the music stopped.
I also watched other music, art and movement programs cut out of schools due to budget issues or lack of teachers. Physical education sometimes morphed into recess. I heard of schools using the walking time between classes to count toward their required PE time. The whole idea of children not having music, art and movement is so sad to me. The data is strong and shows clearly that music, art and movement enhance and encourage student success in the other core subjects. Teaching the whole child is critically important. So, this desire for teaching the whole child by supporting arts in our schools was my inspiration for Teach MAM. In the South and also in the military "mam" and "sir" are words of respect. The acronym MAM works perfectly to promote music, art and movement education. Perfect fit! Teach MAM.
I am thrilled about the momentum building around Teach MAM (Music, Arts and Movement) for Louisiana's K-12 schools. Recently, the National Endowment for the Arts (NEA) hosted the Teach MAM team for a meeting in Washington DC with national leaders in education from Americans for the Arts, U.S. Department of Education, Kennedy Center, Arts Education Partnership, and National Assembly of State Arts Agencies. As part of this powerful gathering, we strategized about how to move the work forward in Louisiana. We have new partners who are as devoted as I am to addressing the whole child through a well-rounded education that includes Music, Arts and Movement for every young person! I am so excited about this opportunity for our children and for our schools.
If you are interested in supporting your community school's music, art and movement classes please contact us. We'll be glad to add you to our support team. We can also connect you with a school, school board or other interested community partners. When our state, church, business partners, community businesses and civic organizations join together it is amazing the progress we can make in all areas of our state.
Click here for contact information.
God Bless,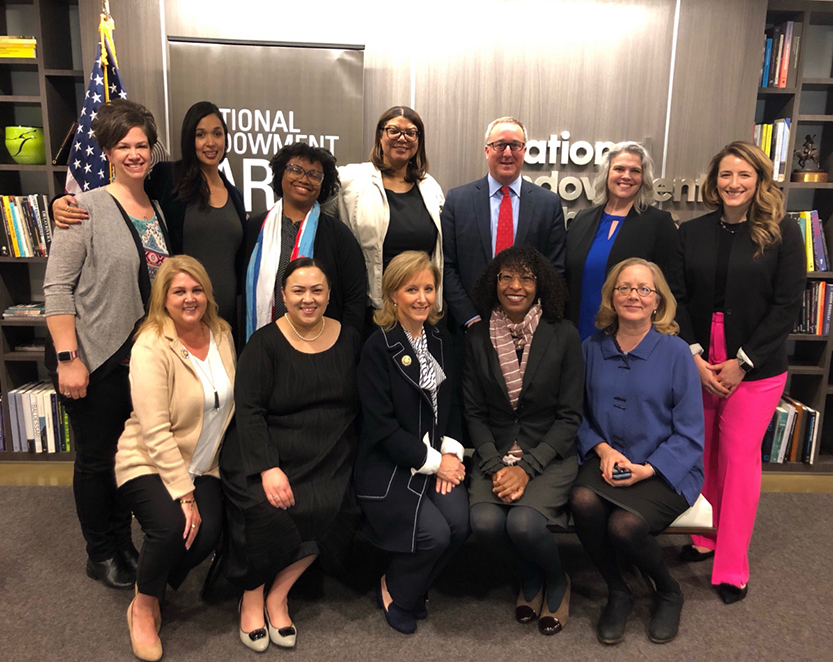 Front Row:
Delery Rice (Louisiana First Foundation), Pam Breaux (National Assembly of State Arts Agencies),
First Lady Donna Edwards, Ayanna Hudson (National Endowment for the Arts/NEA), Nancy Daugherty (NEA)
 Second Row:
Denise Brandenburg (NEA), J. Célèste Kee (New Orleans Arts Education Alliance), Lakita Edwards (NEA), Jeanette McCune (Kennedy Center),
Narric Rome (Americans for the Arts), Sonya Robinson (Artist Corps New Orleans), Kate Wolff (Arts Education Partnership)
How the Sazerac Cocktail Came to Be
In 1838, Antoine Amedie Peychaud, owner of a New Orleans apothecary, treated his friends to brandy toddies of his own recipe, including his \"Peychaud\'s Bitters,\" made from a secret family recipe. The toddies were made using a double-ended egg cup as a measuring cup or jigger, then known as a \"coquetier\" (pronounced \"ko-k-tay\"), from which the word \"cocktail\" was derived. Thus, the world\'s first cocktail was born!

By 1850, the Sazerac Cocktail, made with Sazerac French brandy and Peychaud\'s Bitters, was immensely popular, and became the first \"branded\" cocktail. In 1873, the recipe for the Sazerac Cocktail was altered to replace the French brandy with American Rye whiskey, and a dash of absinthe was added.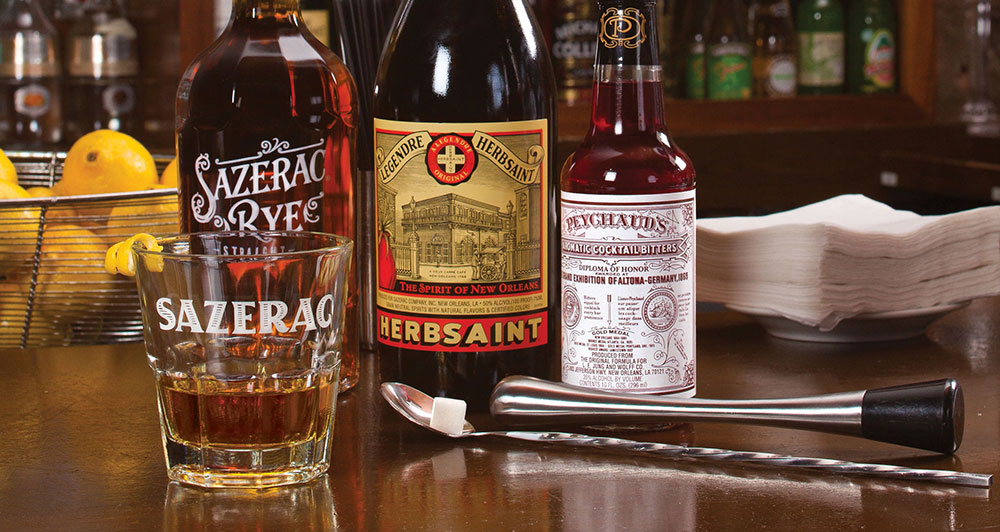 Louisiana First Foundation
Yes Mam, No Mam, Thank you Mam = Teach MAM!

TEACH MAM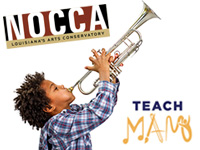 LOUISIANA FOSTERS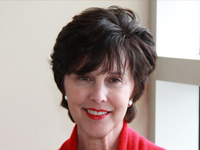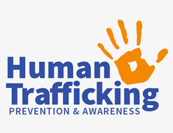 ANTI-HUMAN TRAFFICKING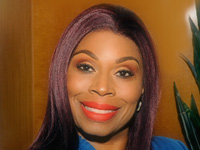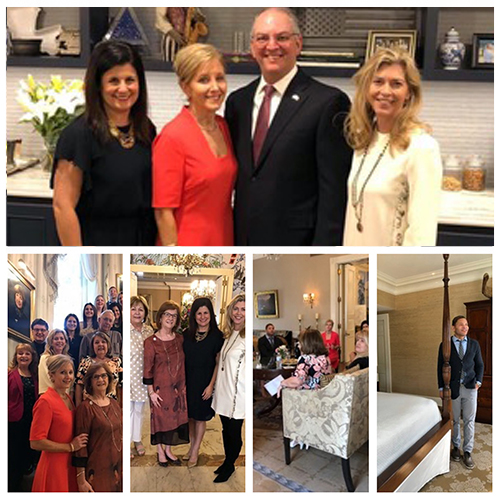 GOVERNOR'S MANSION
SHOWCASE
The Governor's Mansion Preservation Foundation recently brought together designers from around the state to design, decorate and refurbish the bedrooms and baths in the Governor's Mansion.  The board invited the following designers to work on this project:
Team 1 – Sitting Room/Balcony
Chad Graci – New Orleans
Susan Taylor Wadick – New Orleans
Marilyn Young – New Orleans
Team 2 – Master Suite 
Michelle Verdigets – Metairie
Adrian Naquin – Metairie
Stacey Serro – Gretna
Please click the link for ways to support the Governor's Mansion Preservation Foundation
Ladies of Louisiana
Making a Difference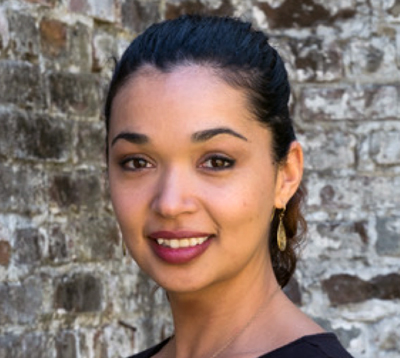 COMMUNITY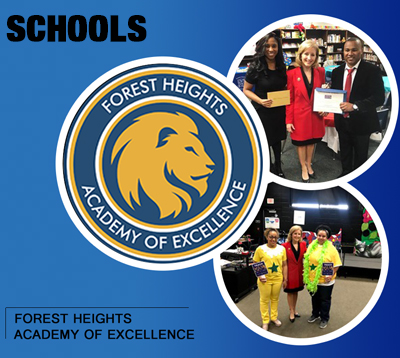 SCHOOLS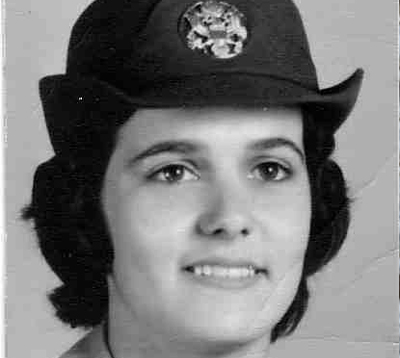 MILITARY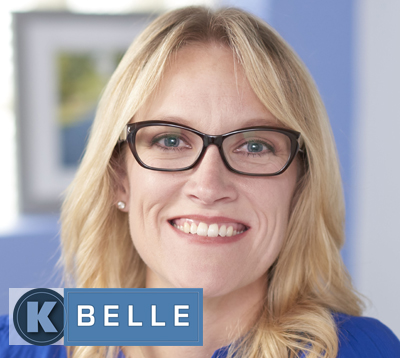 BUSINESS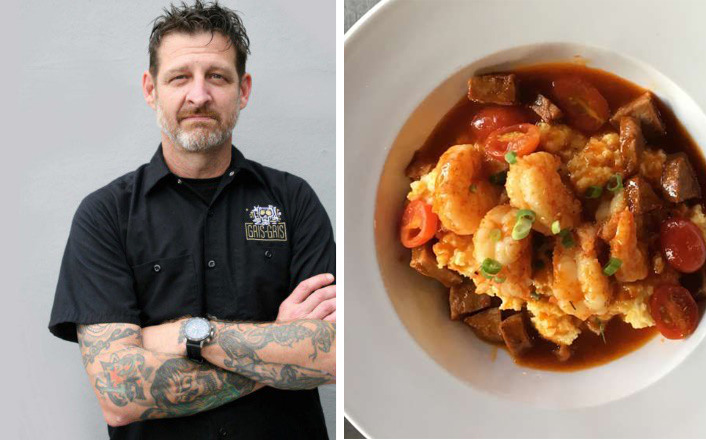 Chef Eric Cook\'s
Gris Gris Shrimp and Grits
Tender shrimp and andouille sausage with red bell peppers and cherry tomatoes are served over buttered grits in this classic Louisiana favorite from Chef Eric Cook of Gris-Gris Restaurant in New Orleans.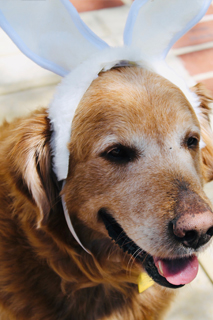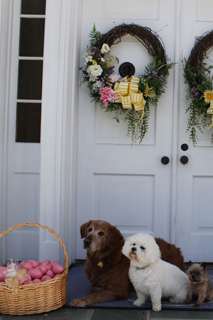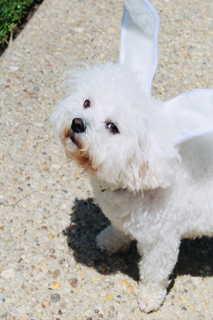 Happy Easter!
The First Dogs are ready for the Easter Egg hunt!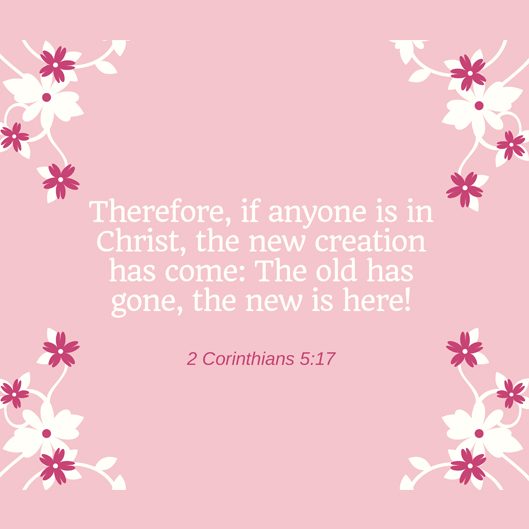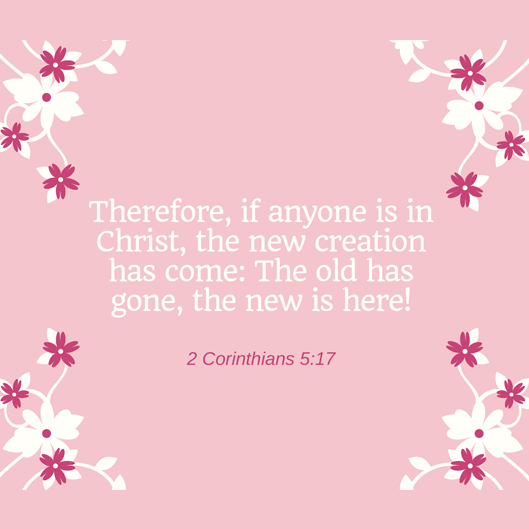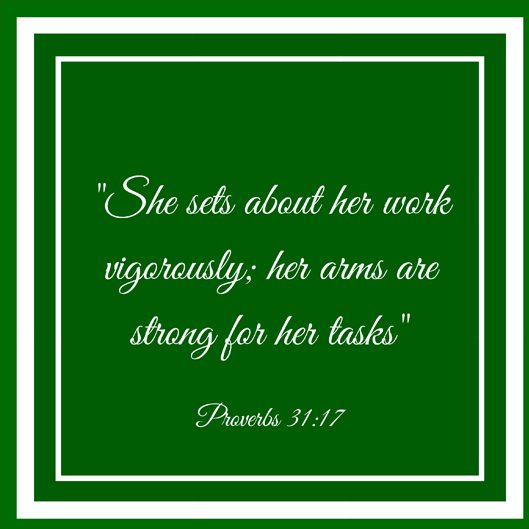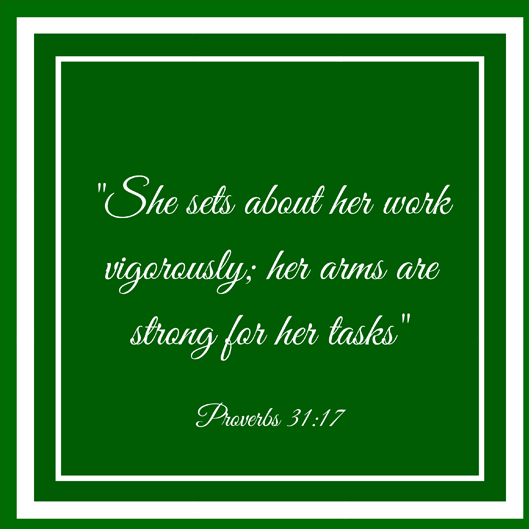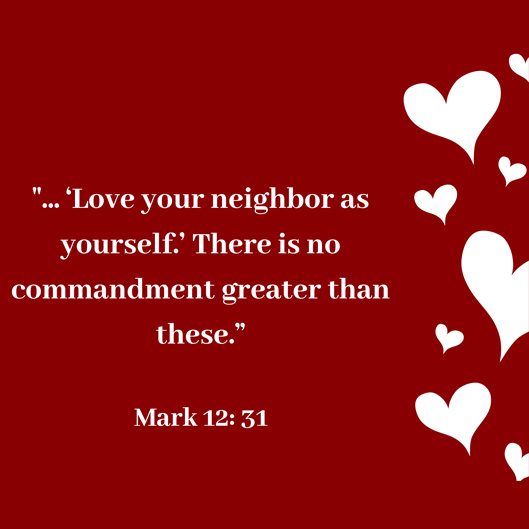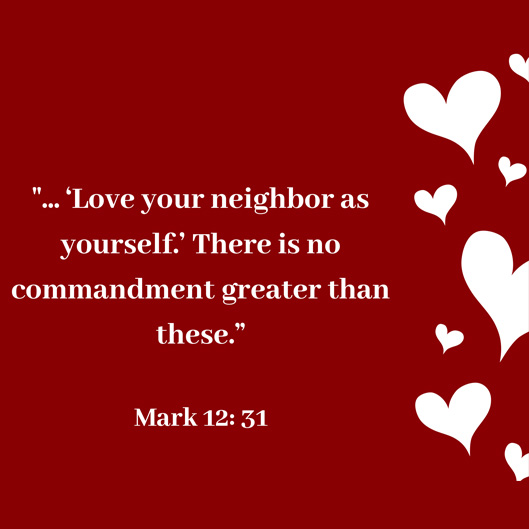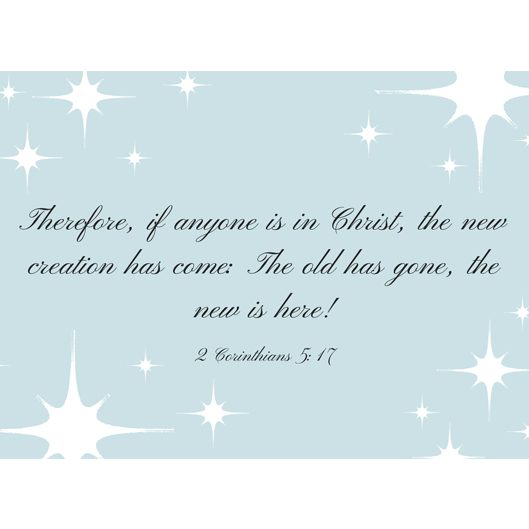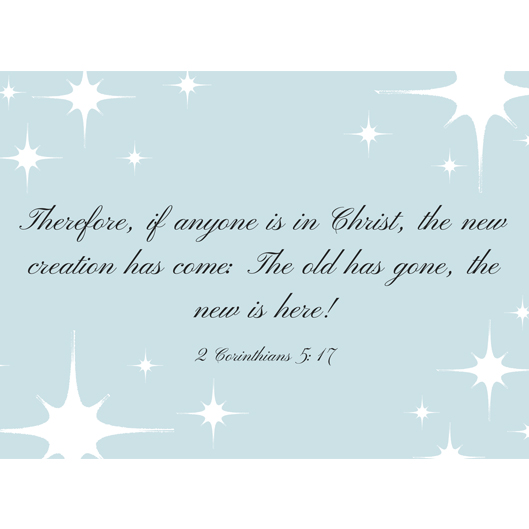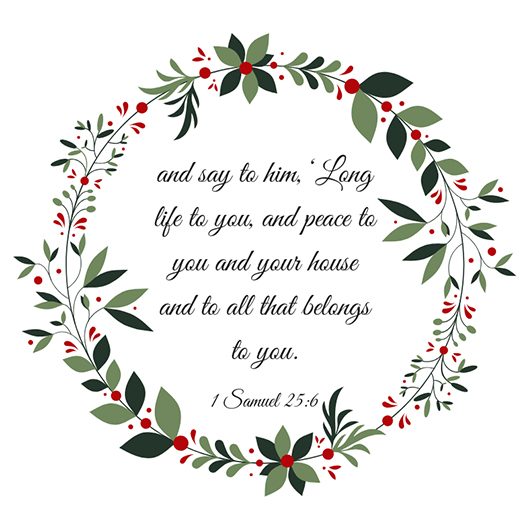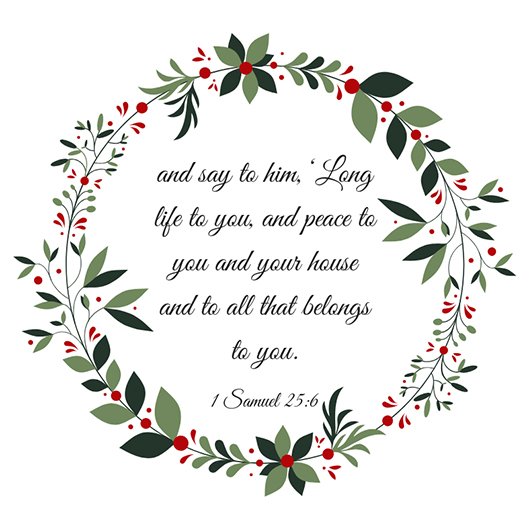 Let us know what you think or share your story!