LOVING LOUISIANA BLOG ARCHIVES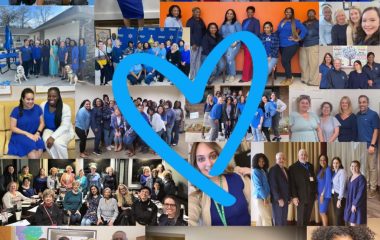 NationalHuman TraffickingAwareness Day #WearBlueDay       National Human Trafficking Awareness Day January 11th was #WearBlueDay in honor of National Human Trafficking Awareness Day. We were excited to see so much participation this year. Thank you to everyone who wore blue to raise awareness!
Delery Rice,
Our Editor
A native of New Orleans, Louisiana, Delery has lived there all of her life except during undergraduate school and a brief stint in Seattle, WA. She is a mother to four boys, ranging in ages from 21 to 16, and they are the heart and soul of her life.
Delery earned her undergraduate degree from the University of Southern Mississippi and Master's Degree from Louisiana State University. She is currently a fellow at Loyola University New Orleans, Institute of Politics. Her volunteer work has mostly evolved from issues that have affected her personally. Actively engaged in disability rights advocacy, Delery has testified numerous times in the Louisiana Legislature regarding issues that affect persons with developmental disabilities. She served as the chair of the Louisiana Developmental Disabilities Council, worked for seven years directing regional advocacy efforts and is a graduate of Louisiana's Partners In Policymaking.