New Orleans Style
BBQ Shrimp
Recipe by Chef Natasha Butler,
Seasons of Louisiana Catering
New Orleans Style BBQ Shrimp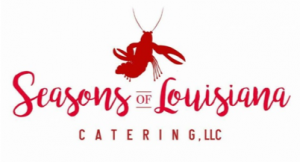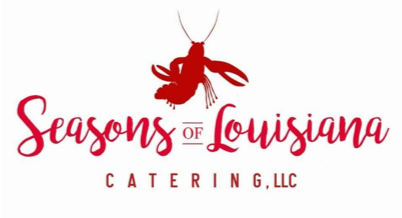 Ingredients:
Lemon
8 oz. (1 cup) unsalted butter
2 Tbs. Worcestershire sauce
1 Tbs. chopped garlic
4 bay leaves
1 tsp. paprika
1/4 tsp. cayenne pepper
1/2 TBS Morton's Kosher Salt 
1/2 tsp. freshly ground black pepper
2 pounds shelled, preferably domestic wild-caught and head-on
Method:
Melt the butter in a 12-inch skillet over medium-high heat. Reduce the heat to medium low and add the lemon juice and peel, Worcestershire sauce, garlic, bay leaves, paprika, cayenne, salt, ground pepper, and cracked pepper. Stir and simmer for about 5 minutes to blend the flavors, being careful not to let the garlic brown. Add the shrimp and increase the heat to medium. Cook, turning with tongs, until all the shrimp are beginning to turn pink, 4 to 5 minutes. Cover the skillet and remove it from the heat. Let sit for 15 minutes so that the shrimp can absorb the flavors and finish cooking, stirring every 5 minutes or so. Squeeze Fresh Lemon on shrimp to finish. Serve hot with French bread for dipping.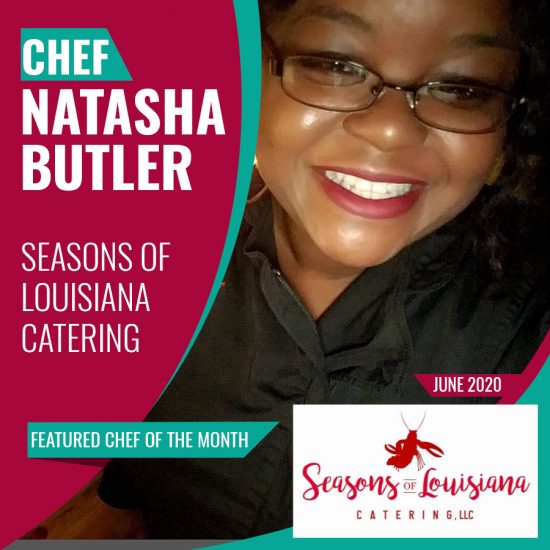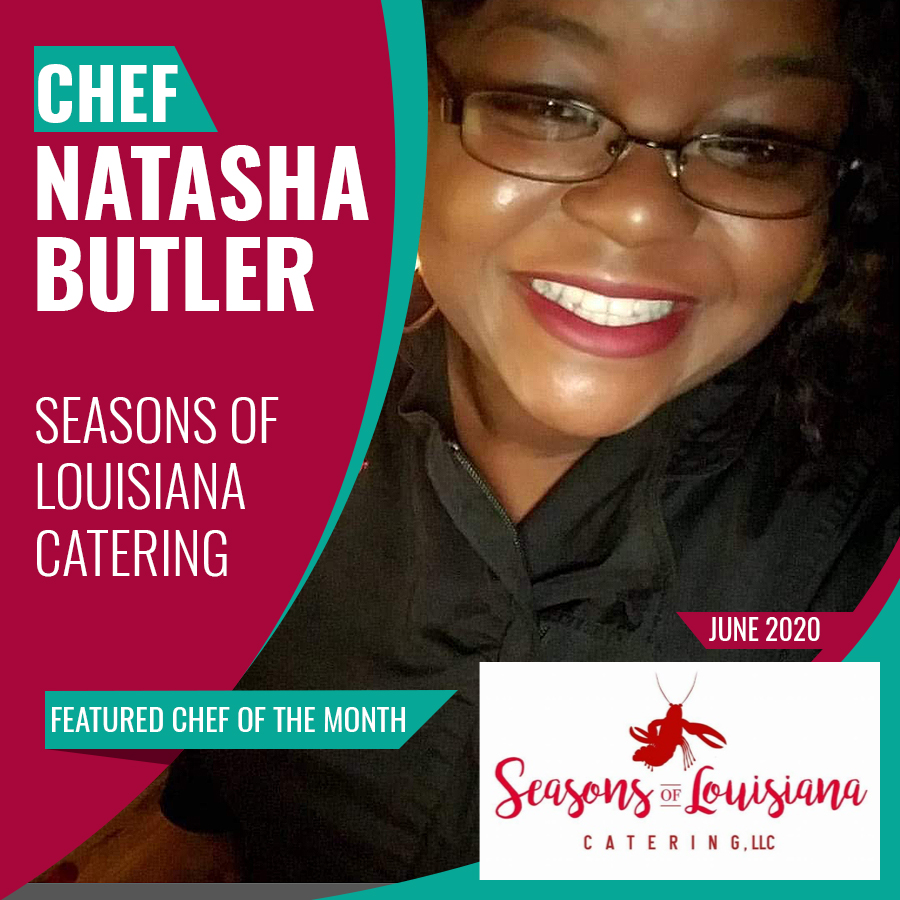 Natasha Butler
Seasons of Louisiana, is an onsite catering company, that primarily serves New Orleans, LA and surrounding areas. In 2010, Owner and Chef Natasha A. Butler wanted to introduce a catering company to the city of New Orleans that offers original, jazzy, and assorted incredible food mixed with great Southern spirit. Chef Tasha collaborated with longtime friend Deadra Despenza as her partner and added friend Gabrielle Freels to create a unique business, service and marketing touch. Seasons of Louisiana introduces original, jazzy, and assorted unforgettable food mixed with great southern spirit to any event.
Seasons of Louisiana offers a wide range of services, whether you are interested in catering for birthday parties for children, adults, and intimate candlelight dinners for two, company dinner parties for 50, or wedding receptions involving a hundred or more guests. Seasons of Louisiana catering will implant new life and assorted flavors into every meal. We believe in adding flavor, love, and "S.O. L" to every single meal prepared. Each recipe is created with high attention to detail and only the freshest ingredients are used. Prepare for a food presentation backed with a mouthwatering taste!
The success of Seasons of Louisiana is rooted from the love and support from its large client base and support from the community. Chef Tasha's dream began with a simple "Supper Plate" turned catering business in a blink of an eye. With such success, Chef Tasha wanted to share some of my all-time favorite recipes in her cookbook. The cookbook, "How a Supper Jump-Started My Culinary Career" is a delicious cookbook straight from the heart of NOLA and her niche without a doubt. Chef Tasha has turned the modern day "Supper" as we call it in New Orleans, into an EMPIRE. This is only the beginning! She has also been featured in Where Y'AT Magazine in a Royal Chefs Queen Feature.