Chef Alison Vega-Knoll's
6 Seafood Salad
Chef Alison Vega-Knoll's
6 Seafood Salad
Shrimp Boil:
2 pounds of cleaned shrimp
1/8 cup crab boil seasoning
¼ cup salt
4 lemons, squeezed
2 Bay leaves
1/8 cup Creole spices
½ gallon water
Combine crab boil, salt, lemons, bay leaves, Creole spices and water in a large pot. Bring to a rapid boil and drop in shrimp. Cook for 2 minutes. Strain and let shrimp cool on sheet pan in cooler.
Green Goddess Dressing:
1 tablespoon garlic, minced
2 bunches green onion, chopped
2 avocados, pitted and peeled
½ teaspoon diced fresh jalapeño
¼ cup freshly squeezed lemon juice
½ cup sour cream
¼ cup mayo
½ teaspoon black pepper
½ tablespoon Kosher salt
1 tablespoon Tarragon, chopped
½ cup blended oil
Combine all ingredients in blender and blend until smooth. If the dressing is bitter because of under ripe avocados add a pinch of sugar to balance flavors.
Toss boiled shrimp with Green Goddess dressing and place on washed bibb lettuce. Top with crispy onion straws and fresh lump crabmeat.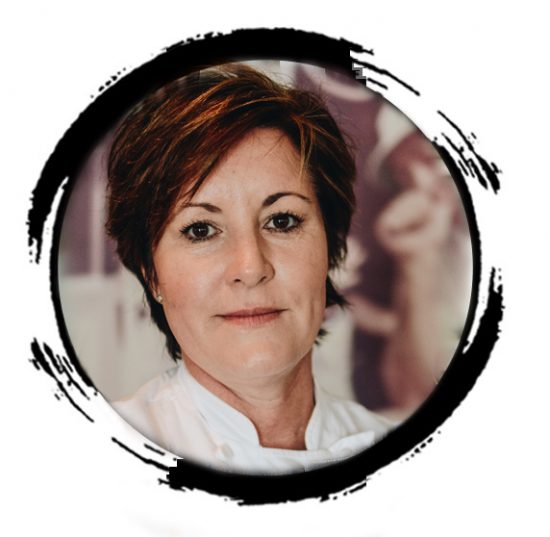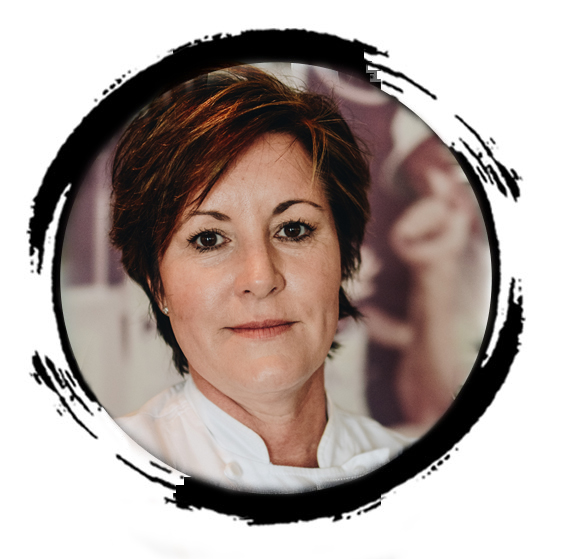 Chef Alison Vega-Knoll
Born and raised in New Orleans, Chef Alison Vega-Knoll was naturally drawn to cooking from a young age, when her French grandmother taught her to appreciate the art of blending traditional French cooking with the rich, Creole flavors of the Crescent City. As her palate matured Alison gained an appreciation for Mediterranean flavors, marrying them with Louisiana's indigenous foods, including soft shell crabs, crawfish, shrimp, Gulf fish and regional sausages.
Alison's first job in a restaurant kitchen was at The Little Greek Restaurant in Metairie. That small experience drove her to learn more. Under the tutelage of chefs Daniel Bonnot and Susan Spicer, she gained knowledge about fresh herbs and local ingredients and was inspired to open her own restaurant.
Alison partnered in Zissis on Metairie Road, the same location where in 1996 she opened and operated the award-winning Vega Tapas Café. Here, Alison helped make small plates a big part of New Orleans' dining scene.
Alison's culinary skills have won her great acclaim in New Orleans and on the Caribbean island of Antigua, where she founded The Larder with husband Drew Knoll. When they were drawn back to New Orleans, Alison knew opening another restaurant was in her future. She and Drew opened Station 6 in 2016 with much praise and approval from locals and visitors alike. New Orleans Magazine named it Seafood Restaurant of the Year in its 2017 Best of Dining issue. In addition to running a successful restaurant in Bucktown, Alison is owner of Louisiana Caviar Co. with Alden Lagasse and Amy Hollister Wilson. Together they supply Cajun Caviar products to restaurants and connoisseurs around the country.