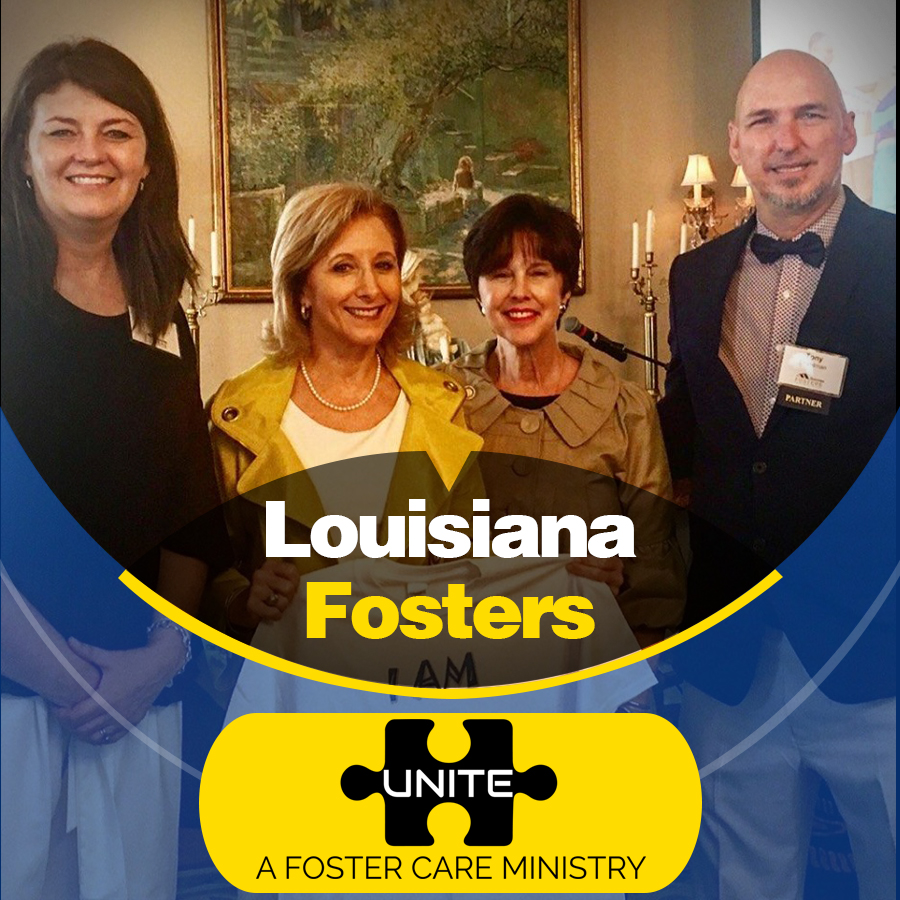 Louisiana Fosters

UNITE
A Foster Care Ministry

UNITE
A Foster Care Ministry

Within a year of becoming foster parents, my wife Melanie and I knew one thing for sure: God was making it abundantly clear that foster care was a more significant issue than what was happening between the walls of our home. The more invested we became, and the more we learned about the challenges facing Louisiana's foster network, the clearer our purpose became. Armed with this purpose and backed by support from some fantastic people, we launched Unite Ministries in June 2018.
Since that launch, we have committed to a 360-degree approach as to what ails foster care in Louisiana. For us, that starts with the obvious. The Foster Friendly campaign functions with a simple yet ambitious goal: make Louisiana the most foster friendly state in America. This grassroots campaign allows Unite a chance to partner with local businesses to provide discounts and promotions to foster families. More than just discount pricing, this gives Unite and our partners the ability to say thank you to families willing to love children from hard places.
From this same perspective of appreciation, we are honored to offer "Fosterships" to foster families. Through partnerships with local dance, gymnastics, and martial art studios, we provide scholarships to children in care so that they can enjoy many activities enjoyed by their peers. Further advocating for normalcy, Unite partners with local attractions to offer transferrable season passes for families to enjoy. We hope these offers and their expansion across the state can become a recruiting tool for DCFS to attract more quality families willing to do the hard work fostering requires.
The work God is allowing us to be a part of doesn't end there as we are currently developing upstream, innovative approaches to teens at risk and programs designed to break the cycle of children returning to care. We tirelessly approach new partners to bring about awareness to the world of foster care being lived out within our communities. As our name implies and our mission statement makes clear, we are also hopeful of motivating and uniting the local church to the issues that should belong to it, from the start. We are thankful for committed leadership from First Lady Donna Edwards and excellent, productive relationships with DCFS that together will bring about change. We are humbled to be a small part of that.
Tony Streetman
Founder, President
Unite Ministries