The We Play Center
Play, Coach, and Connect
When you think of positive memories from your childhood, it is likely that your memories have something to do with you playing – playing with a sibling, friend, or caregiver. Maybe you are playing pretend vet with your sibling and stuffed animals, playing in the sandbox with a friend, or finger painting with your grandparent. There's a reason for this – PLAY is powerful. Harvard's Center on the Developing Child finds that play – even in its most simple of meanings – helps children build positive, responsive relationships, builds the foundations of core life skills, and even reduces stress in a child's life, all of which they believe are core principles of positive child development. Play, in short, meaningfully and positively builds a child's brain, even before a child can talk. (I told you it was powerful!)
Maybe you find yourself wondering what kind of play is best for your child developmentally. That's where the We Play Center brought to you by TrainingGrounds comes in!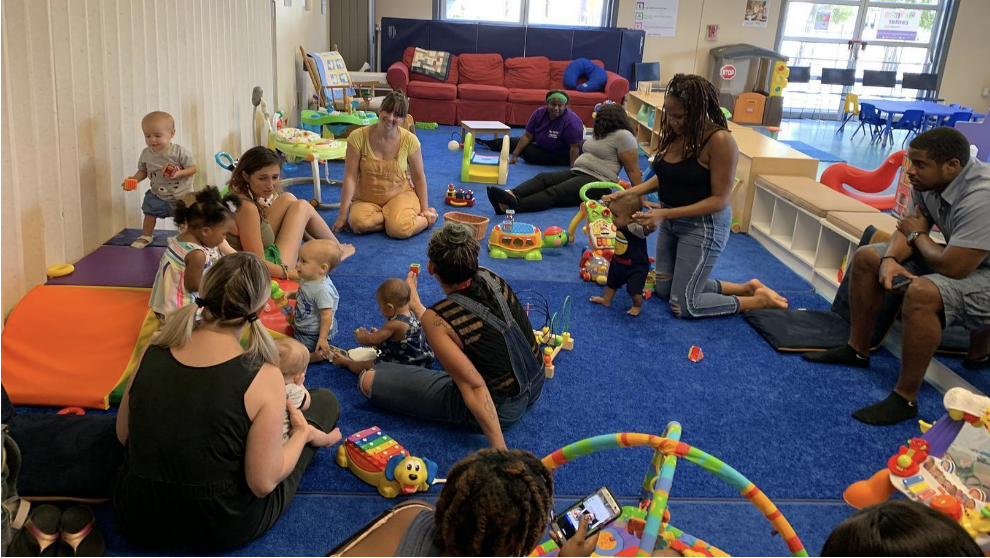 Co-founded by Melanie Richardson and Christine Neely, and located in New Orleans, the We PLAY Center provides a safe environment where parents and young children engage in play-based activities that promote adult/child attachment, and expose parents to nurturing and responsive parenting practices. All of the programs and services they provide are free of cost to families, regardless of income or situation. Through child-led play, they help develop social, emotional, cognitive and language skills while serving as a resource for parents and caregivers.
The We PLAY Center focuses on three core components- PLAY, COACH , and CONNECT.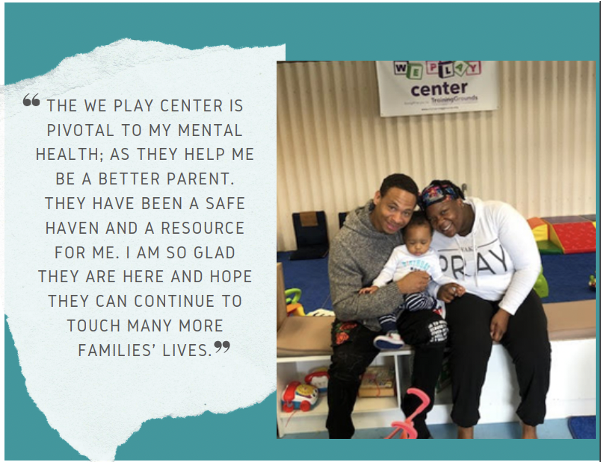 PLAY Through child-led play, trained parenting educators  help develop social, emotional, cognitive and language skills while serving as a resource for parents and caregivers.
COACH When families arrive at the Center, they are greeted by staff who are specially trained to provide coaching and support to parents. As the children find toys they are interested in, the We PLAY staff help caregivers in real time to build a deeper understanding of child development and offer coaching to parents on how to maximize bonding experiences, all while the parent is actively engaging and playing with their child.
CONNECT In addition to providing a safe, trusting and supportive space for children and caregivers, the We PLAY Center connects families to a wide array of resources that are tailored to their specific needs. There are often many opportunities in the community for families, but knowing how to get access to them can be tricky. Through the We PLAY Center, families can get connected to, or receive on-site services for, developmental screenings, lactation support, parenting classes, autism spectrum caregiver support, and physical, mental and behavioral health service providers. Not only are parents connected, but the We PLAY Center supports parents as they receive the services they need to ensure continuity of care.
Each year, the We PLAY Center serves on average 1,150 parents and children. The Center has stood in the gap for families as they wait for a seat in a child care center or autism spectrum program, and for new parents, foster parents, grandparents raising their grandchildren, and others as they navigate caring for their child(ren) at home. Families from across the state and country have come to the We PLAY center or have signed up for their virtual programs, which is a testament to the efficacy of their services and to the community of support they have built.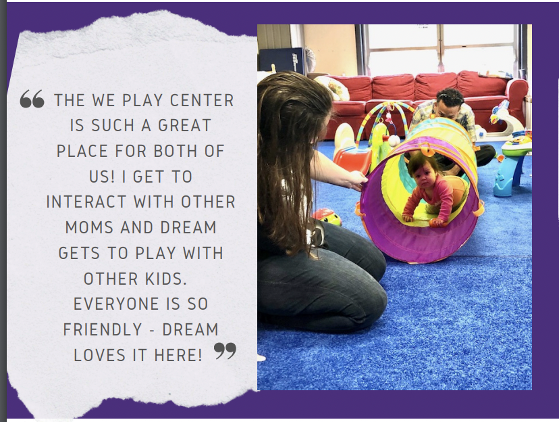 Playing, Learning and Growing together is at the heart of all of all TrainingGrounds programs. Families are better for it. Louisiana is better for it.
If you are a caregiver of a child under 5 years old and want to know more about getting connected to the We PLAY Center, visit https://www.mytraininggrounds.org/we-play-center.
If you are a local leader and want to discuss bringing the We PLAY Center model to your community, send an email to weplay@mytraininggrounds.org.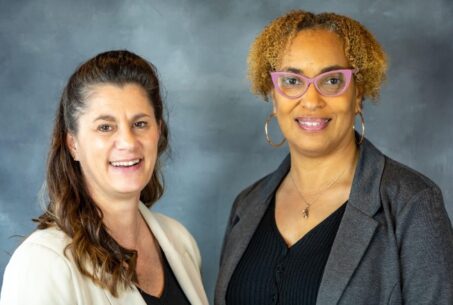 About the Founders
Melanie Richardson
Melanie's passion lies in supporting parents with understanding child development so they can help their children flourish. She is a graduate of the University of Notre Dame and the University of Pennsylvania.  As a licensed master social worker, Melanie is devoted to creating accessible and supportive programs for families and young children. Melanie actively participates in various steering committees and advisory groups responsible for supporting early childhood care and education, infant mental health and early childhood leaders of color. Melanie is a 2022 Early Childhood Policy Leadership Institute member, a 2023 Volunteers of America Futures Fund Community Health Incubator Fellow and a member of WKKF Community Leadership Cohort 3 Network.  She is married to Seneca Knight and they have one son.
Christine Neely
Christine Neely has been in the field of Education for over 20 years and has always worked to improve standards and provide resources to families and students. She received her undergraduate degree from Tulane University and her Masters in Education from Loyola University.  Christine has spent over 15 years serving as lead teacher in grades PK-3rd while working closely with administration to mentor new teachers, develop curriculum and make the switch to Common Core.  She is an active member of P.E.O International which promotes educational opportunities for women worldwide.  She has been married for over 22 years and has two teenage boys.