Teach MAM: An Exciting Partnership to Strengthen Arts Education Across Louisiana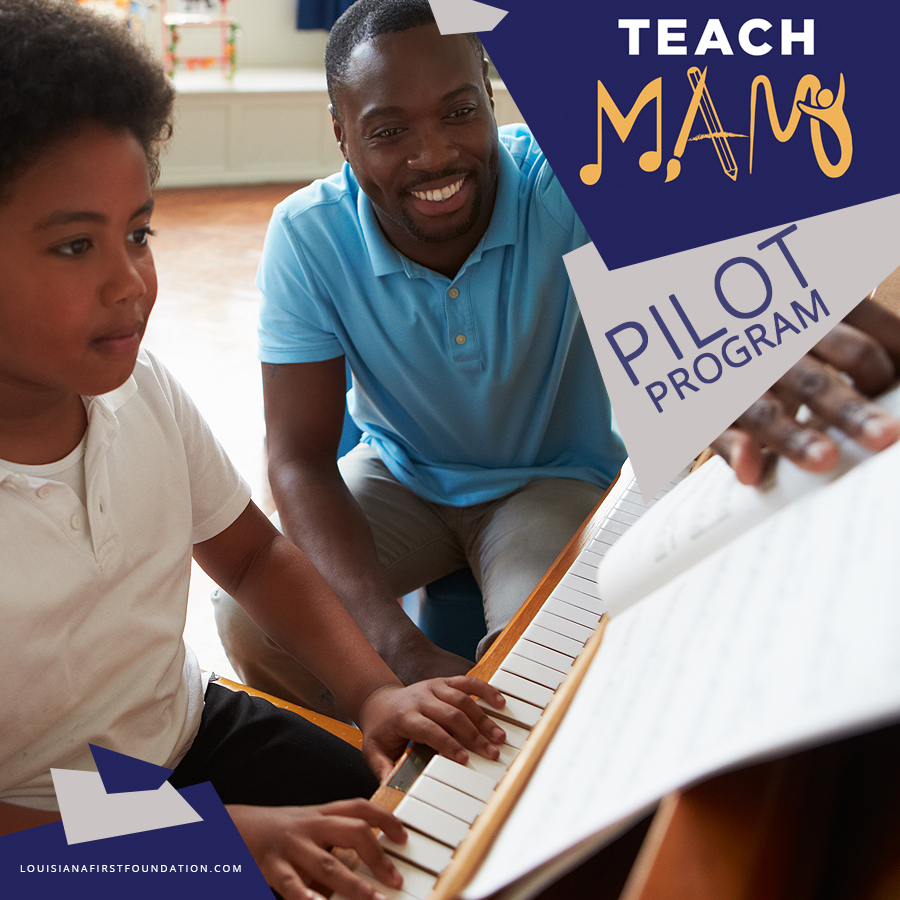 We are excited to announce the roll out of the Teach MAM Pilot has begun! This initiative intends to support music, arts and movement in K-12 public schools across Louisiana! The Louisiana First Foundation has partnered with the New Orleans Arts Education Alliance on the Teach MAM (Music, Arts and Movement) Certification Program, an innovative new program to help schools measure and increase access to these enrichment areas. Five Louisiana School Districts were invited to participate in the pilot.
In order to participate, we asked the districts to identify 2-3 schools in their district to invite to complete the Pilot Survey. The schools chosen were diverse in their offerings; for example:
A high-, middle- and low-performing school.
A school that offers high-quality programming in music, arts and movement, and a school that offers little to no programming in these subject areas.
Administrators invited should be a Principal, Assistant Principal, Operations/Data Manager, or other Administrator who has access to school data and programming information.
The survey will be followed up with an invitation to Administrators for an Introductory Teach MAM Webinar. We intend to further the program to include all public schools in Louisiana!