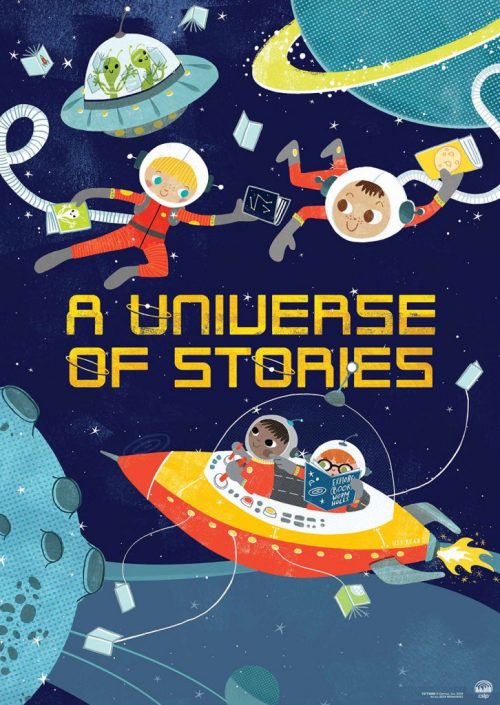 SUMMER
READING
PROGRAM
2019
A Universe of Stories
The Louisiana Summer Reading Program 2019,
A Universe of Stories: 
Since 1984, one of the State Library of Louisiana\'s top priorities has been to improve literacy levels statewide through programming and outreach for all ages beginning with early literacy programming all the way up to adult reading programs. Current research on \"summer learning loss\" indicates that students can lose up to two months of reading proficiency if they do not read or participate in literacy activities during the summer months. This is cumulative, so those lost months can add up over time. To combat this potential learning loss for Louisiana students, the State Library of Louisiana provides the high-quality Louisiana Summer Reading Program (LSRP), with materials and training, to Louisiana\'s 340 public libraries, all of which participate in this annual reading program. On average, 110,000 children participate statewide. Additionally, over 2.5 million library materials circulate statewide in Louisiana during the LSRP, which is free and open to everyone in every parish in Louisiana. Moreover, those children registered with the State Library\'s Talking Books and Braille Library (TBBL) may also participate.
The specific programs offered by public libraries around the state that supplement and add value to the LSRP include a wide assortment of educational activities to draw families into the library and immerse them in literacy-related programming. These include creative writing, story times, STEAM workshops, book clubs, and engaging programs with a variety of performers including artists, musicians, magicians, exotic animal handlers, and other exciting guest speakers. These activities cultivate a love of reading in Louisiana\'s next generation and encourages students to continue reading throughout the summer. Last summer these programs were attended by 400,000 Louisianans of all ages.
Families are encouraged to visit their local public libraries in person or online to learn about specific LSRP incentives and programs available in their communities.