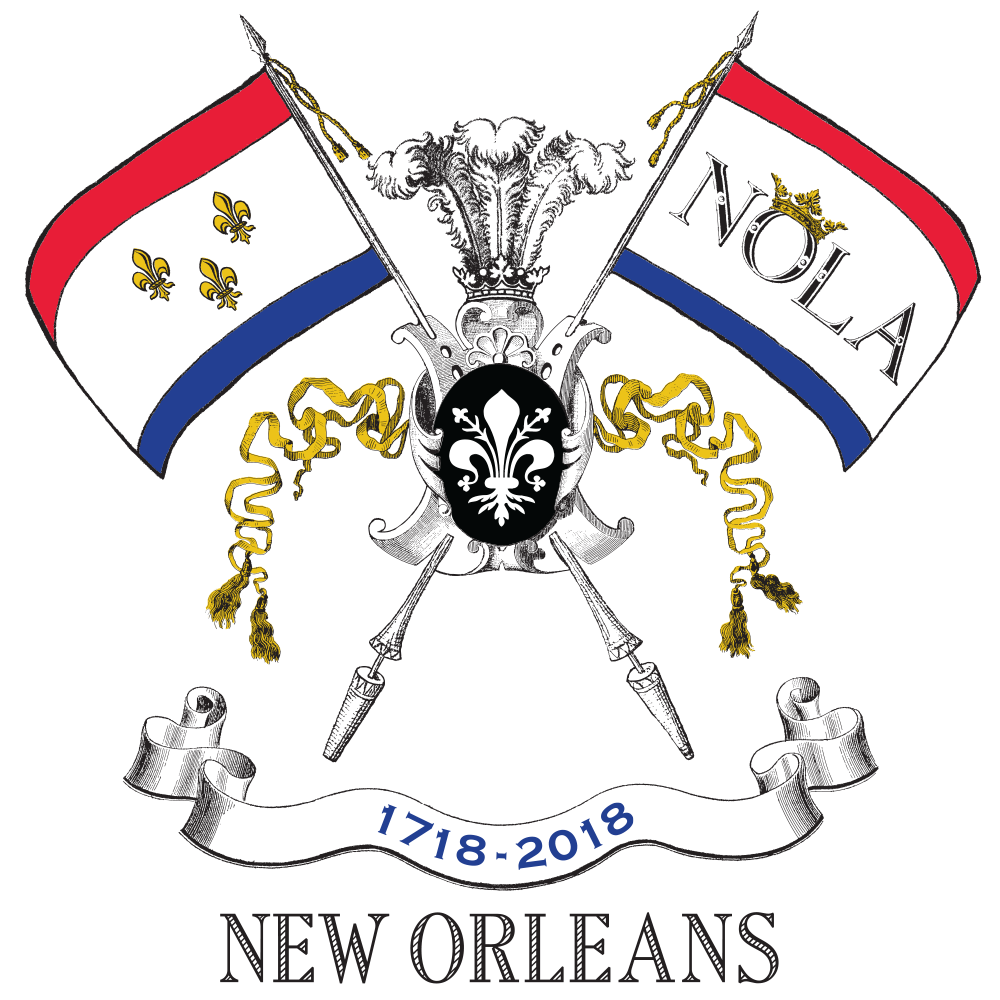 LET\'S CELEBRATE!
300th Anniversary of
New Orleans
The 300th Anniversary of New Orleans marked not only where New Orleans has been, but also helped set the course for where we are going. The city is working on becoming safer, improving schools and strengthening our economy—but we still have work to do in building a bridge to the next 300 years. We are building a new airport, redeveloping our storied riverfront, and creating a 21st-century medical corridor. These efforts, among many others, are creating a pathway to prosperity for all the citizens of New Orleans and securing for the future a NEW New Orleans—where everyone individually does well and, as a result, we as a community do well.
To celebrate 300 years of rich history, diversity, cultural traditions and resilience, the City of New Orleans hosted special events, concerts, fireworks and  a visit by the Royal Household of the Kingdom of Spain whom the Governor and First Lady of Louisiana greeted. For the past 300 years, this port city has received people from around the world seeking new lives and prospects. The French influence is prominent from the founding of the City in 1718 until the present day.   There is also a strong Spanish cultural inheritance due to Spanish rule of the city in the 18th century.  Throughout the entire history of the city, African- Americans have influenced the culture and economy of New Orleans.  Additionally, immigrants have come from Ireland, Italy, Germany, Greece, Vietnam and many more nations.  Within New Orleans, Native American, Cajun and Creole peoples have had a profound impact on our culture.   Today, we owe many of our celebrations to this diverse heritage including Mardi Gras, the 135 yearly festivals including more than 35 Second Line parades.
Although New Orleans has maintained many of its cultural traditions much has changed.  Our citizens are resilient having endured both manmade and natural disasters, the most recent of which was Hurricane Katrina in 2005.  It was a tragedy the City of New Orleans will never forget.  But because of the support from around the world and the resilience of our people, the city has been rebuilt better than it was before the storm, and we are now creating the city we always dreamed we could be.
The amazing people of Louisiana came together to commemorate 300 years of passion, love, heartaches, disparity, challenges, resilience, victories and a commitment to do better for all.
On behalf of the 2018 NOLA Foundation, a special thank you to all the sponsors, presenting organizations, neighborhoods, staff, volunteers, visitors, the 2018 Tricentennial Commission and its committee chairs.
Finally, thank you to the people of New Orleans and the great state of Louisiana for your support of the 2018 commemoration.
-Mark Romig, President/CEO of the 2018 NOLA Foundation