WOMEN'S HEALTH BLOG
January 2021
Take Time for Yourself
Amidst the Chaos
Written by DeeDee Luke, MD

One early morning last June, when the sun was just making its appearance and the dew was still blanketing the ground, I unfolded a brand-new yoga mat. My husband had persuaded me to begin practicing yoga outside at sunrise. I am not an early morning person, especially without my coffee, so this was a big step. The sounds of birds chirping in the trees, mixed with the feeling of grass between my fingers and toes, the sun on my face – awakened me. I began to follow along with the yoga instructor. At first, I felt extraordinarily uncoordinated and clumsy.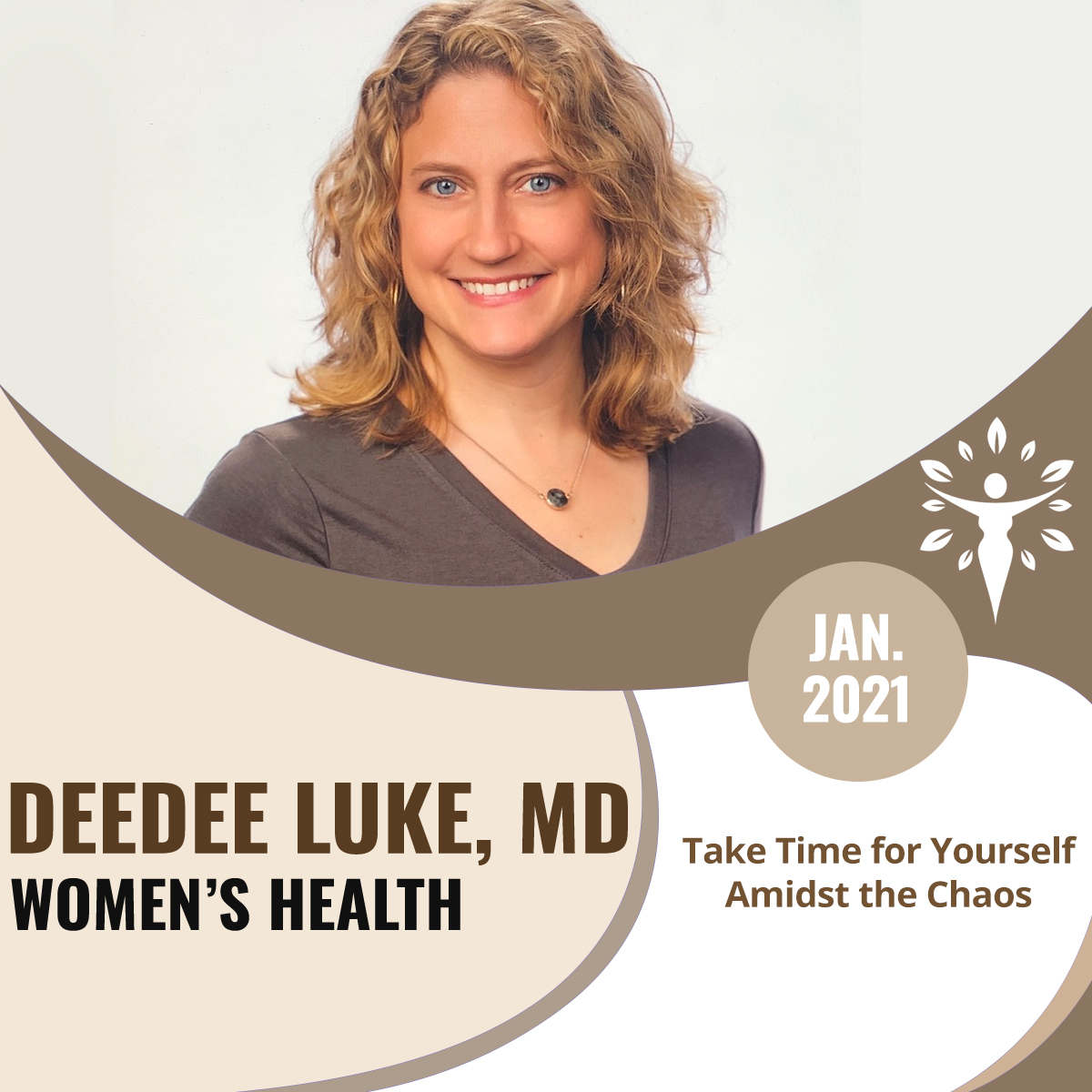 Before I even realized it was happening, I lost myself in the process. Inhaling and exhaling as I transitioned from a downward-facing dog into a child's pose. My mind was clear as I focused on my breathing and the positioning of my arms and legs. The session flew by. As I rested on my mat at the end, I felt more relaxed and calmer than I had been in months. I also felt alive and energized. This event became my new routine. Taking this time for myself has brought clarity to my thoughts, actively healing my body, mind, and spirit. I am more at peace at work and home.
I am a family physician as well as a hospice and palliative care doctor. Throughout the last few months, I have taken care of COVID-19 patients daily and have seen the heartbreaking health effects of this pandemic. I have seen the economic impact on my own family and neighbors who are in various industries. As a mother of three young adult children, I have also seen the pandemic's psychological and social effects as they returned home for the first five months of the pandemic.
In March, I became sick with COVID-19. I had quarantined alone for weeks as we did not have enough knowledge at the time about the length of infectiousness. My husband and kids took great care of me, cooking and cleaning and running the household. I had friends, family, and patients bring me food, magazines, and even prayer blankets and holy water. I had to learn not only to accept help but to ask for help. I was not used to being the patient. As I have cared for my patients with COVID-19, I've noticed this same trait in my female patients: we so often care for others while leaving ourselves on the back burner.
As we begin a fresh new year with vaccinations on the way, optimism and hope fill me. While we do need sleep, hydration, and healthy diets, we also need quality time for ourselves, as well as with our friends and families. By devoting time to ourselves, we will be better able to help others. Instead of letting the pandemic cause more collateral damage, let us learn from it. Let life slow down; be more mindful. We can focus on short term goals and situations that are in our control. We can be more present in our interactions and be more comfortable sitting in silence. Eat dinner outside. Relax on a front porch swing with a good book. Get a new puppy. Listen to uplifting podcasts and audiobooks. Take a bike ride. Go on Sunday drives. Plant a garden. My experience with COVID-19 forced me to take more time for myself. Whatever specific issues you are tackling, I invite you to be more present. Pull out your yoga mat and just breathe.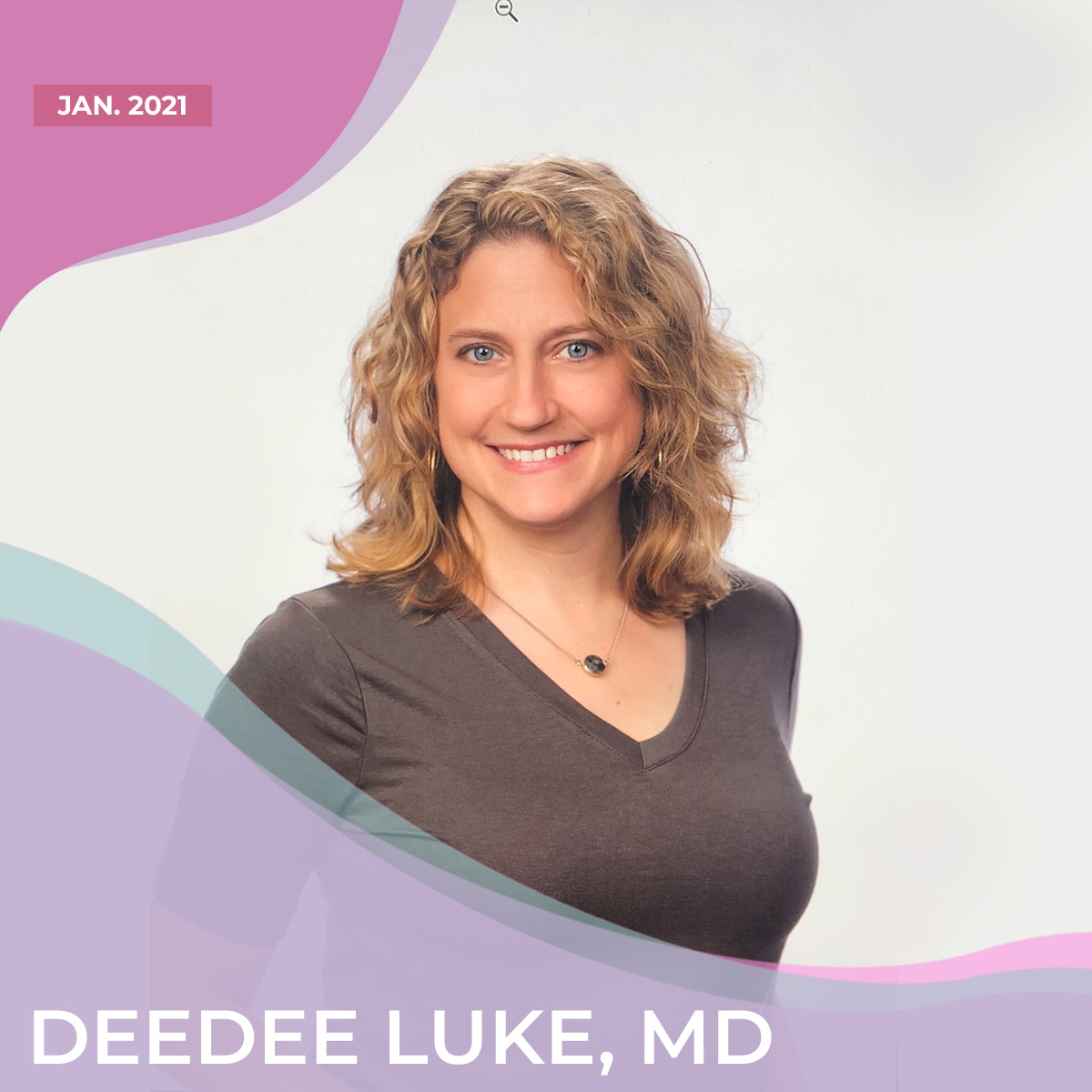 DeeDee Luke, M.D.
Dr. Luke is a married mother of three and recently celebrated her 25th wedding anniversary. Her children are in college and postgraduate studies. Born in New Orleans and raised in Lafayette, she is a fierce football fan of the Tigers, Saints and Cajuns. She has four spoiled dogs and a small herd of goats. Her garden and yard is her peaceful place. She has recently discovered yoga. She is a theatre enthusiast, loves to cook with her family and is a recovering room mother. She loves Acadiana and is proud to be Cajun. She loves traveling – especially to New York and Key West. She holds an undergraduate degree in Microbiology from LSU, then went to LSU Medical School in New Orleans. She currently has a private practice in Family Medicine located in Broussard, and is also a Hospice and Palliative doctor.