HOPE MINISTRIES
Baton Rouge
HOPE MINISTRIES Baton Rouge
Client Choice Food Pantry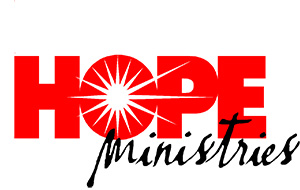 As the pandemic continues, so many citizens of Louisiana are without jobs and suffering from nutrition insecurity. The Client Choice Food Pantry at Hope Ministries of Baton Rouge has stepped up its assistance. Roughly 15,000 duplicated people are fed each year through HOPE's Client Choice Food Pantry. The grocery store setting creates an atmosphere of dignity by allowing clients to select food that meets their families' nutritional and health needs. Clients also have access to a Client Resource Specialist to help identify and address other needs.
Additionally, Hope Ministries offers financial literacy, healthy living, nutrition, and gardening classes for those interested in moving forward. This program serves the 70805 zip code.
For more information on HOPE Ministries, click here: https://hopebr.org
Hours:
DOORS OPEN @ 8:00 AM | Mon, Wed, and Fri
Fridays are reserved for seniors (60 and older) and people with physical disabilities.
What to Bring / Qualifications:
Photo ID
Proof of residency in the 70805 zip code (utility bill, lease, etc.)
Income must meet Federal Poverty Guidelines as per USDA
Names and birth dates of everyone who lives with you
Location:
4643 Winbourne Avenue
(between N. Acadian and N. Foster)
On the #13 Fairfield CATS bus line