Teach MAM: An Exciting Partnership to Strengthen Arts Education Across Louisiana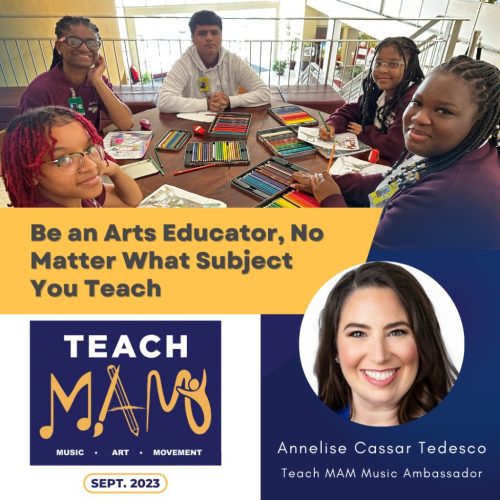 Be an Arts Educator,
No Matter What Subject You Teach
Annelise Cassar Tedesco

Teach MAM Music Ambassador
As fall officially rolls in and the new school year begins to find its swing, it is amazing to see the wonders that teachers do every day. One of the many joys in my career is to reconnect with returning veteran teachers and meet new teachers who are joining the ranks of our noble field.
Recently, in the midst of an introductory conversation with a new colleague, I shared the following idea. Every teacher can be an arts educator through the use of arts enhancement or integration strategies. After all, how many times has anyone said the ABC's?
As a student and now as an educator, I value connecting content from various core subject areas to works of visual and performing art, cultural elements, and artistic types of mnemonic devices. These strategies empower connection, comprehension, and retention of information for students from all backgrounds.
The Kennedy Center and its task force, titled Changing Education Through the Arts (CETA), have done extensive research and have many resources to support teachers wishing to enhance and integrate arts strategies and content into their classrooms. After much research and reflection, the findings of the task force present that there are three variations on how the arts can appear in school settings: Arts As Curriculum, Arts-Enhanced Curriculum, and Arts-Integrated Curriculum. Each of these variations has irreplaceable value for schools and the students they serve.
Inspired by these findings, the data collected in our own classrooms and professional research, my Teach MAM colleagues and I, Keyre' Reed Bradford (Movement Ambassador) and Carolyn Scalfano (Art Ambassador), have compiled the summary below. According to our research and experience, arts education in each of its variations is important for each of the following experiences.
Learners develop creative problem-solving skills by working in the arts.
Teachers can present difficult concepts visually through the arts, making them more easy to understand.
Art instruction helps children with the development of motor skills, language skills, social skills, decision-making, risk-taking, and inventiveness.
Opportunities in the arts kindle compassion and other valuable traits to help students grow into emotionally healthier people who socialize more appropriately.
In studying the arts, students learn about color, layout, perspective, and balance. They grow in their confidence to communicate with an audience and share deep thoughts and understanding- all techniques that are necessary for presentations of academic work across subject disciplines.
Integrating art with other disciplines reaches students who might not otherwise be engaged in classwork.
Arts experiences boost critical thinking, teaching students to take the time to be more careful and thorough in how they observe the world.
The arts provide challenges for learners at all levels.
Assessments requiring artistic creation provide differentiated ways for students to demonstrate mastery.
Art education connects students with their own culture as well as with the wider world.
A report by Americans for the Arts states that young people who participate regularly in the arts (three hours a day on three days each week through one full year) are four times more likely to be recognized for academic achievement, to participate in a math and science fair, or to win an award for writing an essay or poem than children who do not participate.
A study of Missouri public schools in 2010 found that greater arts education led to fewer disciplinary infractions and higher attendance, graduation rates, and test scores.
As a result of these findings, I advocate that every teacher can and should incorporate arts strategies into their classrooms, regardless of content. Research and experience support that the presence of the arts in schools increases the health and success of the whole child. Curricular arts opportunities as well as arts-enhanced and arts-integrated opportunities enrich students' experiences and expand students' knowledge, thereby empowering students to reach new levels of achievement across curricular areas. In other words, not only can all teachers be art educators through enhancement and integration strategies, but frankly, it seems we should all be art educators. As professionals, we must recognize the importance of the arts as a curriculum and all seek to incorporate arts-enhanced and arts-integrated curricular opportunities as frequently as possible. When we do this, we will be encouraging and supporting our students by challenging them to grow academically, artistically, emotionally, behaviorally, and socially.
Interested in more information about arts-enhanced and arts-integrated curriculum strategies? Visit The Kennedy Center, or connect with the Louisiana First Foundation Teach MAM Ambassadors online or in person at their next conference presentation at the Louisiana State Arts Summit – October 5, 2023.
Join the conversation and follow Annelise on social media:
Instagram: https://www.instagram.com/annelisecassartedesco/
Twitter: https://twitter.com/AnneliseCassar
Facebook: https://www.facebook.com/AnneliseCassarTedesco
Website: https://www.twosistersoneart.com/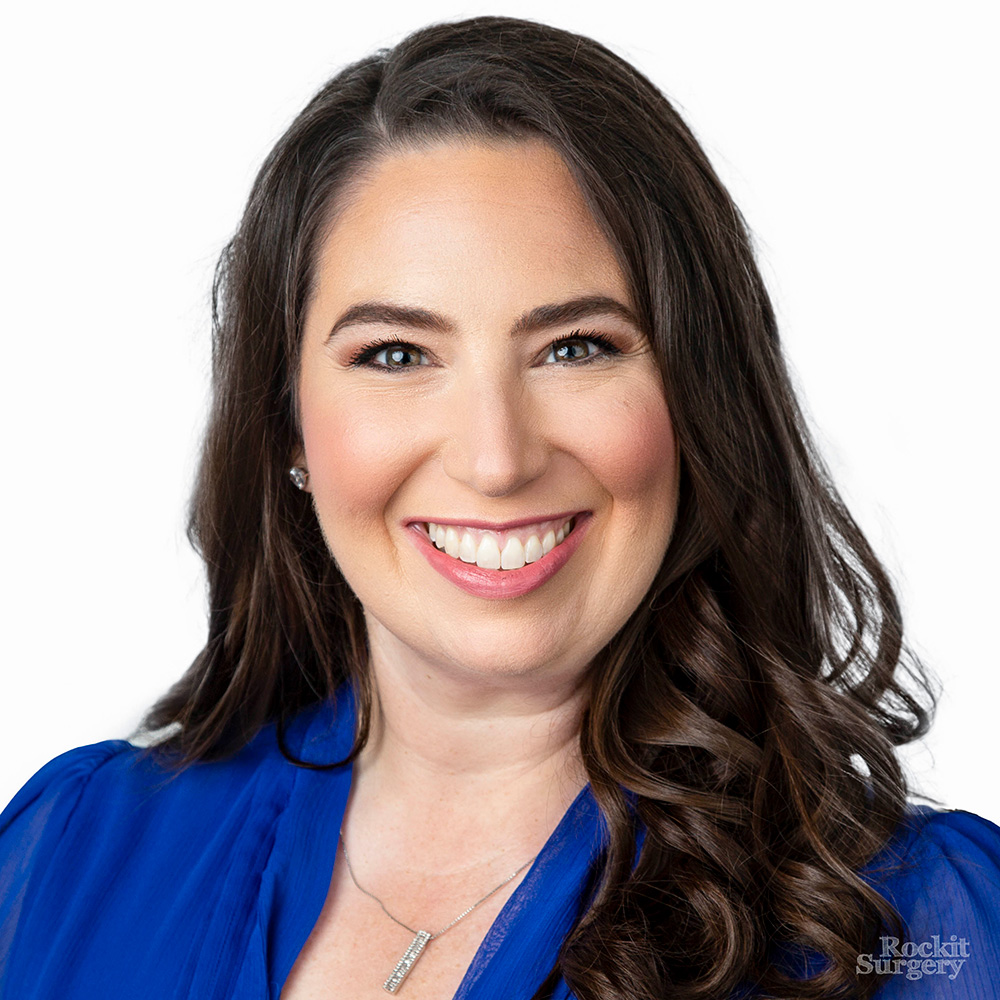 About Annelise Cassar Tedesco
Mrs. Annelise Cassar Tedesco currently serves as Vocal Music Teacher and Music Director for CHS Voices, Chalmette High School's Music Theatre and Vocal Arts program. She has taught at Chalmette High School since 2008 and was recently recognized as Louisiana's State Teacher of the Year for 2022. An alumna of St. Bernard Parish Public Schools and valedictorian of Chalmette High School's graduating class of 2002, Mrs. Cassar Tedesco graduated from Loyola University New Orleans, summa cum laude.
At Chalmette High School, she has coached multiple finalists in the Donald W. Wood Sr. Vocal Competition. She has also traveled with students to competitions, performances and auditions in Chicago, Orlando, Syracuse and New York City, where students have earned bronze and silver awards, multiple scholarships and performed on the stage of the New Amsterdam Theatre. Annelise also serves as Music Director for St. Bernard's Performing Arts Academy.
No stranger to the concert or theatrical stage herself, some of her performance credits include Mahler for the Children of Aids, and Beethoven for the Indus Valley, two benefit concerts at Carnegie Hall to raise funds and public awareness for global pediatric AIDS and victims of the 2010 Pakistani floods, respectively. She also maintains her professional singing career on a weekly basis at Trinity Episcopal Church on Jackson Avenue. Most recently, Mrs. Cassar Tedesco was honored to be the soprano soloist for Handel's Messiah in a collaborative concert with musicians from the Symphony Chorus of New Orleans, Louisiana Philharmonic Orchestra and Chalmette High's own CHS Voices Varsity Chorale.