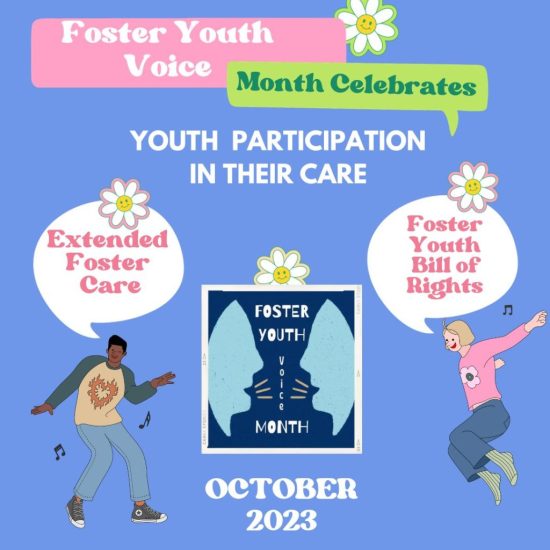 Foster Youth Voice Month Celebrates
Youth Participation In Their Care
Foster Youth Voice Month Celebrates
Youth Participation In Their Care
October is Foster Youth Voice Month, which highlights the number of older children in foster care and the need for them to be part of the decisions about their lives. It also is an opportunity for child welfare advocates to join in elevating youth voices to change their futures and those of generations to come.
In Louisiana, we are very familiar with youth in foster care raising their voices and changing outcomes. The State Department of Children and Family Services (DCFS) helps to convene a state youth advisory board, known as the Louisiana Elite Advocacy Force (LEAF). They meet regularly to share concerns and work together to improve policies and processes for youth in foster care.
The LEAF Board members have joined with DCFS, legislators and other partners to advocate for two key pieces of legislation affecting foster youth.
Extended Foster Care, which Gov. Edwards signed into law in 2019, allows young adults 18 to 21 to continue to receive services as they transition to adulthood. This support helps increase the rates of youth completing high-school and going to college or a vocational program, as well as decreasing homelessness, incarceration, substance abuse and unemployment. 
The Foster Youth Bill of Rights establishes the legal rights of youth in foster care, ages 14 to 18, to participate in their cases, get what they need to attend school and extracurricular activities and participate in the Independent Living Skills Program, among other things. The LEAF Board created the Bill of Rights and testified before the Legislature in support of it. Gov. Edwards signed the bill into law in 2021.
The youth who spoke up in 2019 and 2021 created new paths and opportunities for the 777 youth ages 14 to 17 currently in foster care, as well as the 186 young adults currently in Extended Foster Care. The LEAF Board continues to both ensure that foster youth know that their voices matter and also provide an avenue for them to speak out on their behalf.
This Foster Youth Voice Month, we applaud these youth who have used their voices and encourage those who haven't to raise their voices for themselves and all youth in care.
October Adoption Spotlight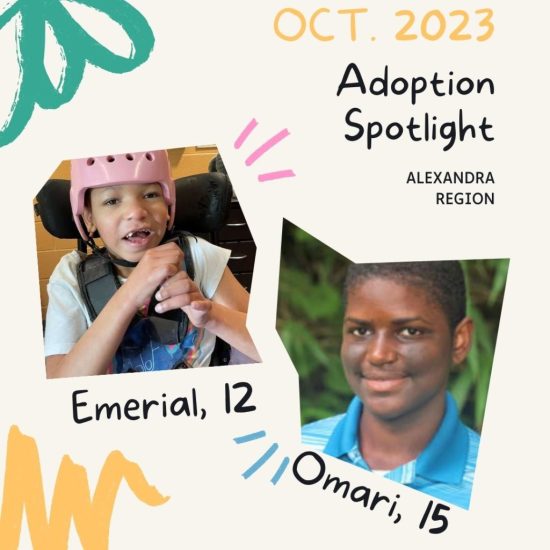 Adoption Spotlight (Alexandria Region)
Each month, we feature children and teens who are available for adoption in Louisiana.
For October, we'd like to introduce you to Omari and Emerial from the Alexandria Region.
 Omari – 15
Omari is a very sweet, gentle, and handsome young man who loves to play and have fun. He enjoys playing video games, basketball and other outside games. He is very smart and loves exploring and learning new things. Omari attends school daily and maintains good grades. He is looking for a loving family with a structured environment where he can thrive and grow.
Emerial – 12
Emerial is a healthy and happy little girl with a lot of love to give. She enjoys listening to music, playing patty cake, swinging, and playing in water. Emerial has a healthy appetite and enjoys various food choices. She loves interacting with others and dislikes being alone. She also enjoys being on her stomach and touching/grabbing things. Emerial will benefit from a loving family who will help her reach her fullest potential.