Teach MAM: An Exciting Partnership to Strengthen Arts Education Across Louisiana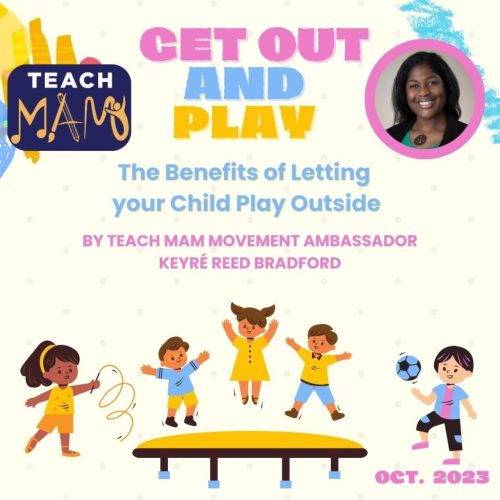 Get Out and Play . . .
The Benefits of Letting Your Child Play Outside

Keyre' Reed Bradford
Teach MAM Movement Ambassador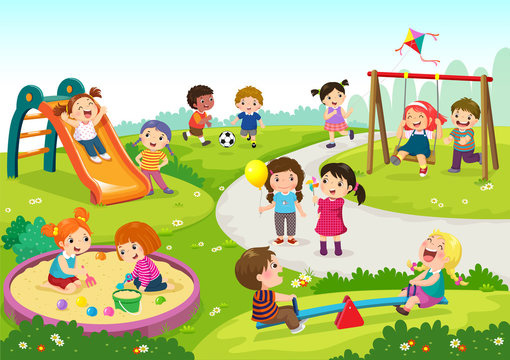 It is without a doubt that regular exercise benefits everyone, including adults and children. It is one of the most beneficial things you can do to increase, sustain, and improve your health. One of the best ways you can encourage your child to exercise and put down their electronics is to send them outside to play.
The Benefits of Regular Physical Exercise and Activity:
According to Nationwide Children's Hospital, the benefits of exercise for children include, but are not limited to:
* Improves blood flow throughout the body
* Keeps weight under control
* Improves blood cholesterol levels
* Prevents and manages high blood pressure
* Prevents bone loss
* Boosts energy level
* Releases tension
* Improves the ability to fall asleep quickly and sleep well
* Improves self-image
* Helps manage stress
* Counters anxiety and depression
* Increases enthusiasm and optimism
* Increases muscle strength
With so many reasons to encourage your child to participate in exercise opportunities, it is easier to suggest going outside to play because most kids do not realize this is an acceptable form of exercise. Outside playtime provides children with countless benefits for their physical, mental, and emotional health. Let's take a look at how outdoor play can positively affect your child.
Benefits of Outdoor Play…
According to the National Association for the Education of Young Children, the benefits of outdoor play are:
It promotes physical health and development.
It creates opportunities for social interaction and collaboration.
It invites new context for learning.
It invites children to learn science.
It promotes better sleep.
It gives children the opportunity to take appropriate risks.
It supports STEM skills.
It anchors children to the real world.
It may lead to better learning outcomes once children return to other activities.
With obesity rates among children rising at an alarming rate, we must encourage children, adolescents and even adults to move and become physically active and exercise. The first reason for childhood obesity has been linked to the lack of physical activity and consistent movement. This is why allowing your child to simply go play outside to play is so important.
The best practices suggest that children should get at least 60 minutes of moderate to vigorous physical activity daily while also incorporating some strength training three days a week. This can come in the form of running, swimming, dancing, playing hide and seek, tag games, community sports, skating, jumping rope, riding bikes and doing countless other activities outside around the house.
Take your child's physical, mental, and emotional health to heart by encouraging playtime outside. Take advantage of the many benefits that are available from playing outside and set limits on TV time, cell phone usage, and video game time. Encourage the development of a well-rounded physically fit and emotionally strong child.
References:
https://www.naeyc.org/resources/pubs/yc/may2019/outdoor-play-is-essential
https://www.nationwidechildrens.org/conditions/health-library/exercise-and-children