LINDSEY C. BENOIT
Owner, About Face of New Orleans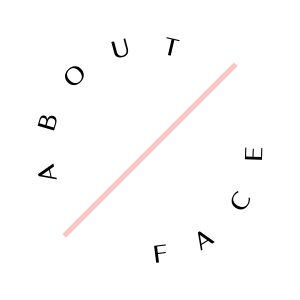 Lindsey Benoit, franchise owner, lead makeup artist, and lash extensionist at About Face of New Orleans, came up with the idea of franchising the makeup and skincare boutique About Face of Mandeville, an undiagnosed medical issue caused her to rethink her career in education. A highly qualified elementary school teacher by trade, Lindsey spent  11 years in the classroom before bringing the idea of becoming the first franchise of About Face of Mandeville to her sister-in-law and corporate owner, Natalie Cogan.  With the guidance, support, and blessing from Natalie, Lindsey and her husband, Michael, worked toward opening the first About Face franchise on June 17, 2014.
About Face of New Orleans is a cosmetic and skincare boutique located in Metairie, LA. The company bears the name "About Face" to honor Natalie's husband and father, who are both military veterans. Since Lindsey's husband and father are also military veterans, it only seemed fitting to become involved with a company which supports our great country and military. The shop is a one-stop-shop for all things beauty. If you are looking for a top of the line cosmetics and skincare, bridal makeup, makeup applications and lessons, esthetic services, lash services, and even injectables, About Face will meet and exceed all your needs. Lindsey opened her shop with one full-time esthetician and one part-time retail associate. She has since grown her staff to three full-time estheticians, one part-time esthetician, and two freelance makeup artists.  
Specializing in bridal makeup, Lindsey loves to give her brides the look and feel of their best, beautiful self. Since moving away from education, Lindsey has also found a way to stay connected to the students she once taught. Through one on one and group makeup lessons, event makeup for dances, and dance recitals, Lindsey has been able to utilize her educational training differently. Instead of teaching academics, Lindsey is now teaching young girls how to love themselves for who they are and how to enhance their natural beauty.
Customer relations are of the utmost importance to Lindsey. Lindsey and her staff pride themselves on the relationships they build with all of their customers.  Once a customer walks through the door, they are no longer just a customer. They are family. When COVID-19 infected our way of life and halted Lindsey's business, Lindsey and her staff stayed connected through social media and email marketing. Wanting to make sure all of their clients were taken care of and able to get the products they needed, Lindsey set up online shopping, checked in with clients daily, offered curbside pickup, local delivery and shipping. Anything customers needed, the About Face Staff found a way to make it happen.  When the doors opened back up during Phase 2 and clients began coming in again, to Lindsey, it felt like family was coming home.
About Face of New Orleans carries many cosmetic and skincare lines, such as Glo Skin Beauty, Bare Minerals, About Face Cosmetics, ModVellum Skincare, Repechage Skincare, Grande Cosmetics, Sigma, Ashley Sievert Cosmetics, Blinc, Sarah Happ, and many more.  If you'd like to stop in to visit, sample products, purchase products or schedule a service appointment, Lindsey and her staff are ready to meet you!
Website: www.aboutfacenola.com
Instagram/Facebook: AboutFaceNOLA
Address:
701 Metairie Road, Suite 1B106
Metairie, LA 70005
504-304-1556
Lindsey Benoit currently resides in Mandeville, LA, with her husband Michael, four boys, Alex, Braylen, Reese, and Bryson, and her puppy, Piper.