WOMEN'S HEALTH BLOG
July 2020
Self-Care Practices

Written by Tracy Reed, PhD., LPC
Summer is a time for individuals, families, and friends to spend together living life to the fullest! Usually, in July, I'd be enjoying a celebration of Black culture and excellence at the Essence Music Festival weekend in New Orleans. The people, the music, the food, the vibration in the city are always electric with heritage and pride! What a time to be ALIVE! Unfortunately, July 2020 has arrived with a very different vibe. Instead of the sparkling days and sizzlin' nights of summer we love, the COVID-19 global pandemic has drastically impacted our way of life and brought travel and event plans for the season to a screeching halt. Truly unbelievable!
I never imagined the last 3½ months would be filled with fear, pain, loss, and grief due to COVID-19. I also never imagined feeling exhausted from the violent and traumatic experiences of racial and political unrest we see in America and around the world daily.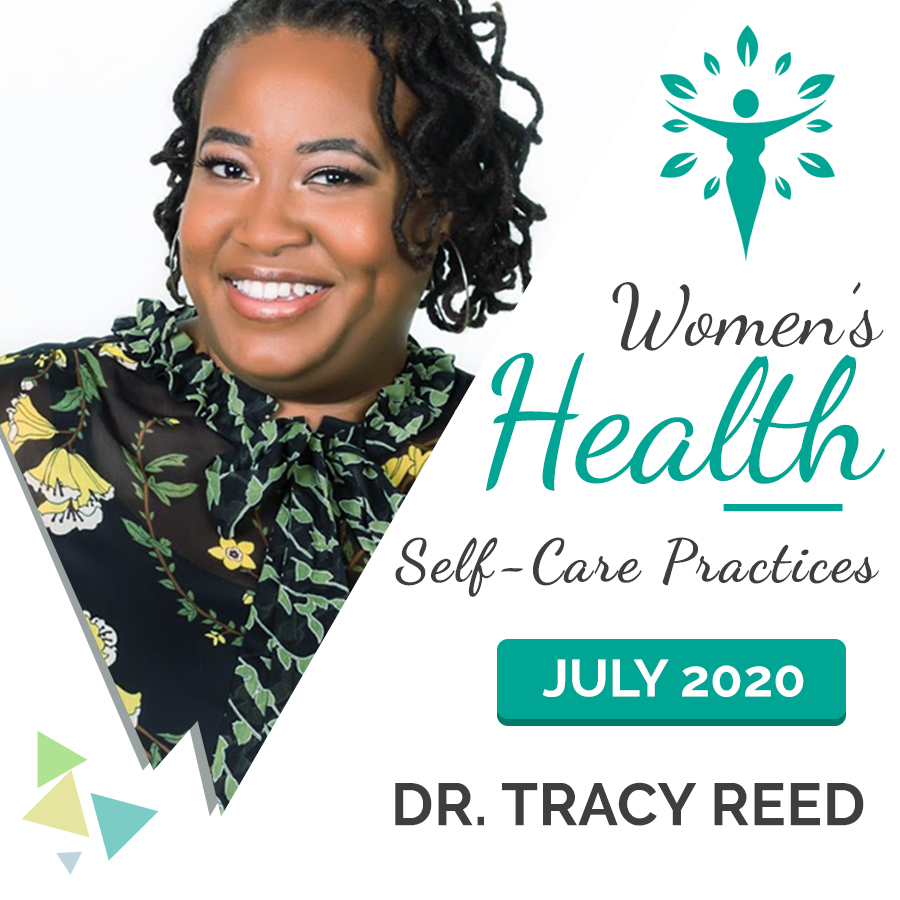 As a Black woman, I acknowledge these and other issues have personally impacted my mental health. Like many other women across Louisiana and nationwide, I've noticed myself feeling a little more worried, anxious, and restless than usual. A 2020 Keiser Family Foundation poll found nearly half (45%) of adults in the U.S. reported their mental health is negatively impacted due to worry and stress over the virus. Concerns about everything from health & safety to job security and financial stability continually heighten fear and uncertainty about the future. Needless to say, I was looking forward to unwinding and enjoying my summer of relaxation, self-care, and celebration this month.
As a Licensed Professional Counselor (LPC), I understand the changes I've noticed in my mental health during this time are normal and expected, given the stress we are all experiencing as a result of this pandemic. Over the last few months, I've realized just how necessary self-care has become to my overall mental health and well-being. Self-care means taking the time to identify your individual needs and unapologetically giving yourself whatever is essential to feel physically, mentally, and emotionally healthy. When we ignore self-care, including time for rest, relaxation, and socially-distanced activities we enjoy, it can deplete our confidence and self-esteem and negatively affect our relationships with others as well. Being mindful of your personal self-care needs, especially during times of increased stress, fear, and anxiety, helps you practice showing love and care to yourself. This act of true self-love naturally overflows to others and eventually returns to you!
Try out a few of these self-care practices to help you feel more grounded, connected, and supported in your mental health and well-being throughout our unusual quarantine summer.
TAKE A BREAK FROM TECHNOLOGY.
Challenge yourself to reduce the amount of news, social media, pop culture, and gaming content you consume daily.
CHANGE IT UP.
Take up a fun new hobby or research a topic of interest that brings you joy.
SPEND TIME IN NATURE.
Get outside. Breathe. Allow the elements of nature to calm, soothe, and re-energize your body.
MOVE YOUR BODY.
Whether exercising, dancing, walking, or simply stretching, movement helps improve both physical and emotional health.
REST & MEDITATE.
Intentionally create time and space to slow down, do nothing, self-reflect, and get in tune with what you need to physically, mentally, and emotionally.
TALK IT OUT.
Don't be afraid to reach out for a healthy, safe, and supportive space to share how you feel and release the anxiety before it gets overwhelming. If you don't have a positive circle of family or friends to talk to, consider seeking an experienced mental health professional to support your needs.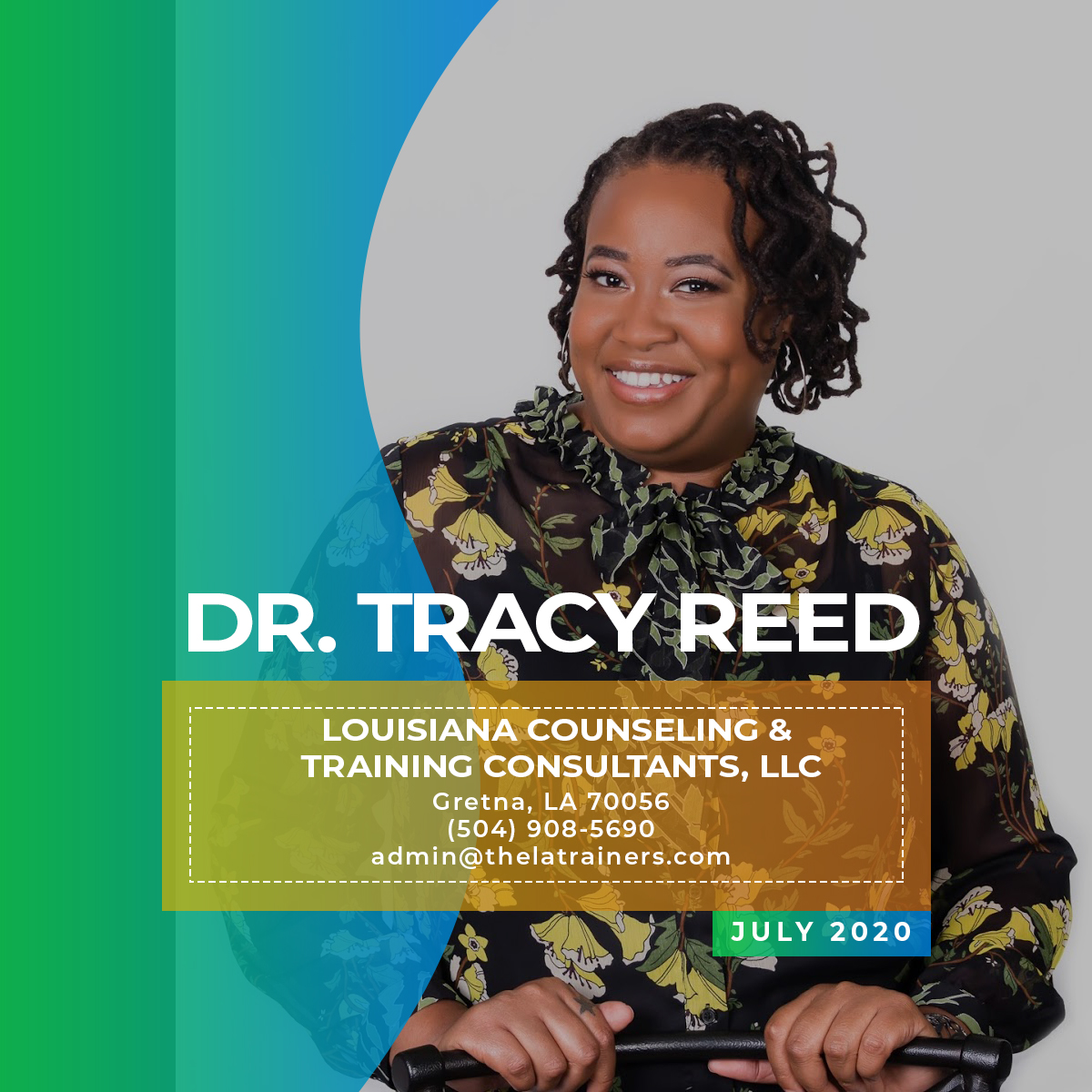 Tracy Reed, PhD., LPC.
Dr. Tracy L. Reed, Ph.D., is a Licensed Professional Counselor (LPC) and a former Licensed Addictions Counselor (LAC) from Thibodaux, Louisiana.
Dr. Reed graduated from Fisk University, an HBCU in Tennessee, in 2002. She then returned home and earned a master's degree in Psychological Counseling from Nicholls State University in 2004.
Additionally, Dr. Reed obtained a Ph.D. in Higher Education Leadership and Research with a specialization in Student Affairs Administration from LSU in 2015. She currently owns and operates Life Keys Wellness & Consulting Services, LLC, a private mental health counseling practice in Thibodaux, LA, and Louisiana Counseling and Training Consultants, LLC, a group mental health counseling practice in the greater New Orleans area.
Dr. Reed is passionate about helping clients identify personal struggles and work on improving their daily functioning and living their best lives. She has over 20 years of counseling experience assisting at-risk youth, college students, and adults requiring behavioral health support.
Additionally, Dr. Reed has extensive experience counseling justice-involved individuals, including those mandated to counseling by the courts and inmates incarcerated in Nashville, TN, Houma, LA, Jersey City, NJ, and Chicago, IL.
Dr. Tracy's compassionate, genuine, and direct counseling style has helped countless numbers of individuals reach their personal goals and thrive from within despite challenging circumstances.
Dr. Tracy is currently accepting new clients and available for video counseling sessions for residents in Louisiana. You can reach Dr. Reed for services at:
Louisiana Counseling & Training Consultants, LLC
Gretna, LA 70056
(504) 908-5690
admin@thelatrainers.com