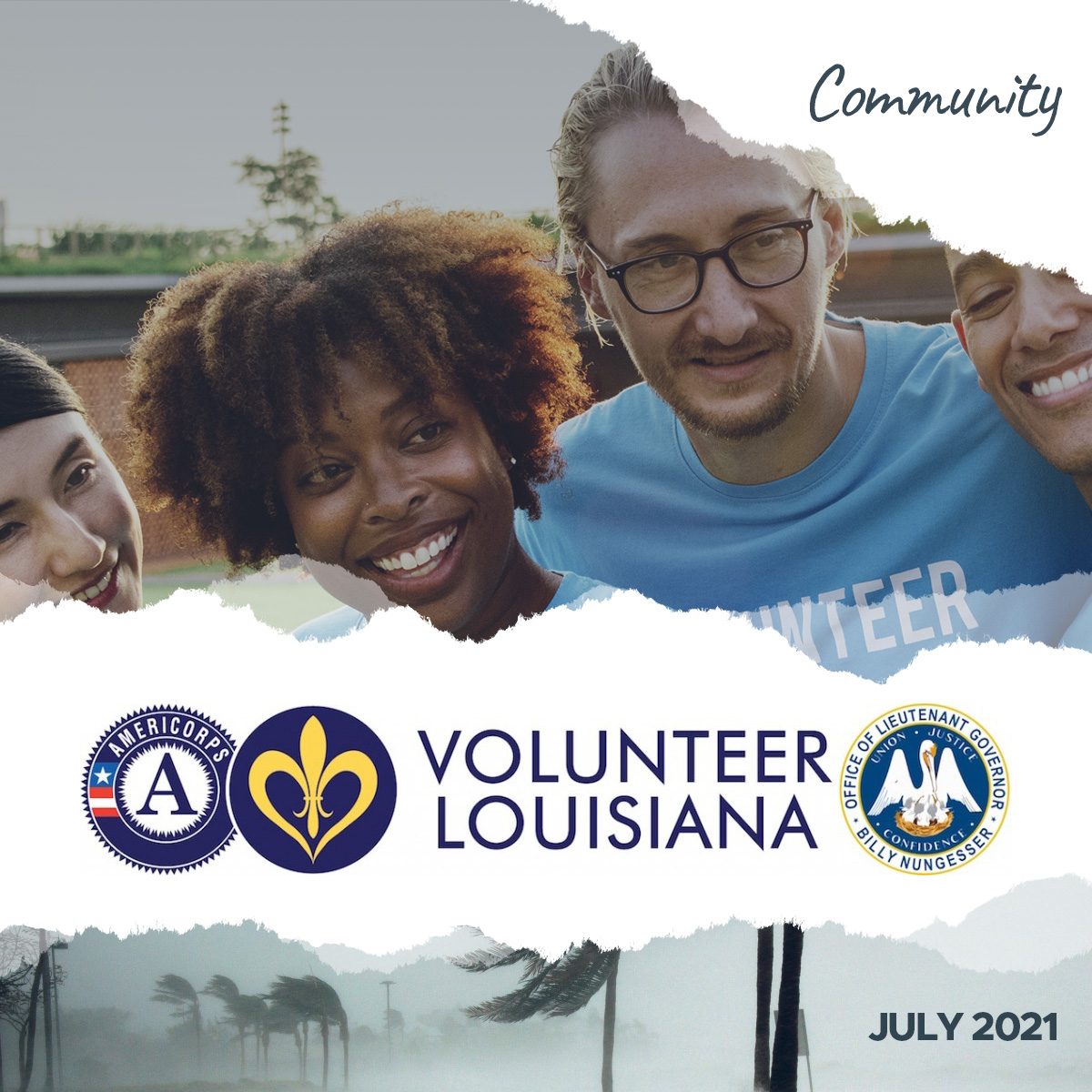 VOLUNTEER LOUISIANA
Disaster Recovery Team
VOLUNTEER LOUISIANA
Hurricane Disaster Recovery Team
Guess what? It's hurricane season again! Click on the link below to sign up for Volunteer Louisiana's Disaster Recovery team.
https://volunteerlouisiana.galaxydigital.com  
Volunteer Louisiana welcomes all who are willing to assist during the time of need after a hurricane disaster. We encourage your Agency/Group/Organization to register on our site to enter volunteer needs and events that are taking place to provide disaster response and recovery services. We also ask that volunteers register so you can connect with the needs and circumstances you're willing to assist.
The devastation and destruction of the 2020 Hurricane season followed by record flooding events in 2021 resulted in disaster declarations for multiple Louisiana parishes. Many individuals and families remain temporarily sheltered while communities and homes are being repaired and rebuilt. Your services and volunteerism are greatly appreciated, and your generosity during this time is critical to rebuilding so many lives. 
(Original text from: https://volunteerlouisiana.galaxydigital.com/need/?s=1&need_init_id=3524)