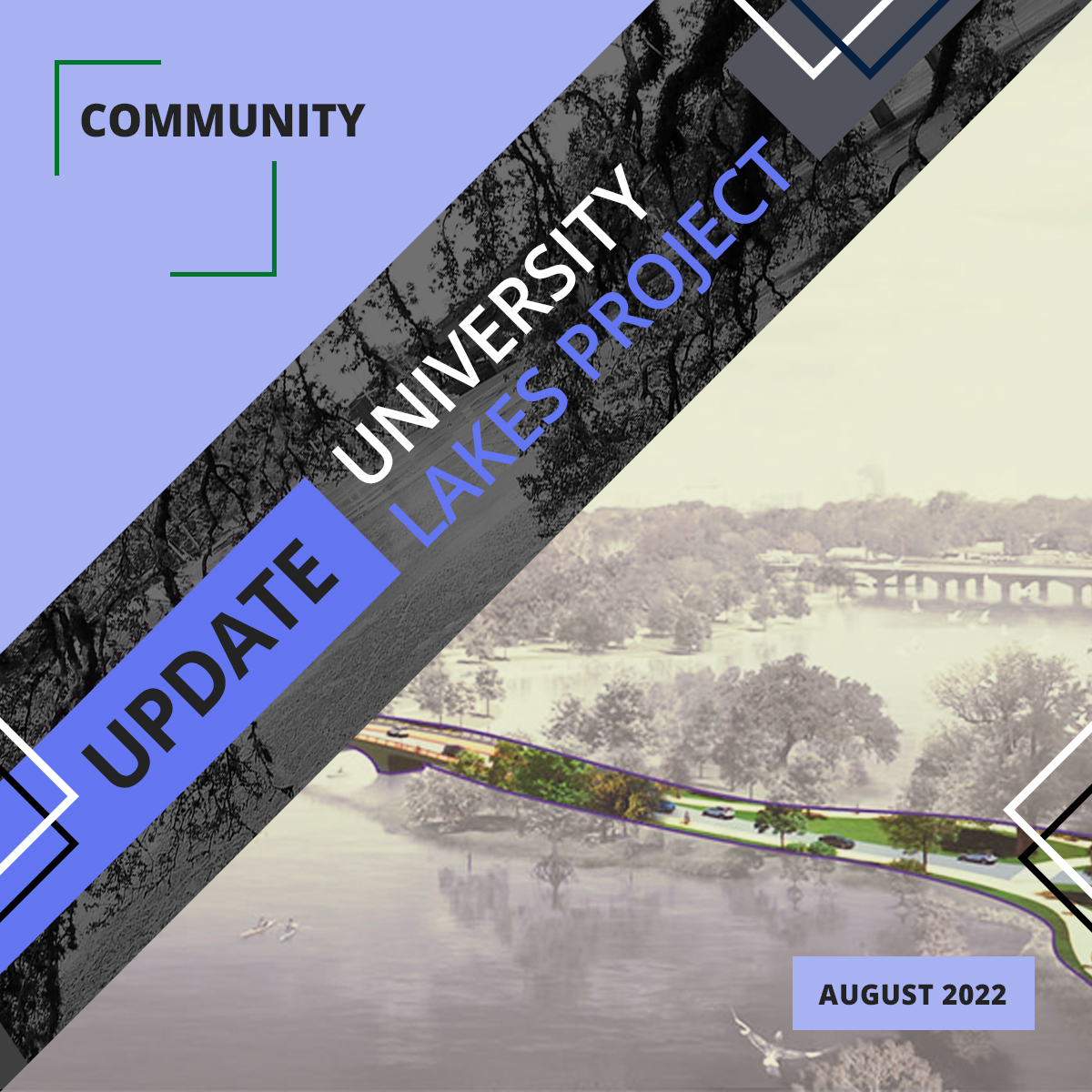 University
Lakes
Project
Update



University Lakes Project
Update
This summer, phase one of the University Lakes Project began in Baton Rouge. Phase one construction includes test dredging of five of the six lakes to identify which dredging process will be best moving forward. Additionally, phase one will include improvements to pedestrian and cyclist paths and other recreational amenities.
This project has four primary goals:
Deepen the lakes to provide a more sustainable aquatic system
Provide increased flood protection for upstream and downstream communities
Enhance environmental performance to improve natural habitats
Improve and diversify recreational uses while improving safety for walkers, runners, and bicyclists
Learn more by visiting www.universitylakesproject.org.
Photo is a conceptual image depicting the recreational focus for phase one, courtesy of the University Lakes Project website.