Slime
Recipe by West Baton Rouge
Pre-K Teacher, Kacy Patin
Ingredients:
Bowl
Stirring spoon 
6oz of white Elmers glue
½ Teaspoon of baking soda
1 ½ Tablespoons of contact lens solution
Optional:
2 TBSP Water
Food coloring
Glitter
Method:
Measure and pour 6 oz of glue in a bowl
Add ½ teaspoon of baking soda and stir
Add 1 ½ tablespoons of contact lens solution and stir in. This solution is the magic ingredient that makes the ingredients form into slime! 
The slime will be formed here! For extra elasticity, a pop of color and shimmer, continue to the optional steps. 
**Optional steps:
Add 2 tablespoons of water and stir. This will help with elasticity. 
Choose your slime color and add food coloring to create the colored slime. Stir it in! 
You can add glitter for a nice shimmer
You may need to add a dash more of contact lens solution to help the slime not stick to your hands if it is sticky
LASTLY, PLAY with and ENJOY the slime 🙂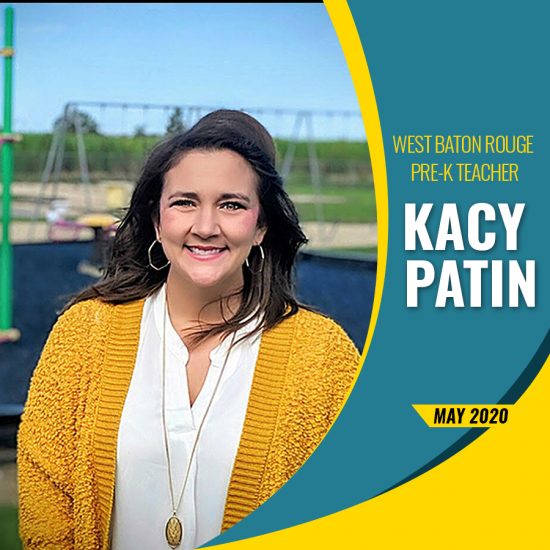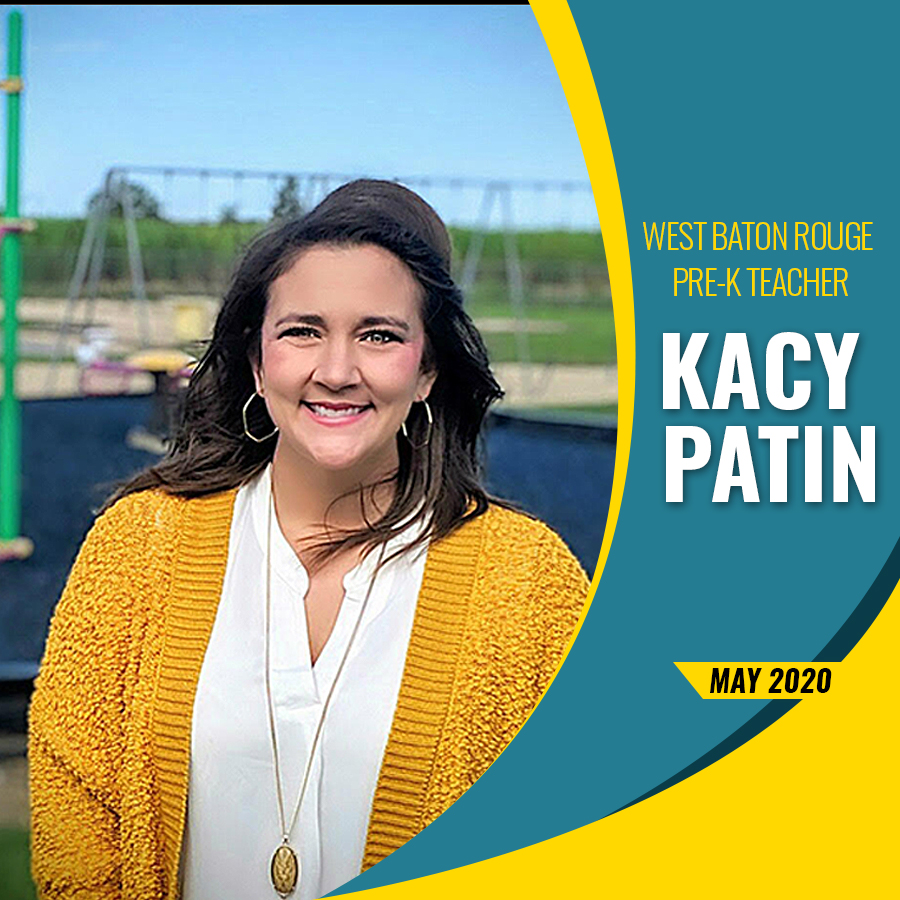 Kacy Patin
Kacy has taught Pre-Kindergarten in West Baton Rouge parish schools for the 12 years she has been an educator. She currently teaches at Caneview K-8 in Port Allen, Louisiana. Early childhood is her passion because she loves the youngest of learners! She feels this position is so important in education because she is tasked with laying the foundation for little ones and inspires a love of learning early on! 
She shares her knowledge of early learning and technology integration through presenting at conferences such as LACUE (Louisiana Association of Computer Using Educators) and moderating twitter chats and presenting on webinars for other teachers as professional development. 
A two time recipient of school teacher of the year, WBR parish teacher of the year, local television station and newspaper features are just some of the recognitions she has received for her teaching expertise. She currently advocates for the teaching profession and for children through STAND For Children LEAD fellowship and serving as a Louisiana Teacher Leader. 
Kacy's mission is to educate and inspire all students to reach their fullest potential in all areas of development and increase their love of learning through hands-on, engaging, meaningful and challenging classroom instruction.
She adores country living in Jarreau, Louisiana with her loving husband and two amazing children.