ANTI-HUMAN TRAFFICKING
Gingerbread House
Children's Advocacy Center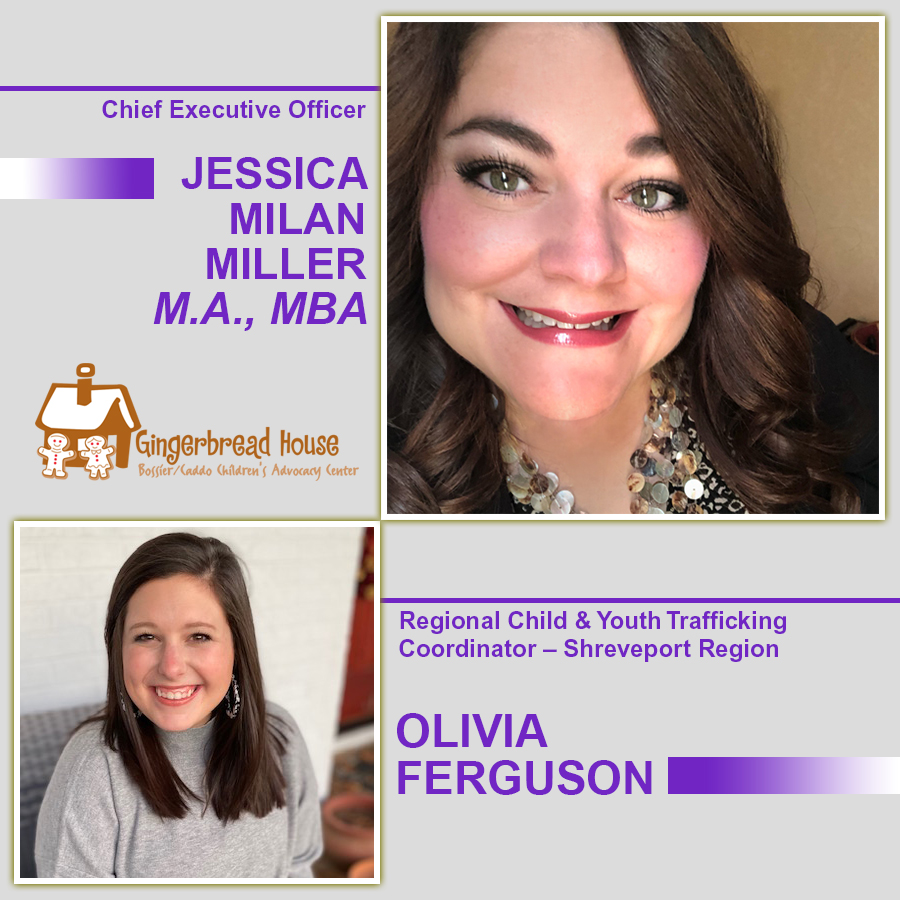 The world has changed.
Our mission has not.



The Gingerbread House Children's Advocacy Center has been serving child victims of sexual abuse, physical abuse, and child sex trafficking for over 20 years.  COVID-19 has brought a new set of challenges in identifying victims who may be suffering in silence due to social distancing.  With new challenges come new opportunities to serve victims and the Gingerbread House has done just that.  Since mid-March, the Gingerbread House quickly adapted to Louisiana Governor John Bel Edwards' Stay at Home order of protection for the safety and well-being of fellow Louisianans by ensuring that new precautions were put in place so that critically needed services such as forensic interviews, multidisciplinary investigations,  advocacy, counseling, and other essential services could continue.  In turn, victims could receive services without interruption.  Temperature checking stations, masks, gloves, and serving only one victim at a time became the new normal.  The Gingerbread House's Emergency Protocol for Forensic Interviews, established in 2011, gave the blueprint to quickly and efficiently adapt to the changes brought on by the pandemic.  
Annually, over 850 children are served by the Gingerbread House, including approximately 50 at-risk and/or confirmed victims of child sex trafficking.  In the Fall of 2019, the Louisiana Child and Youth Trafficking Collaborative, became the first project of its kind to be launched in Louisiana.  The multi-year project administered by the Governor's Office and funded by the US Department of Justice is dedicated to improving outcomes for child and youth victims of sex and labor trafficking.  Through the Collaborative, the Gingerbread House became one of nine sites statewide to host Regional Child & Youth Trafficking Coordinators.  Olivia Ferguson, the Shreveport Region Coordinator, hit the ground running in January of this year.  She has helped identify victims in northwest Louisiana, coordinates efforts with local service providers, provides case management for identified victims, and is working to develop a 24-hour quick response protocol to ensure even in the middle of the COVID-19 pandemic, victims are receiving the services they so desperately need.  Perhaps this is best understood from the point of view of one of the recent trafficking victims served by the Collaborative, "Since I have had services from the Gingerbread House, my life has improved because instead of choices being made for me, they are being made with me."  The Gingerbread House has met challenges the only way they know how, head on, with faith in the collaboration they share with others who are just as dedicated to serving victims, and with a heartfelt desire to meet victims where they are in order to continue to Help the Hurt.