WOMEN'S HEALTH BLOG
November 2023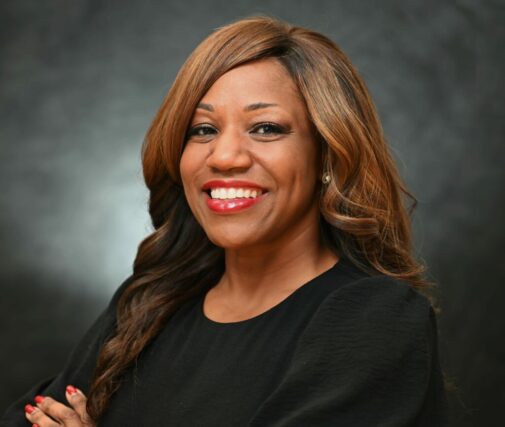 What Women Need to Know About Diabetes
Anita Jenine Dabon, APRN, FNP-C
Ms. Jenine Dabon is a native of Louisiana and a board-certified Family Nurse Practitioner. She received her bachelor of science degree in nursing from Hampton University in Hampton, VA. Ms. Dabon received a master of science degree in nursing from Louisiana State University Health Sciences Center in New Orleans in 2014. Ms. Dabon has served as Faculty in the Undergraduate Nursing Program at Louisiana State University Health Sciences Center and went on to work as an Advanced Practice Registered Nurse in Primary Care with a focus on Health and Wellness. She is a member of the American Academy of Nurse Practitioners. Ms. Dabon also holds professional memberships with the Louisiana Association of Nurse Practitioners and Sigma Theta Tau Honor Society. Ms. Dabon served for two years as the speaker chair for the Louisiana Association of Nurse Practitioner's annual conference. She has also been a guest speaker for the New Orleans Chapter of Links, Inc. for their yearly Obesity Day summit. Ms. Dabon also served as faculty for the Health Meets Food Conference. Currently,  Ms. Dabon is the Director of Day-to-Day operations for Tulane University's Living Well Primary Care and Wellness Clinic as well as the Tulane Living Well Occupational Health Clinic. She played an integral role in the development and execution of a premier program known as the Metabolic Care Program at Tulane University. Ms. Dabon has been with Tulane University since 2017 and has been essential in the growth and development of the clinics. In fact, in 2020, during theCOVID-19pandemic, she was given the opportunity to extend the Tulane Living Well Clinic presence into the Uptown area of New Orleans. The second location of Tulane Living Well Clinic opened at the Uptown Square location in August 2020.
Diabetes is a chronic health condition that impacts the body's ability to use food as energy. It is a condition that causes a high level of blood sugar (glucose) in the body. This can occur when the body is unable to produce insulin or is not able to use insulin properly. Insulin is a hormone that has the job of helping the glucose that is in food get into the body's cells and be used for energy. Glucose in high levels in the body over time leads to chronic inflammation which presents as diabetes.  Diabetes increases the risk for heart disease in women by an estimated four times, and women have poorer outcomes following a heart attack than their male counterparts. Women are also at higher risk for diabetes-related complications including kidney disease, eye complications, and depression.
There are three main types of diabetes. 
Type 1 diabetes: Type 1 diabetes impacts the body's immune system by attacking the actual cells that produce the insulin hormone. The immune system is also known as the body's defense system.  For this reason, people with Type 1 diabetes must take insulin daily.

 

Type 2 diabetes: This is considered the most common type of diabetes and can occur at any age. In type 2 diabetes, the body's ability to produce insulin is impaired. The body either is unable to produce insulin or the body cannot use insulin properly. The impairment causes a rise in blood sugar levels.

 

Gestational diabetes: This type of diabetes occurs when the body is not capable of producing adequate amounts of insulin during pregnancy. Unfortunately, this form of diabetes can cause health complications for the mother if not properly managed. According to the National Institute of Health (NIH), between 2-10% of all pregnant women are diagnosed with gestational diabetes on an annual basis. However, this form of diabetes tends to resolve after the baby is born but does present as a risk later in life for the development of type 2 diabetes.

 
The National Institute of Health (NIH) lists the following as risk factors for the development of diabetes: 
Overweight or obese

 

Are age 35 or older

 

Family history of diabetes

 

African America

n, American Indian, Asian American, Hispanic/Latino or Pacific Islander

 

Anyone who is not physically active or lives a lifestyle that does not involve much activity and has unhealthy eating habits

 

Prediabetes

 

Family history

of gestational diabetes

 
Prevention is key when it comes to diabetes.  Embracing a healthy lifestyle is the basis for managing and reducing the risk of diabetes. Regular physical activity, a balanced diet rich in fruits and vegetables, and maintaining a healthy weight are essential for women's health. Here are a few healthy eating resources to check out! https://www.diabetesfoodhub.org/ https://goldringcenter.tulane.edu/