WOMEN'S HEALTH BLOG
October 2021
The Fight of Our Lives
Written by
Dr. Monique Pierce Hamilton
As we adorn ourselves in the color pink during October to raise awareness of breast cancer and to honor the many friends and loved ones we have lost to this fight, one of the most important things that we can do is educate ourselves and commit to changing the narrative. While dealing with the increased stress of the pandemic, the everyday challenges of our busy lives, and the current state of our country, we tend to put ourselves and our health at the bottom of the list, if we even make the list at all. However, we must remember that being prepared and strengthened for every battle means maintaining the healthiest mental, emotional, and physical state as possible. To be prepared, we must also be very aware of who we are fighting against in the battle.
Breast cancer is the most common cancer diagnosis in women in the United States and currently accounts for the second most cancer deaths in women behind lung cancer. Although more than 260,000 breast cancer diagnoses are made each year in this country, the medical advances in this country have provided more treatment options for women affected by the disease. Risk factors for breast cancer can be divided into modifiable and nonmodifiable risk factors. Nonmodifiable risk factors include age, race, prior breast biopsy, early menarche, late menopause, number of children, breastfeeding history and family history of breast cancer, ovarian cancer, or other hereditary breast and ovarian syndrome-associated cancer and these genetic factors account for one in nine women affected by breast cancer. Modifiable risk factors included our diet, weight, physical activity and exercise, alcohol intake, and smoking. In the African American community, breast cancer disproportionately affects women at younger ages and higher rates of advanced disease. Routine imaging, understanding these factors, and what we can do to decrease the risk are imperative in the fight against this disease.  
Even though it is Breast Cancer Awareness month, we must never forget that heart disease is the leading cause of death in American women, making it our number one foe. Understanding the risk factors of heart disease and the signs and symptoms of cardiac conditions is imperative for all of us since most heart disease and stroke deaths are preventable.  The American Heart Association's signature women's initiative, Go Red for Women, is a comprehensive platform designed to increase women's heart health awareness and serve as a catalyst for change to improve women's lives globally. The initiatives also highlight the effects of stress and the lasting effects on our health and well-being, which we all should consider, especially during these times. The pandemic has highlighted health disparities among race, economic classes, and women. It is up to us to know the facts and educate ourselves about heart disease, breast cancer, and overall health.
It's no longer just about wearing pink or red. It's about committing ourselves and each other that we will fight from a place of victory. Our loved ones battling this disease now and those who have lost the fight would encourage us to take it seriously, put ourselves on the priority list and make the needed changes now. We cannot control all the outcomes, but we can focus on what we can control, like our diet, exercise, smoking and alcohol consumption, stress levels, and routine screenings. Even though we typically think that it is easier said than done, it's as simple as waking up one day and making a choice to commit; commit to a healthier version of yourself, commit to making yourself a priority and commit to continuing to fight the good fight. You are worth it!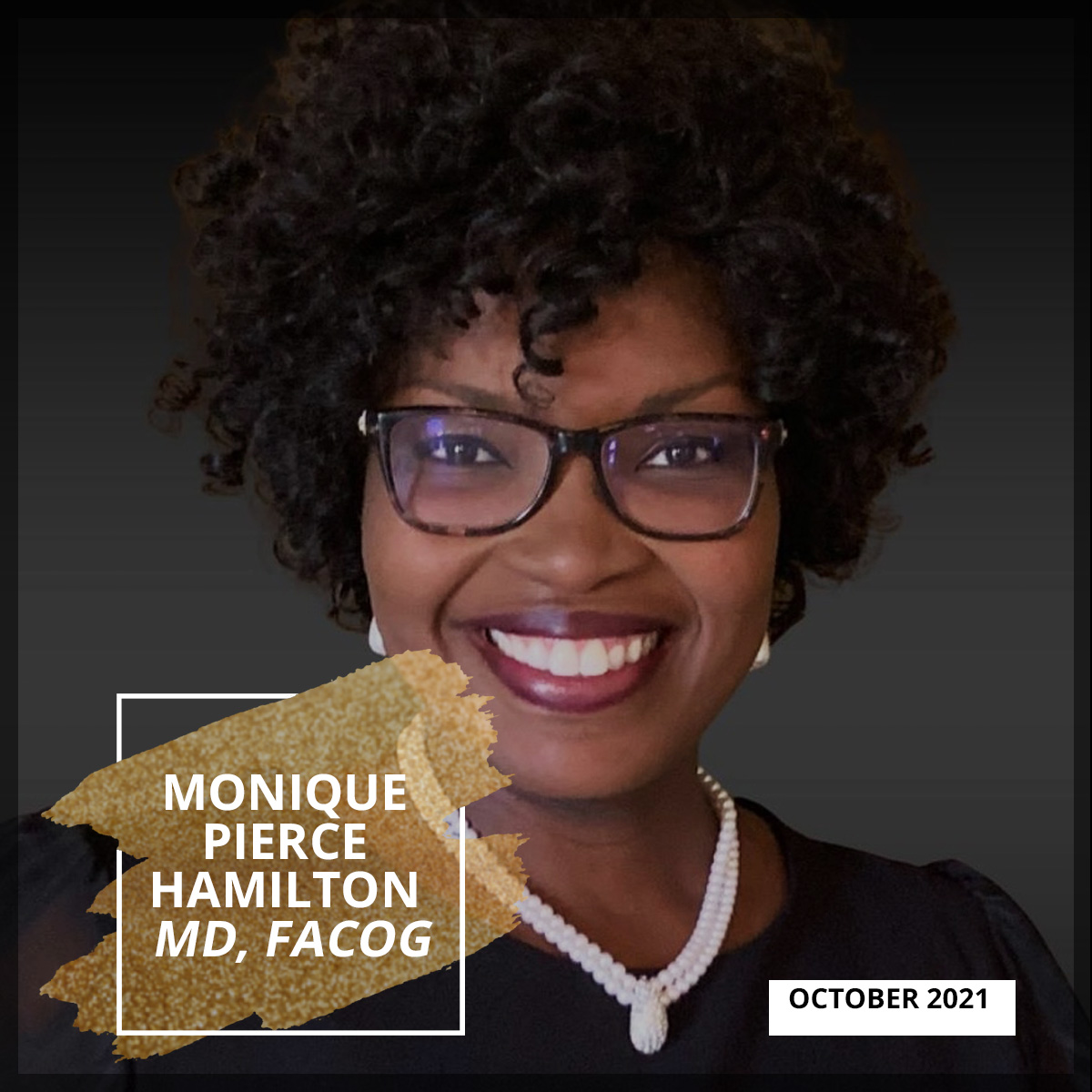 Dr. Monique Pierce Hamilton 
Monique Pierce Hamilton MD, FACOG is an established and highly skilled physician with over 20 years of experience in obstetrics and gynecology. She is well regarded in the Greater New Orleans community, earning numerous accolades for her quality and exceptional patient centered care at Ochsner Baptist Women's Pavilion in New Orleans, Louisiana. Her clinical interests consist of advanced laparoscopic procedures, such as total laparoscopic hysterectomies, laparoscopic adnexal surgery, hysteroscopic procedures, and office surgical procedures along with providing obstetric care to low, moderate, and high-risk patients as well as gynecology patients of all ages. She is a proud graduate of Xavier University of Louisiana; she earned her medical degree from LSU School of Medicine and completed her residency training at Ochsner Health System. Furthermore, she serves as the Physician Liaison for Community Education at Ochsner Baptist Hospital where she spearheads and collaborates education outreach programs with a sincere commitment to develop a well-prepared and informed workforce pipeline for health sciences positively impacting K-12 education outcomes. Dr. Hamilton is both very dedicated and passionate about education. She serves as an Associate Professor for Ochsner Health in New Orleans, Louisiana, Associate Professor for the Ochsner Clinical School/University of Queensland, Australia and she currently serves on the Board of Directors for St. Augustine High School.  Dr. Hamilton has served in several leadership positions both locally and nationally and her community service efforts are substantial in several of her service organizations. She enjoys event planning and spending quality time with her family and friends.