WOMEN'S HEALTH BLOG
March 2022
Running The Race
Written by Minqi Huang

My favorite winter activity used to be sipping on mulled wine and wrapping myself in a fuzzy blanket while browsing Netflix. But on January 16th of this year, I wrapped myself in tin foil in Baton Rouge instead, in the finish area of the Louisiana Half Marathon, after spending two hours and four minutes in 35-degree temperatures covering its 13.1 miles. I was shivering but overwhelmed with the joy of accomplishing a goal I would have once considered impossible.
My foray into running began in July 2020, inspired by my running partner (who was the third-place finisher in his age group for the Baton Rouge race.) Since then, running has become more than a leisure activity to me. I have applied the lessons from my running journey to my professional life as a clinical researcher and, in a larger sense, have integrated them into my approach to life.
My job involves talking to cancer patients about various research programs for which they are eligible. As a part of the cancer care team, it's my job to show my patients that I believe in the National Cancer Institute (NCI) guidelines and explain how they are supported by science. The NCI website recommends aerobic activity, such as running, to adults for reducing cancer risks. For example, the most physically active female can reduce her risk for breast cancer up to 21% compared to the least physically active group, even after menopause. In genitourinary cancer, data shows that leisure-time physical activities are linked to a more than 10% reduction in kidney cancer and bladder cancer risks. For prostate cancer survivors, the risk of death from prostate cancer can be reduced by 33% for physically active individuals.
The benefits of running go beyond the numbers. As one of my investigators often tells patients, "Cancer is a marathon, not a sprint." I have never fought cancer, but I have run marathon distances. My marathons are filled with moments of doubt, pain, and inconsistency, challenging my will. Similarly, cancer patients often respond to treatments inconsistently and can encounter difficulties presenting even more significant challenges. My ability to empathize with them in this regard makes for a stronger bond between my patients and me.
As cliche as it sounds, life itself is also a marathon. Our female hormones, for example, can exaggerate the consequences of a mistake at work or at home. The feeling of failure can be overwhelming over the long term and make you think quitting is easier, especially amidst the kind of mental health crises brought by the pandemic. When I encounter that temptation to quit something, I go for a run. It reminds me of how I transformed myself (slowly) from a relatively sedentary person to a marathon runner. Growing pains are inevitable, but the pain dulls as you recover, then you are mentally and physically prepared to speed up again. Finding a group of people with the same goals can be extremely helpful with this process; I think this is a good kind of peer pressure.
I have learned to value the support of a group of mentors and peers in helping me succeed. I've sought to surround myself with those who are eager to share knowledge, are gentle but firm in pointing out mistakes, are willing to both teach and listen, and are giving when recognition is deserved. For me, The 504th Run Crew in New Orleans has filled this role. Without this welcoming community, I would have struggled to make running a routine.
And in an obviously more serious setting, cancer poses enormous challenges to patients. These challenges can best be met with the help of a group of loving, supportive family members, friends, and organizations, as well as a medical team of world-class researchers and practitioners, such as the group of people I am so fortunate to work with at Tulane Cancer Center. As the oft-repeated African proverb tells us, "If you want to go far, go together."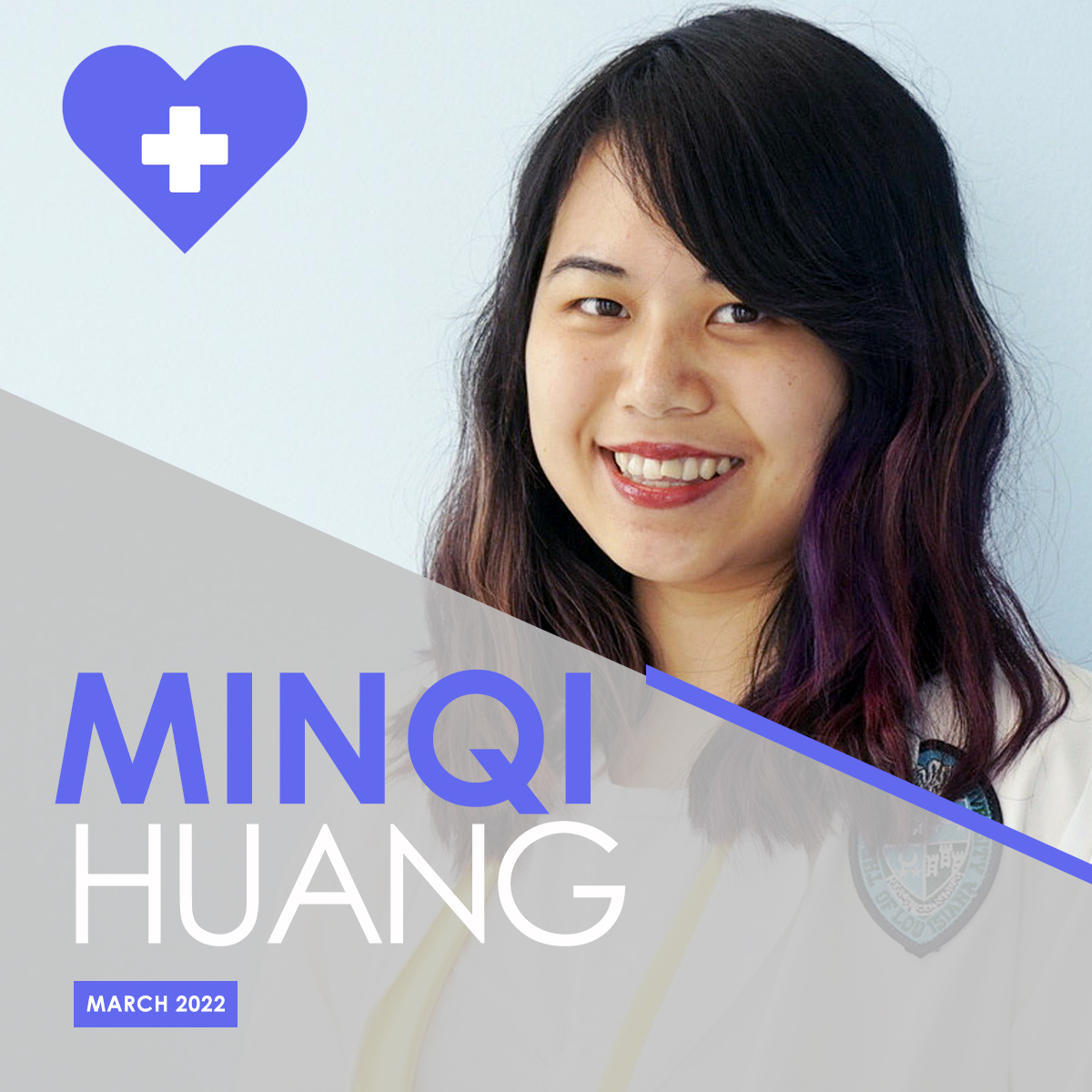 Minqi Huang
Maggie is originally from Guangxi, China. As a fearless adventurer, she came to the US at the age of 16 and graduated from Calvin Christian High School in Grandville, Michigan, then moved to Albany, New York, to complete her undergraduate degree in Human Biology. As a food enthusiast driven to discover all the great flavors the world offers, she came to New Orleans and attained a Masters in Medical Genetics from Tulane University. Prior to shifting her focus to medicine, she established and implemented an experiential program for a diverse student population at the University at Albany, developing and maintaining relationships with participants from 10 countries. Maggie is passionate about combining her genetics specialty and her interpersonal skills to help others become healthier. Outside of work, she is involved with a number of nonprofit organizations to raise public awareness about rare diseases.