WOMEN'S HEALTH BLOG
February 2020
Words from Kimiyo Harris Williams, MD
"Self-Love is Healthy Living."
I was in my sitting area—relaxed, reclined, and snuggled warmly in my crimson-and-cream velvety soft blanket on my ruby red, deep-seated leather chair; feet raised and resting on the matching red ottoman—when I began to reflect on a few realities and a lot of possibilities. Considering current truths of premature death, profound disease morbidity and perpetuated health disparities, I am compelled to assess my wellbeing. Contemplating how my health and healthcare affect my quality of life, I consciously evaluate my current state of being.
At first glance, it appears that I am "pretty" healthy.  I don't have any debilitating illnesses.  However, as I began to dig a little deeper, I discovered that I am not as healthy as I could be. Evaluating my medical and family history, my lifestyle habits and environment, I concluded that there are opportunities for improvement.  The first step in healthy living is to acknowledge a need for rectification. Coming to terms with reality can be challenging because it involves introspective thought and honesty.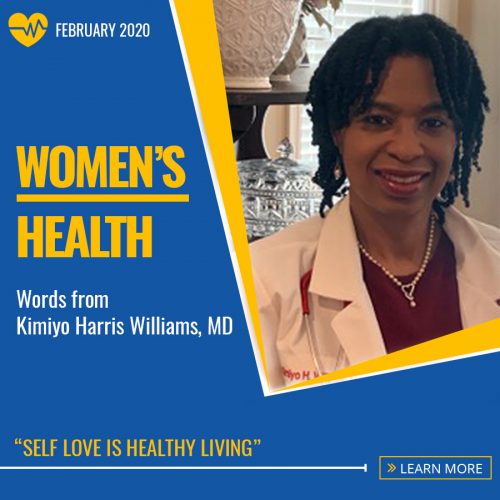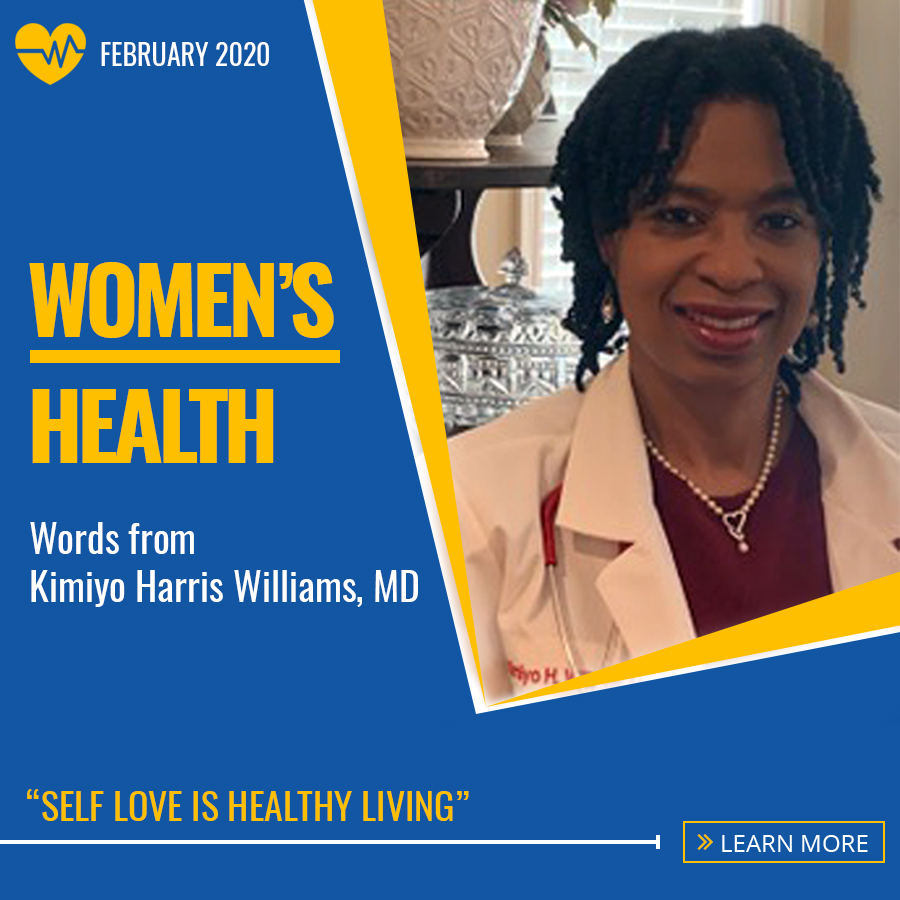 "Eat Clean, Exercise Regularly and Enjoy Long Life."
Living in this fast-pace world with information at our fingertips keeps us all very busy, especially moms, wives, and career women. Oftentimes, we are eating on the run or do not eating at all—neither of which are healthy.  To add fuel to the madness, we take on more projects than we have time to devote to them. This frequently leads us down the path of compromising our exercise time. Being true to oneself and taking ownership of unhealthy nutritional and lifestyle habits is an eye-opening realization. This epiphany can potentially put us on a journey to healthier living.  Moreover, recognizing how our medical and family history interacts with these habits to affect our overall health and healthcare outcomes is a monumental move towards better health.
After acknowledging my current state of health and the factors responsible, the next steps were to develop and then implement a realistic plan of improvement: small consistent steps towards a goal is a good start.  My next step started with a change in my diet.  After years of "dieting" off and on with the goal of weight loss, I decided to end the "dieting" and start a lifestyle change. Determined to love myself enough to make healthy dietary changes for life, I am eating more vegetables and fruit. Recommendations for healthy eating patterns, according to the US Department of Health and Human Services Dietary Guidelines for Americans (2015-2020), include eating a variety of vegetables, fruits, grains, fat-free or low-fat dairy products, and proteins including seafood, lean meats and poultry, eggs, legumes, nuts/seeds, and soy.  To learn more, visit https://health.gov/our-work/food-and-nutrition/2015-2020-dietary-guidelines/.
As my diet shifted to mostly plant-based, I begin to feel better and gain more energy.  Additionally, I was able to decrease my antihypertension medication.  However, this was not the only change that I needed to make to move towards "Healthy Living."
Acknowledging my lack of physical activity resulted in adding regular exercise in my daily schedule five days a week.  To be honest, I really enjoy exercising, but my days get busy and I "put it off until tomorrow."  Since acknowledging the truth as it relates to my physical activity, I am intentional about my exercise time.  I make it a high priority because the US Department of Health and Human Services reports that adults need at least 150 minutes of moderate intensity physical activity and should perform muscle-strengthening exercises on 2 or more days each week. Maintaining and preventing excessive weight gain are directly connected to regular physical activity. Additionally, regular physical activity has been shown to lower the risk of many chronic diseases.
Living Healthier lives is attainable with small intentional steps.  First, acknowledge your current health status. Secondly, develop a plan to a healthier life. Thirdly, implement the plan of action.  Lastly—and most importantly—regularly assess and reassess your status and progress. All of these lifestyle changes should be implemented per your physician's recommendations.  Schedule and attend regular physical exams with your physician. Schedule weekly and monthly "check-ins" with yourself regarding achieving your goals.  Be honest with yourself and make the necessary adjustments.  You only have one "you" so be the best "you" that you can be by eating healthy and exercising regularly. "Eat Clean, Exercise Regularly and Enjoy Long Life."