WOMEN'S HEALTH BLOG
April 2022
The Gift of Life: A Personal Testimony

Written by Patrice James Serino


January 2015, I heard the voice of the Holy Spirit, unlike ever before. A few months earlier in 2014, my dad tried to reach me, to no avail. Eventually, we connected; I sensed that he was concerned about me. He shared his concerns and wanted to know if I had been taking care of myself. Of course, at the time, I assured him that I was.   He didn't elaborate but wanted me to know that he didn't know what he would do if something happened to me. Hmmm, I thought!   After a slight pause, I continued with my routine, living life.    
Now let me get back to 2015, the start of a new journey. During the wee hours of the morning, a heavy feeling in my chest awakened me. I tossed and turned, trying to find a comfortable position; I knew something wasn't right. It was a strange feeling, but I continued to lie there in bed. It wasn't until I heard my son in his room coughing that I decided to get up from bed to check on his well-being. His coughing was so harsh that I asked him several times if he needed to go to the hospital for emergency care, but he declined the offer. Despite the feeling, I returned to my bedroom and made one more attempt to lie down. I could no longer ignore the heaviness in my chest. It was becoming very hard to breathe. Then, in silence, I heard the Holy Spirit speak to me so clearly. The voice said, "you better get up, take a shower, and get to the hospital." The voice repeated very firmly, one that I couldn't ignore. At that time, I felt the need to alert my husband and son; I told them that I needed medical attention and that it was urgent. Recalling my conversation with my father several weeks before that night, I felt an intense urgency to take action immediately.   
Within the next several hours, I was seen by a doctor in an acute care facility and told that I needed to get to a hospital emergency room STAT! My blood pressure reading was 278/170; needless to say, I was admitted to the hospital immediately. I couldn't believe what I was hearing. I began to show signs of distress when an Orderly sensed my emotional state and advised me not to worry. The Orderly said to me, "you're going to be alright. God's got you. You made it to the hospital." I was under observation and treated by a team of doctors. I recall hearing the doctors state that they had never seen anyone with a blood pressure reading so high that they had not stroked out or died.
I then knew, "The Lord himself goes before you and will be with you; he will never leave you nor forsake you. Do not be afraid; do not be discouraged." Deuteronomy 31:8
I was diagnosed with hypertension, congestive heart failure, and chronic kidney disease. Little did I know that hypertension and diabetes are the leading causes of chronic kidney disease. I needed dialysis to sustain my life until I could receive a kidney transplant. I received information that in Louisiana, with an O+ blood type, it could take anywhere from 6 to 8 years to receive a kidney transplant. That proved accurate, and my first call was on July 5, 2021, year 6. The calls started to come more frequently between July 5, 2021, and February 2022. Unfortunately, none of the calls lead to a match for me. However, I received "the call," "the one," on February 26, 2022, which ultimately led to me becoming the recipient of a kidney transplant on February 27, 2022. My life has been renewed in year 7, the year of completeness.
I did my part in the "DASH" between 2015 and 2022. I trained and survived COVID-19 complicated with double pneumonia in 2020 and two years of dialysis from 2020 to 2022. My new kidney is my gift of life. Organ donation has been the ultimate gift. I am thankful. To learn more about organ donation, visit https://www.lopa.org
Trusting and believing in God, knowing that he had gone before me, I knew that the VICTORY was mine.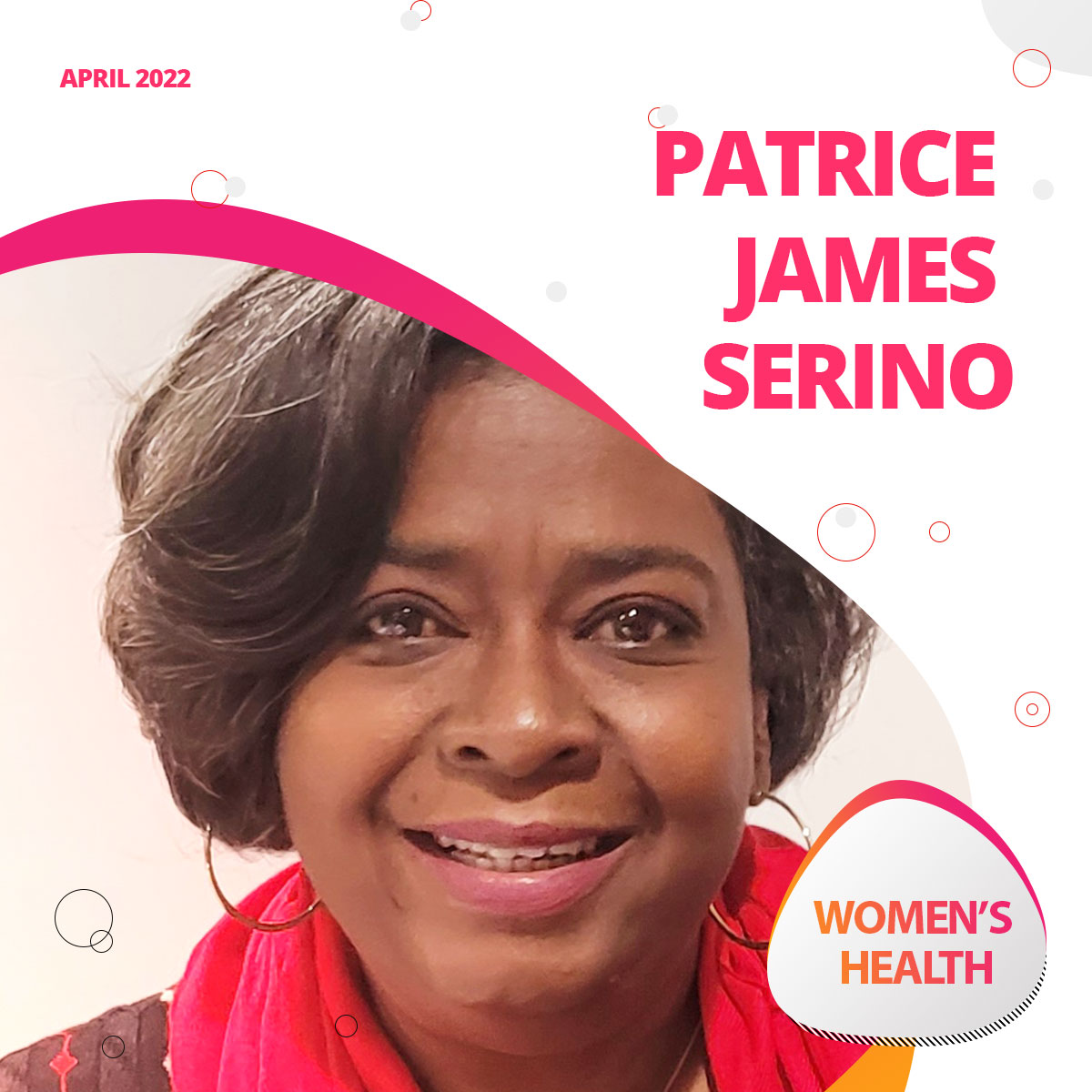 Patrice James Serino
Mrs. Patrice James Serino is a 56-year-old native of New Orleans, LA. She is a wife of 32 years and mother of one son. She has been a licensed Real Estate Agent in the State of Louisiana since 1995 and established Serino Realty Group, LLC in 2005. As the Broker/Owner of Serino Realty Group, LLC, she has helped people from all walks of life in their home ownership or real estate investment journey. Mrs. Serino is committed to the needs of her family, clients, and close friends. She is always willing to aid in any way possible. She can be reached at serinorealtygrp@bellsouth.net.
"To whom much is given, much is required." Luke 12:48