Teach MAM (Music, Arts, Movement) is one of my initiatives to encourage schools to incorporate music, arts and physical education courses in their daily curriculum.  Studies prove that all three help develop the whole child and lead to success both in the classroom and in life.
Success Prep Program
Thurgood Marshall School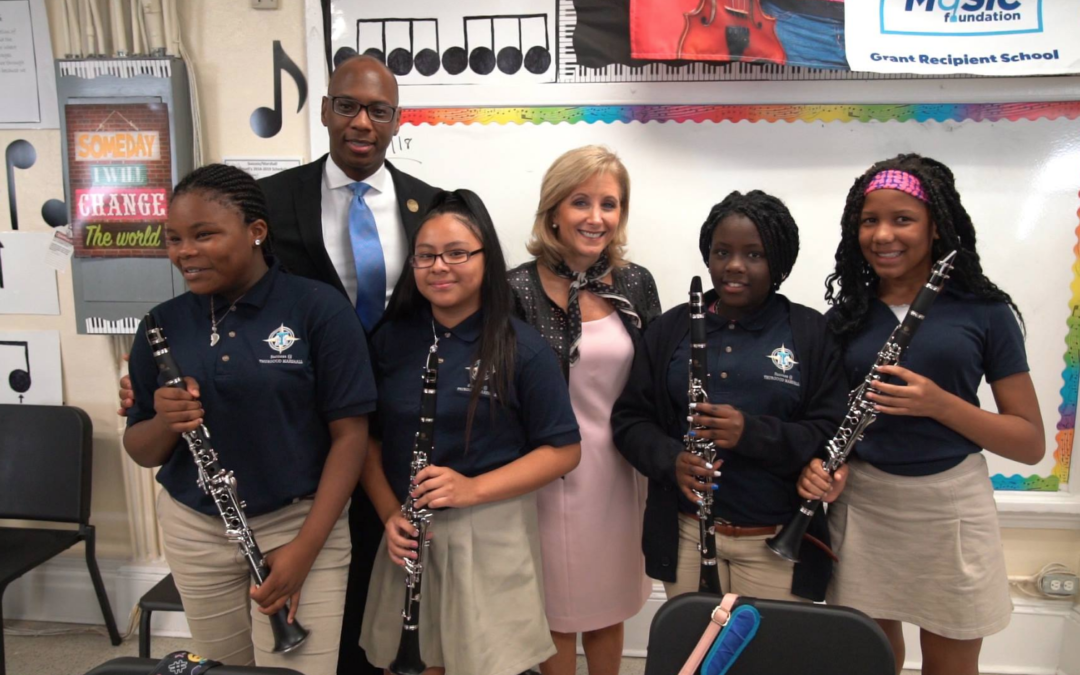 As a former music teacher, the First Lady understands the value music and arts education. Earlier this year, she had the pleasure of visiting Success Prep at Thurgood Marshall in New Orleans to celebrate the donation of new musical instruments for the students donated by VH1 Save the Music. Thurgood Marshall was honored to have been chosen as a recipient of this generous grant and has done an excellent job of implementing music classes in the students' daily curriculum. All of the students, faculty, staff and administrators send thanks to Mrs. Edwards for using her platform and Teach MAM (Music, Arts and Movement) initiative for advocating for arts and physical education in every school in Louisiana.
You can learn more about the First Lady's visit to Thurgood Marshall as well as VH1 Save the Music's initiatives in Louisiana here:
https://www.vh1savethemusic.org/blog/first-lady-of-louisiana-helps-stm-celebrate-core-band-grant-in-new-orleans/