Teach MAM: An Exciting Partnership to Strengthen Arts Education Across Louisiana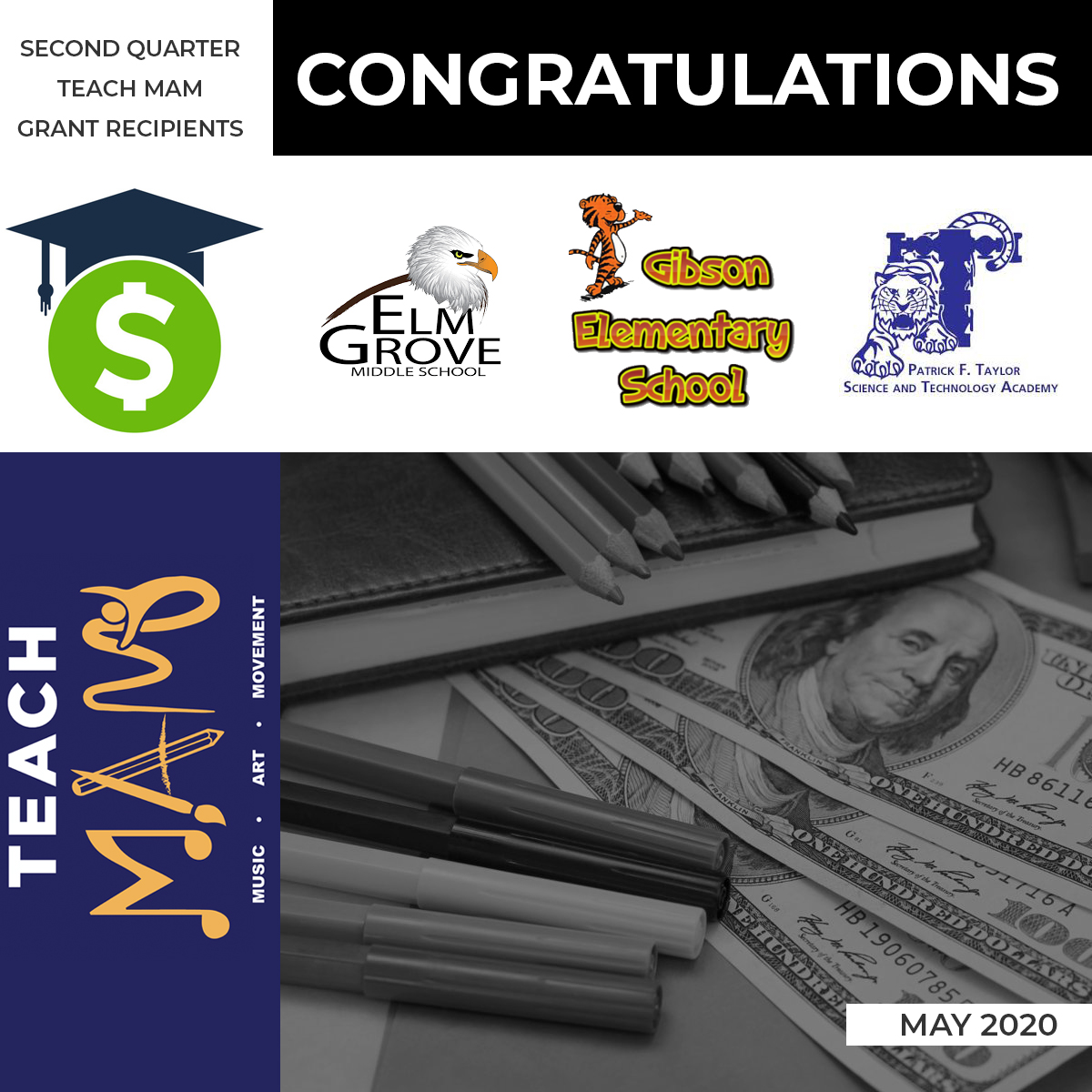 CONGRATULATIONS!
Congratulations to our second quarter Teach MAM grant recipients!

Elm Grove Middle School – Bossier Parish
Erica Barnett
Erica intends to use the funds to purchase books, art supplies and equipment for her special needs students.
Gibson Elementary School – Terrebonne Parish
Pam Labat
The funds from this grant will be used to purchase P.E. equipment for her class.
Patrick F. Taylor Science and Technology Academy – Jefferson Parish
Elizabeth Faucheux
Ms. Faucheux will use her grant funds to purchase art supplies.
Congratulations to our winners! You can apply all year at this link:
https://louisianafirstfoundation.com/teach-mam-micro-grant-application/