Teach MAM: An Exciting Partnership to Strengthen Arts Education Across Louisiana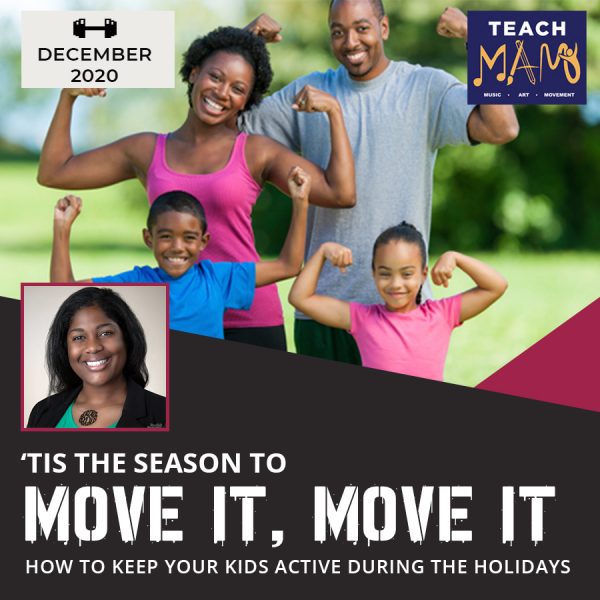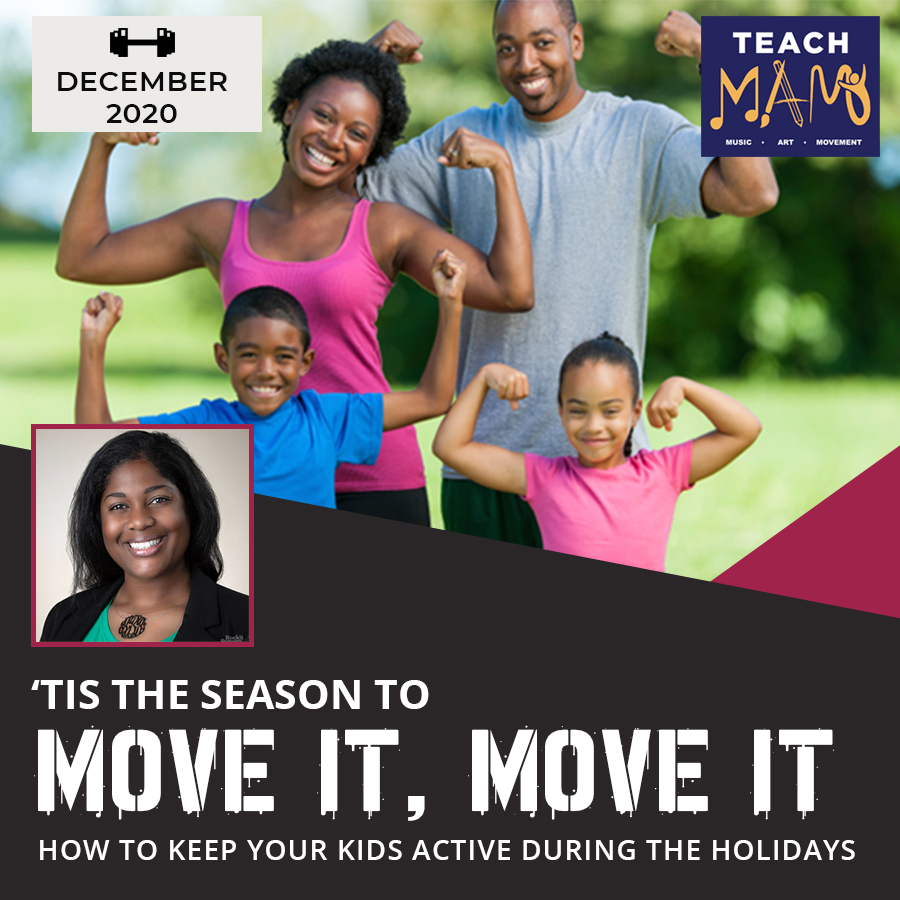 "Tis' the Season to Move it, Move it…
How to Keep your Kids Active During the Holidays"
As the holiday season approaches, it is very important to keep children active and physical.  During this time, students are out of school and sometimes lack a structured schedule. This can lead to decreased physical activity. It is easy for children to slip into a relaxed mode, considering all the obstacles they can be faced with during the busy season. Video games, playing on the IPad, and watching television can easily become their norm for unoccupied time. The good news is, being physically active can be just as easy and exciting. This holiday season; take the time to get moving and physically active with your child.
Below are several ways to get physically active and exercise during the holiday season as well as have fun with your child:
Play your favorite music and dance around the house together. 
Go for a family walk around the neighborhood.
Do some yard work together. Rake leaves, push mow the grass, etc.
Turn cooking time into a mini workout.  Exercise while the pie or cake is baking.
Incorporate exercises in daily household chores. Do squats while you fold the clothes, toe touches while you put away the dishes, etc.
Play hide and seek outside or inside the house.
Go to the park.
Complete an exercise video together from YouTube.
Play interactive video games together like Wii sport fitness, Wii bowling, etc.
Go for a family bike ride.
By participating in any of the activities listed above, not only will your children benefit from the physical activity, they will also gain quality time with you.  
These activities also benefit parents and/or caretakers. Here are some of the benefits of exercise:
boost your immune system.
prevent holiday weight gain.
reduce stress and anxiety
improve sleep.
With so much going on these days with COVID19, multiple hurricanes, and general life stress, it feels good to know that exercising and being physically active with your child can bring so much joy and happiness. 
Check out these websites to help you "Get Moving":
https://www.youtube.com/watch?v=5if4cjO5nxo
ttps://www.youtube.com/watch?v=CxgD9P-kMjE
https://www.youtube.com/watch?v=0TYbKC4vumg
https://www.youtube.com/watch?v=vxGliB1WkZA