Teach MAM: An Exciting Partnership to Strengthen Arts Education Across Louisiana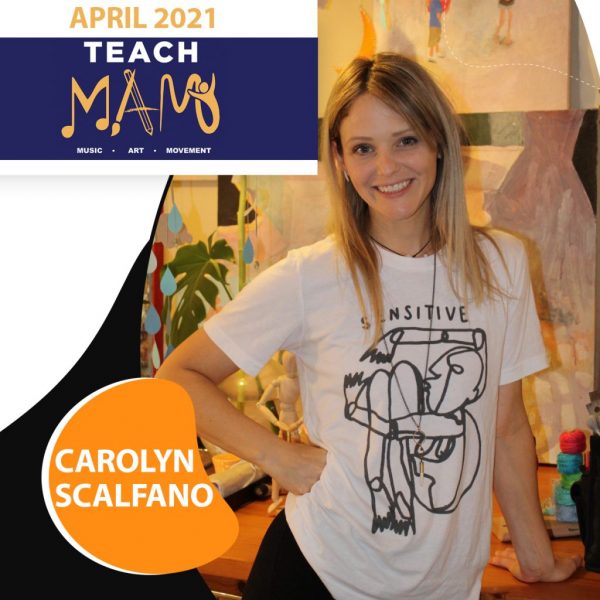 Taking Time to Make A Difference
As educators, we often find ourselves interlaced in the lives of young individuals in unexpected ways.  Have you ever received a random email from a former or current student just telling you how much they miss you?  Or what about being requested on your social media accounts by your students?  The point is, we will never honestly know the impact that we make on every child that we meet.  
Your students may not receive undivided attention at home, and you may be the only person who shows them kindness, acceptance, and compassionate guidance. When a student arrives at your school, it is your turn to take over and teach–not only core curriculum–but valuable lessons about life: what to do when someone makes you angry, which language is appropriate to use in certain situations, and most importantly, what types of actions are unacceptable no matter where you are or who you are with at that moment.  
I had a young man in my RTI group last year. We met every morning to tend the garden and work on special art projects around the school; our group became an extremely close-knit family.  When this student missed two weeks of school, we noticed his absence every day and even reached out to his family to check-in but could not reach anyone.  When he returned to school after Christmas, our faculty was concerned about his physical well-being. He was unable to participate in activities and seemed to be in pain all the time.  
I spoke with the student and asked him if there was anything I could do to help or was something was going on.  Boy, did he have stories! There was a finely crafted excuse to cover every single question I asked.  He swore everything was fine, but my instincts told me otherwise.  
Everyone in our school—even the cafeteria manager–got involved, and we were able to get to the truth finally – everything was NOT "fine."  This student spent five days in the hospital recovering from multiple broken bones and a plethora of other injuries due to domestic violence and neglect in his home. When he left the hospital, I was lucky enough to take him in for a few months while he recovered, and we made plans to place him with other family members.  
This student and many of my others still reach out to me, and I will always make time for them.  You never know what someone is going through, and you never know how far a small gesture of kindness can go. Let them know they matter to you. Listen to their stories. Tell them they are missed and always, always, always bug them about keeping their grades up! Consider reaching out to students who may be struggling. You never know how far that small act could go.