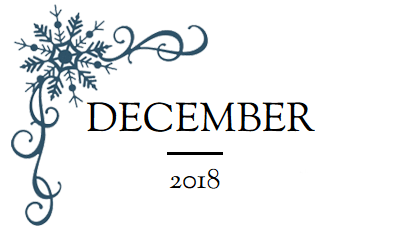 A word from the First Lady of Louisiana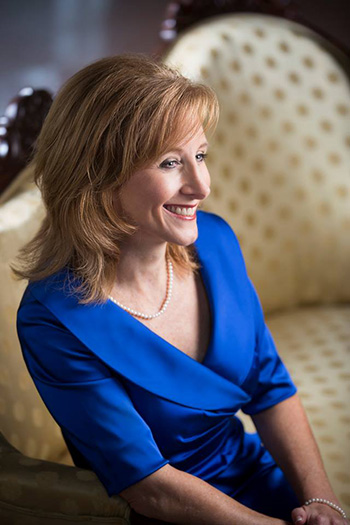 Happy December to All:
Thanks to so many of you who reached out to me in the kick off of my "Loving Louisiana Blog".  It is such an honor to be our state's First Lady, but it's even more special to have so many wonderful friends around this beautiful state.
This past week John Bel and I were invited to the funeral of former President George H.W. Bush. Unfortunately, we were unable to attend because of the commitments and duties here in Louisiana.
Reflecting on the many wonderful memories of his life and the legacy he leaves behind, one of the more poignant moments during his funeral was when former Sen. Bob Dole, a compatriot in war, peace and political struggles, steadied himself out of his wheelchair and saluted his old friend and one-time rival. It was a farewell salute of respect to a man who lived his life in service of others.
The eulogy by his son, former President George W. Bush, was another touching moment. He spoke about how his father taught his sons to be good husbands and fathers, how his father loved holding his mother's hand, and how his father supported his children unconditionally.  George W. Bush proudly proclaimed his dad as "the brightest of a thousand points of light."
George H.W. Bush's life was an example of optimism, generosity, humility and also of life-long commitment to family and service to country.  We should all strive to emulate him.  He worked constructively with Presidents Carter, Clinton and Obama showing us that bipartisanship and love of country came first.
President George H.W. Bush and First Lady Barbara Bush exuded class, humor and loyalty.  Both are examples of true public servants leading with a servant's heart. We are a better country because of them, and I celebrate their lives and give thanks that God blessed us with them.
As we move into the season of Christmas, let's remember those in our communities who need extra support. This is the season of giving and there are many who need our help, which is why we started the tradition two years ago of collecting donations to help worthwhile causes. In the past, we focused our efforts on helping survivors of the 2016 floods, supporting our foster children and parents.  This year we are collecting gift cards to help provide basic necessities for victims of human trafficking.  It's a serious issue for our country and state, which is why John Bel and I are committed to doing what we can to help victims and eradicating this form of modern-day slavery.  We're grateful for everyone who joined us in starting off this holiday season by extending a helping hand.
Each year I choose a theme to decorate the Mansion. Our first year, we celebrated the state's French heritage and last year, we spotlighted our Spanish heritage.  This year, we're highlighting New Orleans in celebration of its 300th  anniversary.  I have a wonderful team of volunteers who do an outstanding job each year of making the mansion beautiful, and we truly enjoy being able to share it with others.
We kicked off our Christmas Celebration with a Prayer Breakfast here at the Mansion. The following day we had a musical performance by the Kids' Orchestra of Baton Rouge. It is the state's largest after school music program for K-5th grade students with nearly 800 students enrolled from across East Baton Rouge Parish.  We also had a wonderful visit from Santa Claus and Mrs. Claus who heard the wishes of many children. We ended the evening outside with the lighting of the Christmas tree and singing Christmas carols.
Recently, we held the annual Evening at the Mansion celebration with the incredible New Orleans jazz musician John Boutte and the John Boutte Trio. The event helped raise funds for the Mansion Preservation Foundation which maintains and preserves the beauty and history of the mansion.  It was an unforgettable evening of great music and food with a delectable dinner provided by Chef Tory McPhail, executive chef of the legendary Commander's Palace. You can watch a broadcast of the event on Louisiana Public Broadcasting (LPB) on December 25 at 9:30 p.m. and again on December 28 at 8:30 p.m. We greatly appreciate LPB's partnership in recording these celebrations and sharing them statewide. 
When it comes to decorations, the mansion doesn't disappoint. There are seven beautifully decorated Christmas trees inside the Mansion and three outside, all of them filled with hundreds of ornaments and lights. In keeping with the New Orleans Tricentennial, many of the ornaments adorning the trees include jazz musicians, St. Louis Cathedral and the fleur-de-lis that were hand-painted by art students from around the state.  We have several nativity scenes, a Menorah, an Advent wreath and large nutcrackers.
Outside, the Louisiana black bear, brown pelican and a Menorah have been added to the display on Capitol Lake- joining Cajun Santa and the eight alligators pulling his sleigh, candy canes and other festive displays.  Take some time to drive around the Capitol Lake to view the new additions.
You all are invited to visit the State Capitol's Memorial Hall to view the Christmas decorations organized by the Governor's Office.  The following state agencies decorated eight Louisiana-grown 12 ft. Blue Spruce Christmas trees: the Louisiana Department of Agriculture and Forestry (donated all of the trees),  Division of Administration, Department of Revenue, Louisiana Economic Development, Department of Corrections, Office of Juvenile Justice and Department of Children and Family Services.   
May the Christmas spirit live within your hearts throughout the 2019.  Merry Christmas and happy New Year!
God Bless,

Take a tour of the holiday
decorations at the Mansion!
300th Anniversary
of New Orleans
The 300th Anniversary of New Orleans marked not only where New Orleans has been, but also helped set the course for where we are going. The city is working on becoming safer, improving schools and strengthening our economy—but we still have work to do in building a bridge to the next 300 years. We are building a new airport, redeveloping our storied riverfront, and creating a 21st-century medical corridor. These efforts, among many others, are creating a pathway to prosperity for all the citizens of New Orleans and securing for the future a NEW New Orleans—where everyone individually does well and, as a result, we as a community do well.
To celebrate 300 years of rich history, diversity, cultural traditions and resilience, the City of New Orleans hosted special events, concerts, fireworks and  a visit by the Royal Household of the Kingdom of Spain whom the Governor and First Lady of Louisiana greeted. For the past 300 years, this port city has received people from around the world seeking new lives and prospects. The French influence is prominent from the founding of the City in 1718 until the present day.   There is also a strong Spanish cultural inheritance due to Spanish rule of the city in the 18th century.  Throughout the entire history of the city, African- Americans have influenced the culture and economy of New Orleans.  Additionally, immigrants have come from Ireland, Italy, Germany, Greece, Vietnam and many more nations.  Within New Orleans, Native American, Cajun and Creole peoples have had a profound impact on our culture.   Today, we owe many of our celebrations to this diverse heritage including Mardi Gras, the 135 yearly festivals including more than 35 Second Line parades.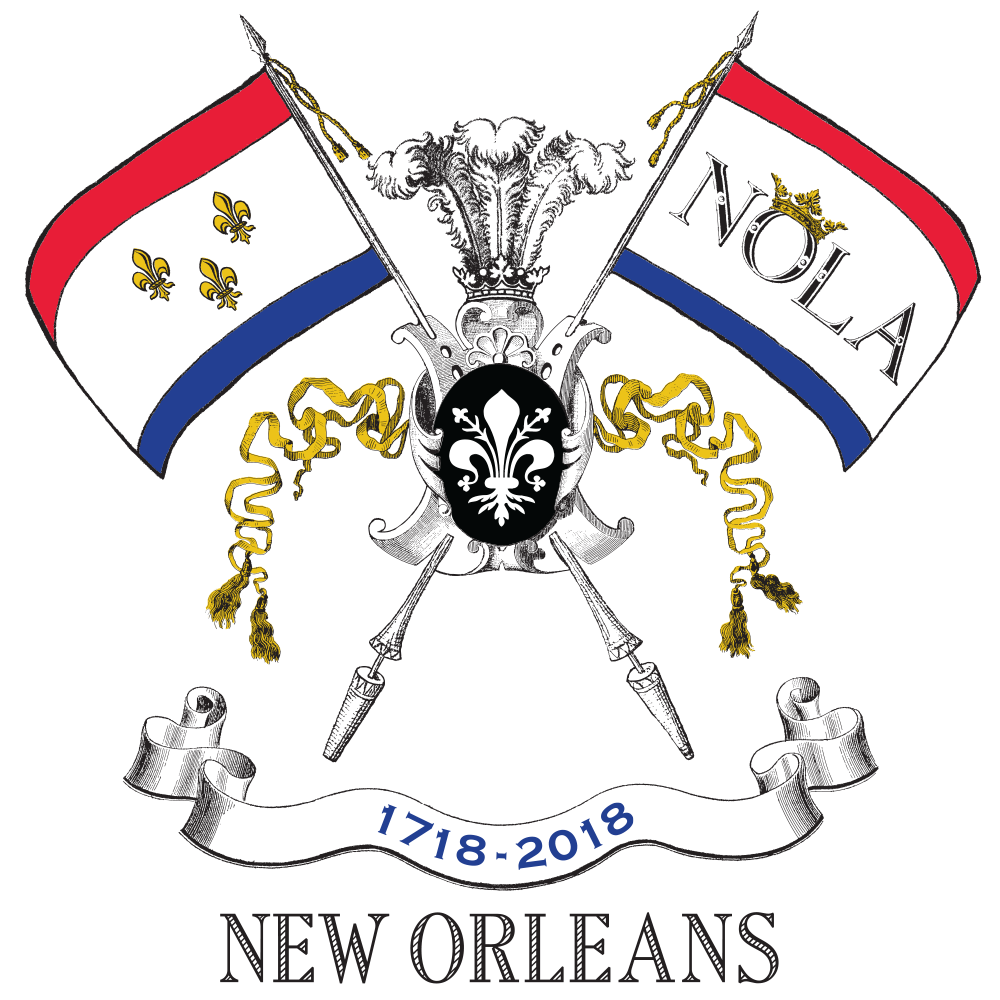 Louisiana First Foundation
Yes Mam, No Mam, Thank you Mam = Teach MAM!

TEACH MAM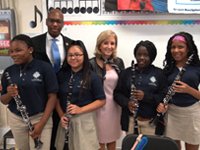 LOUISIANA FOSTERS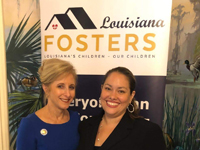 HUMAN TRAFFICKING PREVENTION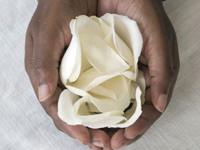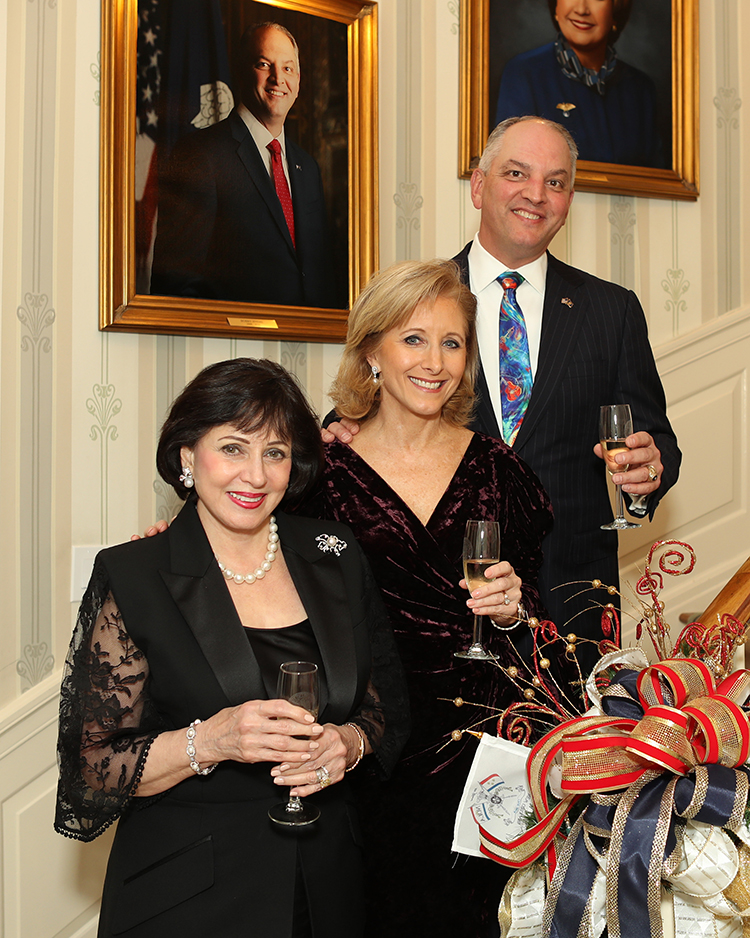 EVENINGS AT THE MANSION
This year we held the fourth annual Evening at the Mansion, a fundraiser for the Mansion Preservation Foundation, which helps maintain the beauty and history of the incredible home that belongs to the people of Louisiana. In keeping with our themed celebrations, this year, we celebrated New Orleans 300th anniversary. The evening began with a true New Orleans dinner provided by award winning chef Troy McPhail of Commander's Palace. It was truly unforgettable, and we're grateful to Chef McPhail and his fantastic team for giving us all a meal to remember. The night culminated with a special performance by New Orleans' very own, John Boutte and the John Boutte Trio. What a performance! The audience was treated to a fantastic mix of traditional jazz tunes along with some of our favorite Christmas carols. Both of these talented artists are incredibly gifted and we are grateful to both of them for bringing a little New Orleans to the Governor's Mansion.
The evening was recorded by Louisiana Public Broadcasting (LPB). The program will air statewide on December 25 at 9:30 p.m. and again on December 28 at 8:30 p.m.
To learn more about past Evening at the Mansion special events visit GovernorsMansion.org
Ladies of Louisiana
Making a Difference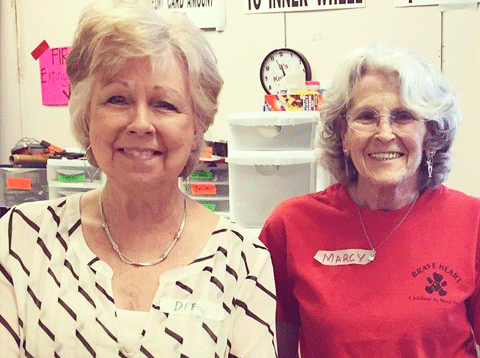 COMMUNITY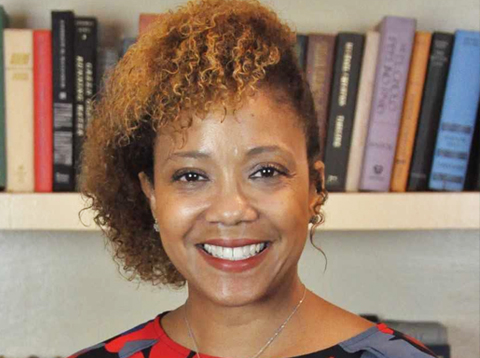 SCHOOLS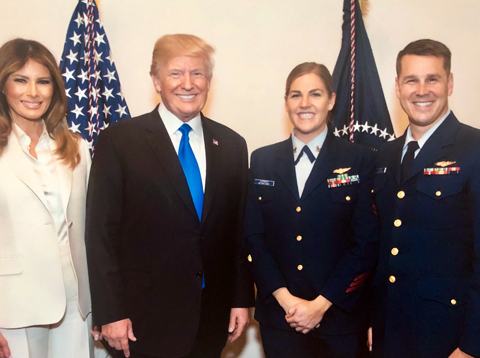 MILITARY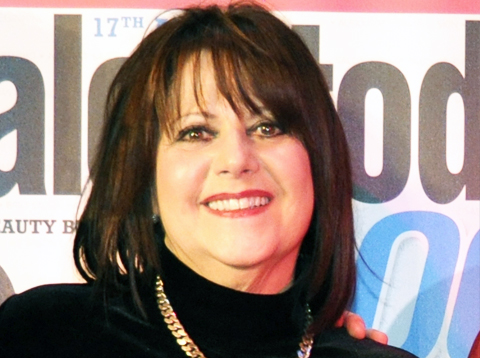 BUSINESS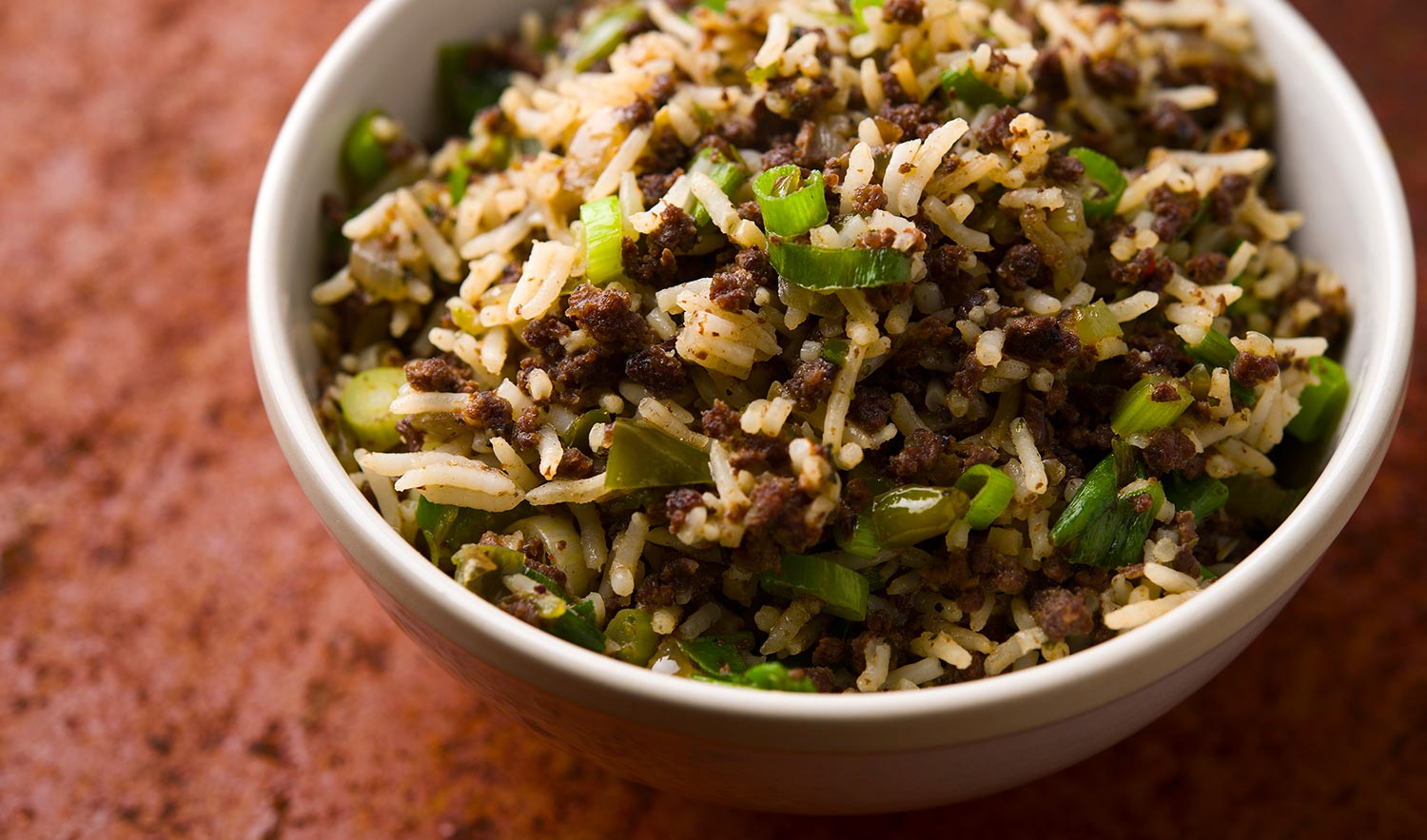 Foie Gras Dirty Rice Recipe
Dirty rice is a traditional Cajun preparation, and it happens to be one of the best uses for giblets ever — especially to those who think they hate eating them. What makes the rice "dirty" is ground up gizzards and minced liver.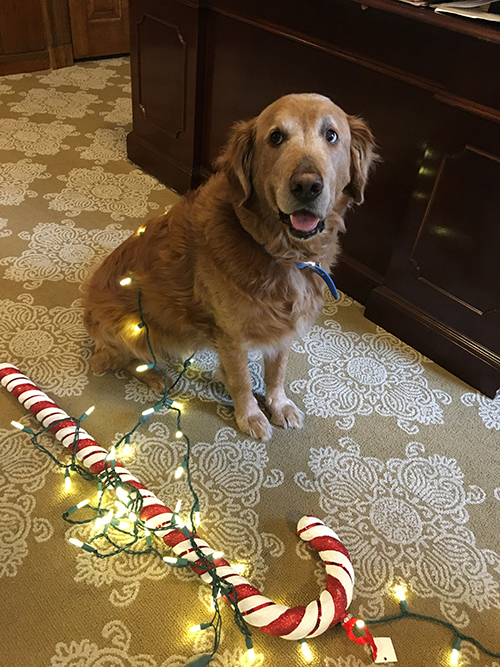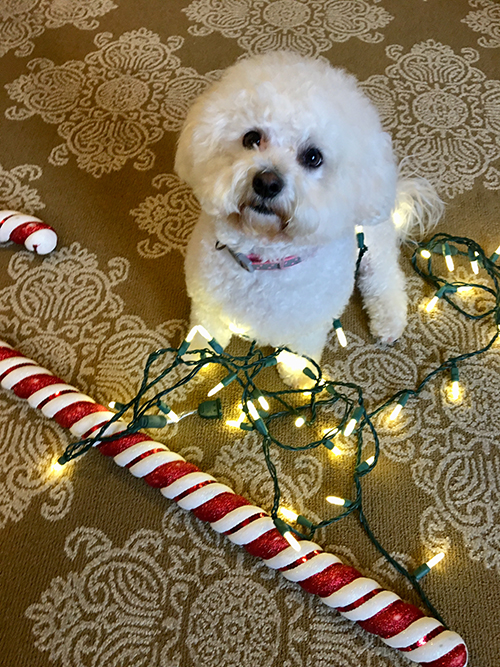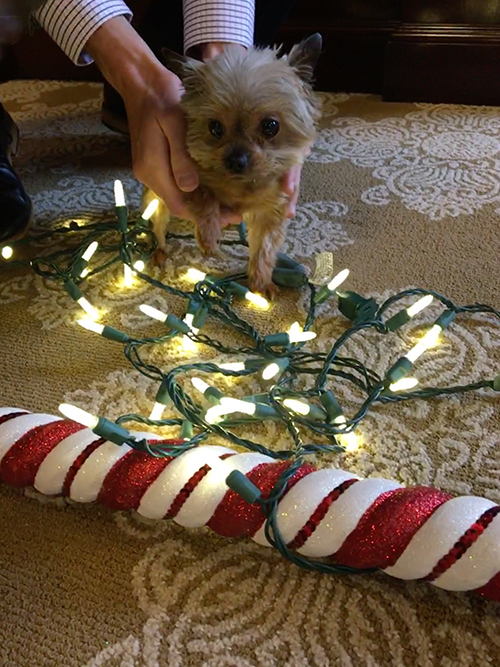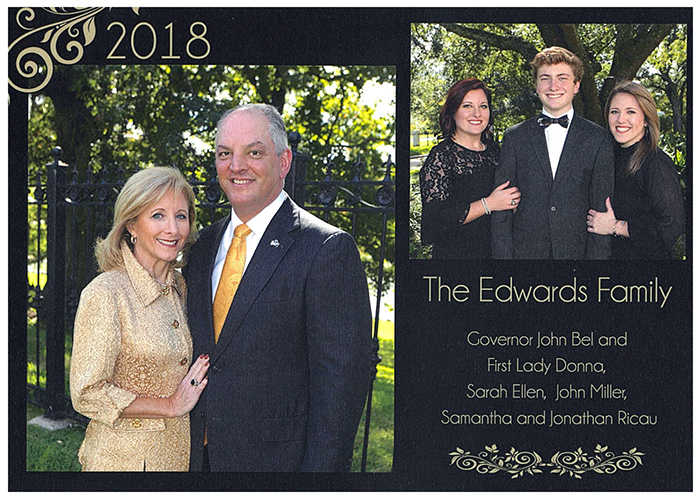 Christmas
From the Edwards Family!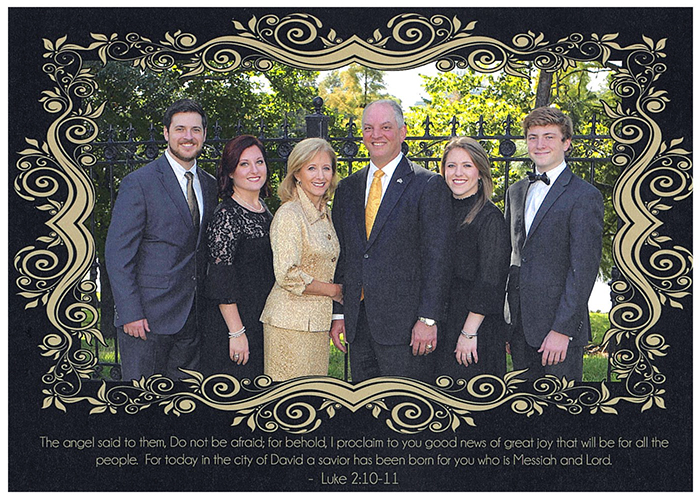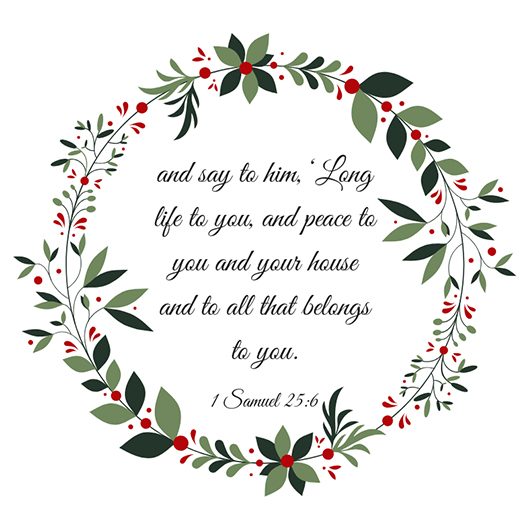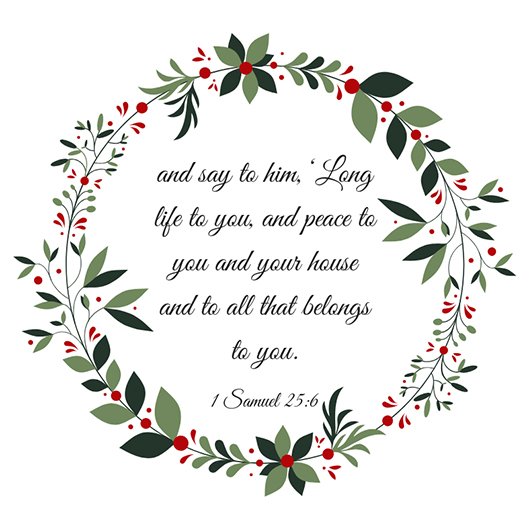 Let us know what you think or share your story!