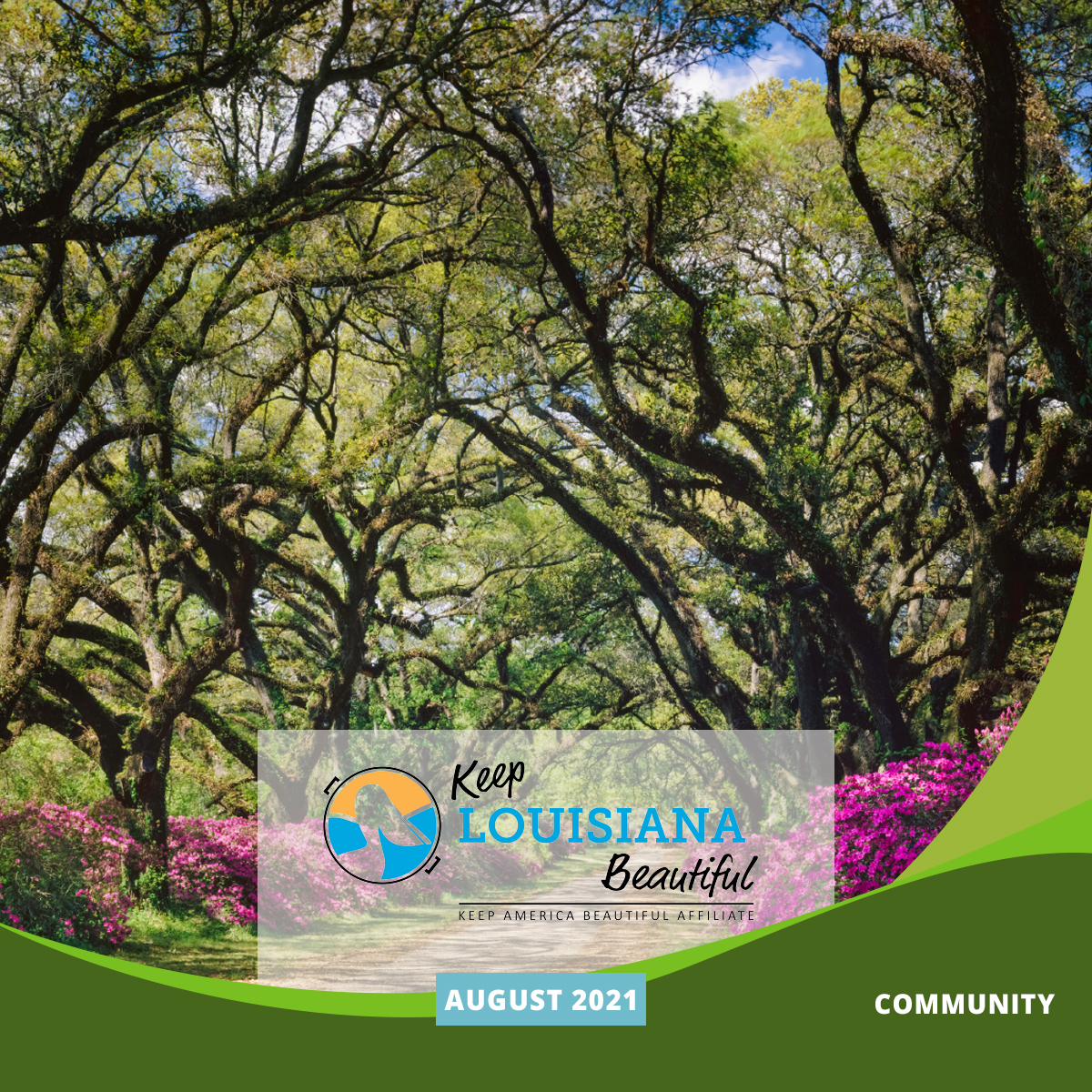 Founded in 2000, Keep Louisiana Beautiful focuses on education, enforcement, awareness, litter removal, and beautification. Our 40 affiliates and 261,618 volunteers and participants improve communities and transform public spaces.
Everyone knows that litter is harmful to the environment. However, learning about the problem doesn't solve it. If you want to create a litter-free Louisiana, you have to do your part. Keep Louisiana Beautiful gives you the tools and resources you need to improve your community's appearance and preserve Louisiana's natural beauty. Together, we can make a better place for the people who live here and those who come to visit.
Our Mission 
Keep Louisiana Beautiful brings people together to build and sustain vibrant, clean communities. Through our programs and a statewide network of affiliates, we provide the right tools and resources to prevent litter, reduce waste, increase recycling, and protect the natural resources of our communities. Our mission is to promote personal, corporate, and community responsibility for a clean and beautiful Louisiana.
Our four key initiatives include:
Improving policy and infrastructure to make it easier for people to do the right thing through our grants programs, advocacy, and data collection
Strengthening environmental law enforcement through enforcement legislation support, ordinance templates, and a litter court handbook
Influencing positive behavior through education with our K-5 litter education curriculum, teacher trainings, public awareness campaigns, and motorist education programs
Increasing community capacity through our litter cleanups and recycling collections, grant programs, trainings, and annual state conference
For more information, visit https://keeplouisianabeautiful.org or follow us on social media:
https://www.facebook.com/KeepLouisianaBeautiful
https://twitter.com/KeepLABeautiful