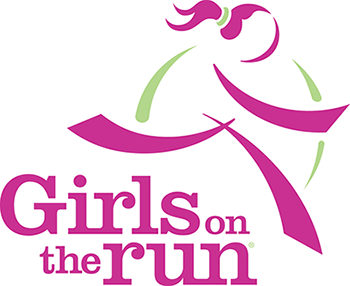 Carley Fuller
Executive Director
Girls on the Run South Louisiana

Carley Fuller is the executive director of Girls on the Run South Louisiana (GOTR SOLA), a nonprofit organization that inspires girls to recognize their inner strength and celebrate what makes them one of a kind through a research-based curricula which includes dynamic discussions, activities and running games.
Fuller has actively volunteered and fundraised for Girls on the Run since she was 15 years old. Her mother, Hydie Wahlborg was the local council's founder and executive director. Fuller experienced the impact of the GOTR core values at home, as a volunteer GOTR Coach, and in her internship and then full-time position with the organization. This unique perspective provided her with both personal and nonprofit management experience with the youth development program. She assumed the director role in 2019 with the motivation to empower girls and women to know and activate their limitless potential.
Girls on the Run brings together groups of 8-15 girls for a 10-week program that encourages personal development, team building and connection to the community. Starting in September each team will meet two times a week for 75-90 minutes after school and participate in research-based lessons that use dynamic discussions and fun running games to teach life skills. The season will culminate in a 5K event that brings together family, friends and community members to celebrate the girls' growth throughout the season.
"Girls on the Run means a lot to me because it helps me discover new ways to deal with everyday problems like bullying, gossiping, and mean words that can hurt you." ~Girls on the Run participant
\"This program has given her so much. New friends that she would not have interacted with at school, as well as compassion, empathy and teamwork. We love everything about it.\" ~Parent
Registration for the 10-week GOTR program is currently open to girls in 3rd-8th grade across Louisiana. Financial assistance is available.
For program registration, volunteer opportunities or how to start a program site, please visit your local GOTR council website:
GOTR South Louisiana (Greater Baton Rouge, Acadiana, Hammond, Northshore and surrounding parishes): girlsontherunsola.org / programcoordinator@girlsontherungbr.org / 225.636.0800
GOTR New Orleans: gotrnola.org / info@gotrnola.org / 504.272.7786
GOTR Bayou Region (Terrebonne/Lafourche): gotrbayouregion.org / andrea.naquin@girlsontherun.org / 985.647.5472
GOTR Central Louisiana (Alexandria): ywcaalex.org/gotr / morgan.wampler@girlsontherun.org
GOTR Shreveport (Caddo/Bossier): gotrshreveport.org / monica.lawrence@girlsontherun.org / 318.425.9336