Leslie McMichael
Owner, LesCo Productions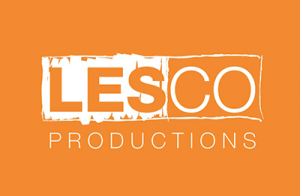 Leslie McMichael founded LesCo Productions LLC in 1996 as a full-service events and marketing Production Company. Her dream was twofold, one, to create the most uniquely interactive marketing experiences for her clients, another to fashion a career that would allow her to eventually be both a businesswoman and a full time mom. By 2001 both of these dreams had come true for Leslie. LesCo Productions was producing events across the country and at home in Louisiana. Leslie was also raising her two amazing daughters Macy and Mollie McMichael.
Under the ever-meticulous eye of Leslie, LesCo Productions has created unforgettable events custom-tailored for her clients across the corporate and private spectrum. LesCo Productions has excelled in producing many large-scale promotional events including the 2008 Starbucks employee incentive street festival for 11,000 people and 19 consecutive years of Sugar Bowl events.
Leslie has utilized her unique eye for creativity by bringing to life events, including an extravagant event featuring synchronized swimmers below the swirling lights of a Ferris wheel amongst fire-eaters all while being serenaded by opera singers! LesCo Productions produces events year-round and also specializes in keynote speaker engagements; continued educational programs; trade-show floor logistics, and turnkey incentive programs. In addition to large-scale corporate productions, LesCo Production has produced countless private sector events including dream weddings and outstanding debutante celebrations.
Leslie has also given back to the community through her business. One particular highlight was her production of the Pro Bono Project's 2015 Justice For All Ball. LesCo Productions not only donated the entire event design and management, Leslie also produced the Justice For All Ball's 2015 video, which helped further promote their cause.
Today, Leslie happily and successfully juggles her business, LesCo Productions LLC, and her three daughters (Raleigh 2011) without skipping a beat.