ABBY BULLOCK
Owner, Wanderlust By Abby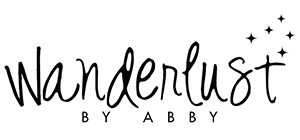 Abby Bullock's boutique started on wheels! From the rear of a 2012 Toyota 4Runner to be exact, but that's not quite where the story begins.
Originally from Shreveport, Abby moved to Dallas to pursue a degree in Fashion Merchandising from the University of Texas-Denton.  After she graduated, she pursued a career working as a buyer's representative at Dallas Market and several large department stores.  She lived in Dallas for seven years, but after marrying her husband she moved further down south to his hometown of Baton Rouge.
Baton Rouge has a slightly different fashion industry than Dallas, so to continue pursuing that career path, she would have to get creative.  Her dream had always been to open a boutique of her own, but it wouldn't entirely be that simple.  Being in a new town with few contacts and a lack of capital diving into a storefront just wasn't possible yet.  She decided to start small.
Her idea to get started would be pop-up shops.  She booked events by partnering with local businesses, homes, and tradeshows, creating a showroom almost anywhere! Utilizing her old Dallas connections for access to the wholesale market, she jam-packed her 4-Runner with baskets of clothing and accessories and hit the road. Wanderlust By Abby was born.
The first pop-up would be back in her hometown of Shreveport, and it was a huge success. From there, she tried to do at least four pop-up shops per month, it was a lot of work but allowed her to build a customer base and new connections with local makers whose goods she would use to expand her inventory.  For the next two years, Wanderlust By Abby would live up to its name traveling throughout Louisiana and the South with shopping pop-ups. During this period, she garnered enough success to upgrade her operation with a van that she transformed into a mobile boutique. As exciting as it was to succeed with this mobile boutique model, she never lost sight of the ultimate goal of opening a storefront.
In late 2016 a small space would come up for lease in the Southdowns Shopping Center, and Abby seized the opportunity.  With a lot of long nights, elbow grease, and help from family and friends, the first Wanderlust By Abby storefront opened its doors in early 2017.
When you enter the store, it feels fresh and clean, with white brick accents and a changing stall framed in reclaimed wood. It has the aura of the kind of boutique that's on-trend in small shops for 2020: airy, minimalist, Instagram-friendly, and filled with picks from small, hand-designed brands.
Bullock's love of the roadshows in her store's collection pulls items locally and regionally from cities visited and artists she came to know along the way. Take a quick lap of her space. You'll find acrylic earrings from New Orleans' Poly Page, beach towels by Shreveport's Lagniappe Collection, hand painted wine glasses by Sallie Anzelmo, and game day gear by Baton Rouge's own Sparkle City. Bullock plans to bring back her vintage clothing section in November, curated by Lion Heart Brigade and Vinti Vintage.
Bullock's approach to curating her boutique isn't just about artisan goods—it's also about getting quality items at an affordable price. The most expensive item in the entire boutique is a bag by Neoprene, from Canada, that runs about $110.  She wants to provide an outlet for girls to feel like they can look unique in Baton Rouge. Express yourself; show your individuality is her motto.
But even as her brand has settled into Baton Rouge, Bullock still feels that familiar pull of the road. You can still catch her out there on occasion, flinging open her tent and fold-out tables to welcome shoppers at another pop-up.
During COVID-19, she has sought to maximize her customer service.  Customers who do not feel comfortable shopping in the store can always shop at wanderlustbyabby.com, where you may find your items delivered to your door by Abby herself!
She recently was voted in the TOP 5 for Best Local Boutique in 225 Magazine's "Best Of" edition.
From selling clothes out of her jeep to being in the TOP 5, she has come a long way and hopes to keep growing, learning, and making a difference in Baton Rouge.