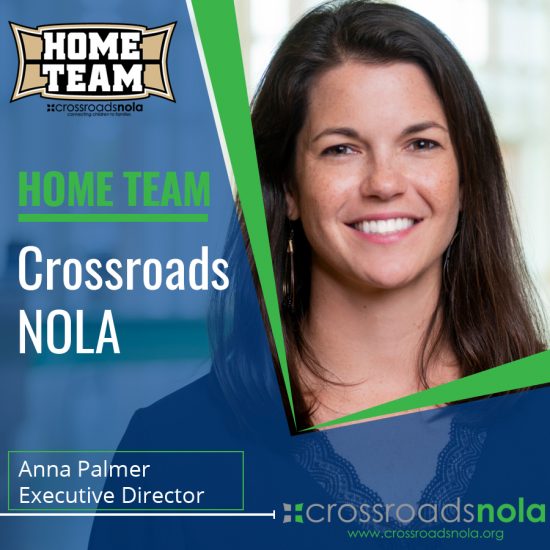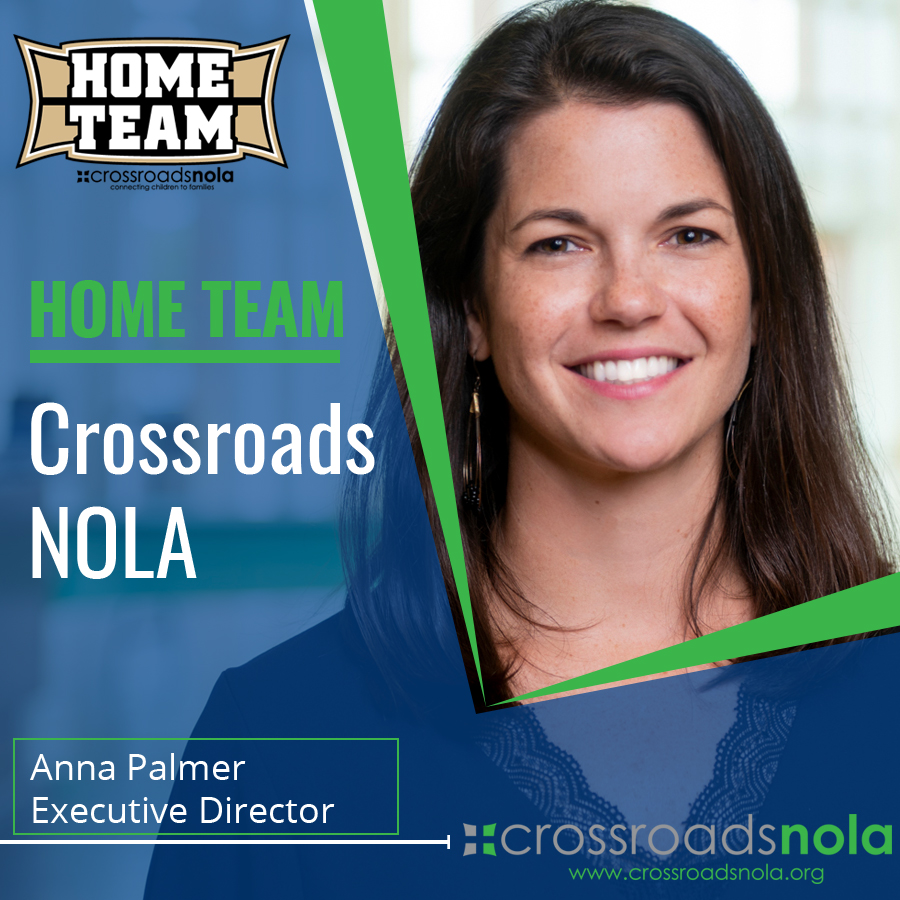 Louisiana Fosters

Crossroads NOLA
Home Team


Crossroads NOLA

Home Team!
When Baby E entered foster care after spending the first weeks of his life in the NICU, he needed a foster family willing to make a sacrificial commitment to love and serve him. Thankfully, the Haynes family, a Crossroads NOLA foster family, was there – ready to invest time, energy, and emotions. The Haynes family provided more than just a house for Baby E– they became his family, his home.
At Crossroads NOLA, our efforts are focused on building homes for children in foster care by recruiting, equipping, and supporting safe, loving families like the Haynes, from local churches. The Haynes family is just one of our growing networks of foster families: in the first half of 2019, 65 Crossroads foster families cared for 133 Louisiana children. By providing kids with stability and permanency, we are giving them the home team advantage.
Home team advantage is something our state knows well. When the Who Dat Nation shows up at the Superdome to support the Saints, we create an atmosphere that propels our boys to victory – especially when the stakes are high. In fact, until last year's No-Call-Highway-Robbery-Debacle, the Saints were a perfect 5-0 when playing at home in the playoffs during the Payton/Brees era. This is home team advantage.
As Crossroads has grown and expanded our work, we have seen that children placed in our foster homes have the benefit of home team advantage – a safe, loving foster family, who is supported by their church and community, and trained to provide the best possible care for children who have experienced trauma.
We want every child in foster care in our state to experience the home team advantage. You might not be called to be a foster parent, but you can do something! When we throw our support behind children in the foster care system, we help them thrive and set them up for lifelong success!
We are so grateful for the First Lady's Louisiana Fosters initiative. There are amazing organizations across our state that are working to give kids in foster care the home team advantage. If you are interested in giving children in foster care the home team advantage, check out the Louisiana Fosters website to find an organization in your area. If there is not one – engage your church or civic organization and start one!
You can also join the Home Team by supporting Crossroads NOLA's work to recruit, equip, and support foster families.
Anna Palmer
Executive Director, Crossroads NOLA
The Haynes Family
with Baby E