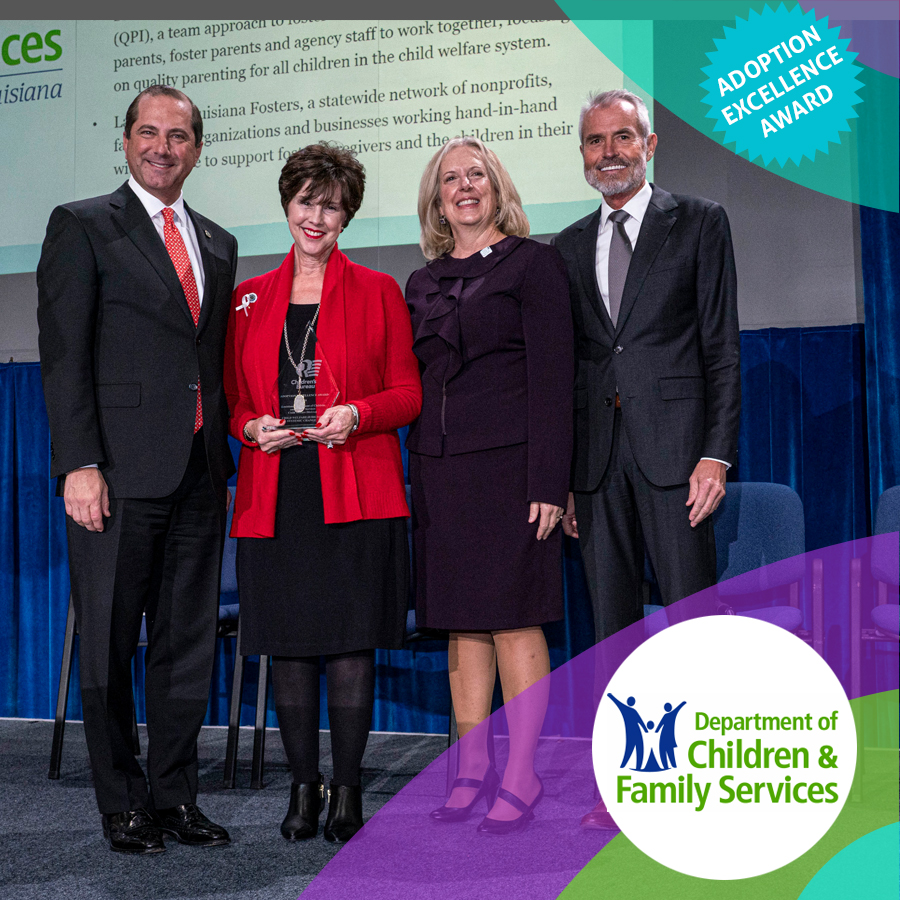 Louisiana Fosters

Louisiana DCFS Receives
National Award for Work in Adoption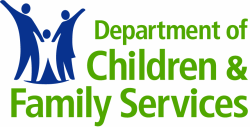 Louisiana DCFS Receives
National Award for Work in Adoption
The Louisiana Department of Children and Family Services (DCFS) Child Welfare Division recently received an Adoption Excellence Award from the U.S. Department of Health and Human Services (HHS) for its work to increase the number of foster children placed in permanent homes.
HHS recognized DCFS with an award for Child Welfare/Judicial Systemic Change on Nov. 12, 2019, citing the agency's "extraordinary contributions made supporting positive permanency outcomes for children in foster care."
Since 2016, DCFS has transformed its approach to foster care and adoption, resulting in three consecutive years of record-breaking numbers of children finding permanency through adoption in 2016-2018. The largest increase was among teens (ages 13-17) with 30.8% more teens adopted in 2018 than 2017.
The Adoption Excellence Award was one of several highpoints in this banner year for adoptions in Louisiana.
DCFS recently celebrated its second-highest number of adoptions from foster care in 2019, with 893 children and youth finding loving, permanent homes with 661 families. Teens again saw the largest increase in adoptions, rising from 68 in 2018 to 83 in 2019.
DCFS Secretary Marketa Garner Walters also was recognized as an Angels in Adoption honoree at the Congressional Coalition on Adoption Institute's Angels in Adoption Gala on Nov. 14, 2019.
The transformation in foster care and adoption has included implementation of the Quality Parenting Initiative, the launch and expansion of Louisiana Fosters and collaborative efforts with national partners such as the Dave Thomas Foundation, Casey Family Programs, the Annie E. Casey Foundation, Youth Villages and the Quality Improvement Center for Workforce Development.
The changes have improved relationships among DCFS, foster caregivers and parents; increased support systems for caregivers and children; built new partnerships and gained the commitment of stakeholders at every level.
The department achieved another milestone this year when it launched an extended foster care program for youth ages 18-21.