State Launches Hotline
for Reporting Juvenile Sex Trafficking
The Department of Child and Family Services (DCFS) launched a hotline on January 1st to centralize the reporting of suspected juvenile sex trafficking and ensure better coordination between state government, law enforcement agencies, and service providers. In only a few weeks of operation, the hotline has received more than 30 reports of suspected trafficking.
Mandated reporters and the general public can now call 1-855-4LA-KIDS (1-855-452-5437) toll-free and select option #4 to make a juvenile sex trafficking report. Intake specialists are available 24 hours a day, 7 days a week, to accept calls. In addition, information that may be helpful to provide when calling the hotline is available on our website. 
"Having a central point for receiving these calls is a vital advancement in the State's work of protecting children," said DCFS Secretary Terri Ricks. "Combatting the crime of human trafficking and ensuring children are brought to safety requires the efforts of multiple agencies and partners across the state. This hotline strengthens that network by allowing us to work each case from a single entry point."
DCFS will submit any juvenile sex trafficking report it receives to Louisiana State Police, who will handle the case directly or forward it to local law enforcement for investigation. In addition, if a report includes allegations of parental or caretaker involvement in juvenile sex trafficking or other forms of abuse/neglect, DCFS will also investigate. 
The new juvenile sex trafficking hotline is a result of legislative changes under Act 662 during the 2022 Legislative Session. For more information about human trafficking prevention in Louisiana, visit https://humantrafficking.la.gov. 
February Adoption Feature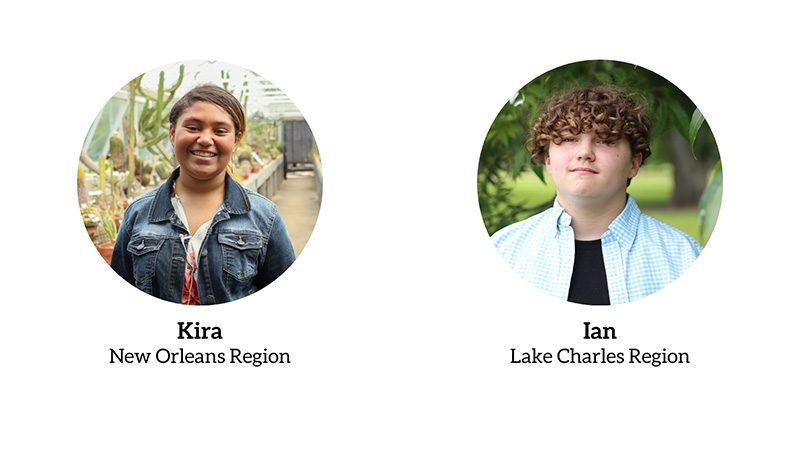 Each month we feature children and teens available for adoption in Louisiana. For February, we would like to introduce you to Kira from the New Orleans Region and Ian from the Lake Charles Region.
Kira is 14 years old. She is outgoing, gets along with other children at home and school, and is very close to her siblings. She loves volleyball, basketball, shopping, and getting her hair and nails done. Kira loves Math and wants to be a doctor when she grows up. Watch this video to learn more about her. 
Ian is 15 years old and loves to play basketball and draw. He likes hanging out at the park with his friends and enjoys all kinds of food. He is very easygoing and is looking for a two-parent family to provide him with structure and love him unconditionally.
If you are considering adopting or fostering a child, take that first step by attending a free virtual orientation session. Visit our website for more information about becoming a foster/adoptive parent and the training available. You can also call your regional office or e-mail DCFS.HomeDevelopment@la.gov with your name and parish of residence for more information.