CHARRED BROCCOLI
CAULIFLOWER SALAD
Recipe Courtesy
Chef Todd Pulsinelli
CHARRED BROCCOLI CAULIFLOWER SALAD

Ingredients:
2 crowns broccoli
1/2 head cauliflower
1 cup mayonnaise
1 tbl. garlic chili paste "sate"
6 green onions
1 bunch cilantro
1 cup rice vinegar
1/2 jalapeno
3 limes
1/2 cup crispy garlic (purchase at Asian grocer)
1/2 cup peanuts
1/2 cup crispy onion (purchase at Asian grocer)
pinch chili flake
pinch salt and pepper
1/4 cup olive oil
Directions:
METHOD FOR BROCCOLI / CAULIFLOWER:
1. Preheat grill on high 
2. Cut broccoli crowns and cauliflower heads
3. Season with oil, salt, pepper, and chili flake
4. Place on the grill and char on all sides
5. Cut florets in small pieces of both broccoli and cauliflower, set aside until plating
METHOD FOR CHILI / MAYONNAISE DRESSING
1. Combine mayo and chili paste and season with a pinch of salt
 METHOD FOR JALAPENO VINEGAR
1. Put jalapeno, vinegar, 1/2 of the cilantro, and the zest and juice of limes into the blender.  Blend on high until combined.
METHOD FOR PLATING
1. Toss cauliflower and broccoli florets in the Chili / Mayo Dressing and put on plate
2. Small dousing of jalapeno vinegar
3. Garnish with cilantro, crispy peanuts, crispy garlic, crispy onions, and
ENJOY!
YIELD: 4 Salads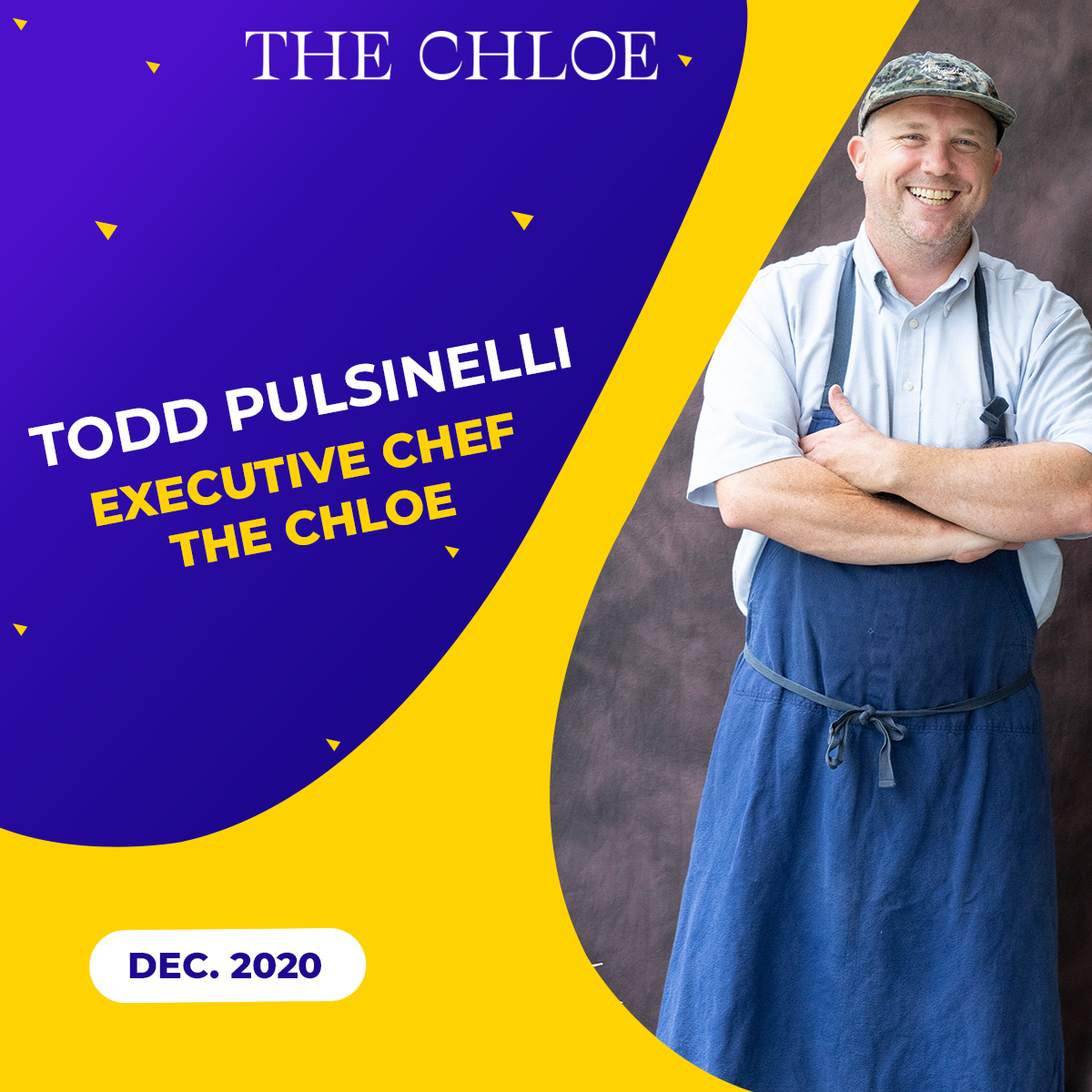 Todd Pulsinelli,
Executive Chef
Todd Pulsinelli is the executive chef of The Chloe, a new hotel, restaurant and bar in the Uptown neighborhood of New Orleans, opening summer 2020. Born in Bitburg, Germany, Todd grew up in Columbus, OH and has been in hospitality for over 25 years, working in several acclaimed restaurants throughout New Orleans including August, Domenica and American Sector at the National World War II Museum. In 2012, he returned to August as executive chef for six years, where he experienced career highs like cooking for Michelle Obama and various heads of state and appearing on national television, like Iron Chef America. In 2019, Todd joined the LeBLANC+SMITH team, where he oversees The Chloe's restaurant and bar menu, incorporating local ingredients and flavors into a modern dining experience that reflects the vibrant, Uptown neighborhood. Todd lives in Mid-City New Orleans with his wife, Elizabeth and two young sons, Hanks and Teddy.