Ellevate Women,
Ellevate Louisiana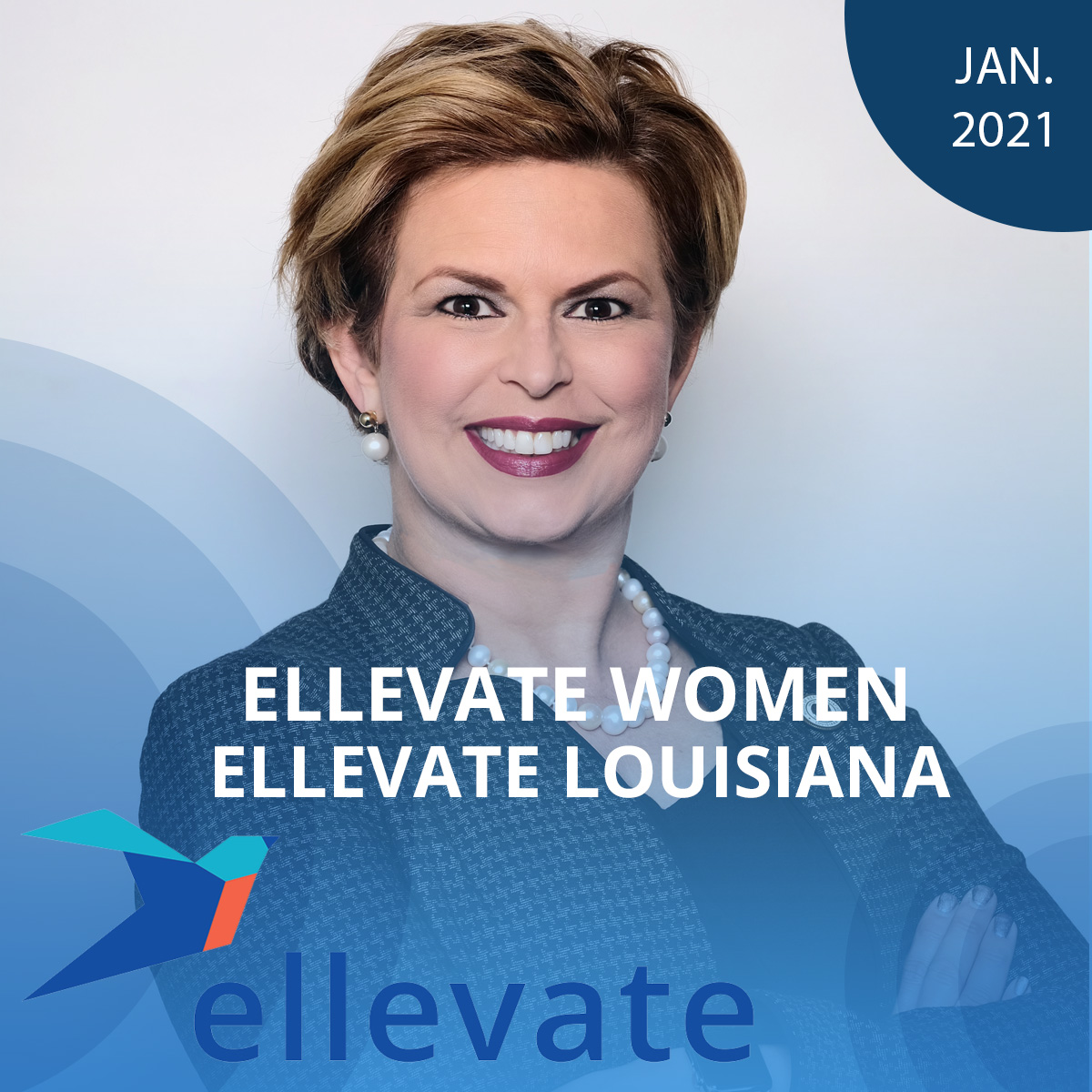 Ellevate Women,
Ellevate Louisiana


During my time in the Louisiana Legislature, I was fortunate to travel the state a few times to meet the fantastic people that are the backbone of our incredibly diverse state. I was often struck by how little time was spent in our communities talking about our government's policies from a neutral perspective instead of a partisan view. As a state that is often left behind in national rankings, there is a real urgency that we embrace evidence-based solutions to move Louisiana forward.  There is so much we can accomplish by working together!
In early 2020, I invited about a hundred women to meet me in Baton Rouge to discuss the concept of a statewide policy organization explicitly designed for Louisiana's women. The idea was to educate our members and the community on the practical issues facing our state from a non-partisan point of view and to explore pragmatic solutions to those issues in an objective way. I was hoping for at least twenty women to join me in Baton Rouge that day but was overwhelmed by the support shown when eighty amazing women from all regions of our state and all parts of the political spectrum showed up!  
Since then, we have worked to form and build Ellevate Louisiana with the dream of improving life in our state!  Our Founders and Board of Directors started a 501c3 and 501c4, developed the organization's bones, created a strong web presence, and hosted many policy conversations.  
Because we formed right before COVID changed the way we interact, we adopted a mostly virtual presence.  If you haven't seen it by now, you can find Ellevate Louisiana's "Engage Videocasts" on YouTube.  The Engage Videocast allows our members and the whole community to hear from leaders across our state on their goals and what they need to achieve maximum impact.  In response to demand, we also released all of our Videocasts as Podcasts to listen to wherever you listen to Podcasts.  
We are excited to say that Ellevate Louisiana is hosting its first big event since the onset of COVID last March. "Elevating Our State: A Summit for Louisiana Women" is a virtual conference focusing on key policy areas over three partial days.  On January 28th, we will discuss Louisiana's Tax and Budgetary Policy with Greg Albrecht, Chris Keaton, Commissioner Jay Dardenne, Jason DeCuir, and Secretary Kim Robinson.  On February 5th, we will discuss our Workforce and Economy with Secretary Ava DeJoie, Secretary Don Pierson, and the United Way's Michael Williamson.  Finally, our "all-about-infrastructure" session will be a discussion with Secretary Shawn Wilson on February 11th. This three-day interactive event will be an excellent opportunity to hear from policymakers and to network with leaders all across Louisiana.  If you are interested in Louisiana's future, want to get more involved, or even meet a few new people, please visit www.EllevateLA.org for more information and to register. We are happy to welcome women and men to this event to learn more about Louisiana.
Next on the horizon will be interviewing legislators to kick-off the Spring.  We will host a Legislative Leadership Conference near the end of March, a Day at the Legislature while it is in session, and a Session Wrap Up once the legislative session adjourns.  
It has been so uplifting to see women from all political backgrounds come together to have honest, real discussions on the issues facing our state and how we can work together to build a brighter future for Louisiana. Please visit us online at www.EllevateLA.org, where you can find links to our videocasts, podcasts, and upcoming events.  We invite women from all walks of life, from all parts of the political spectrum, and all parts of Louisiana.  If you want to be part of Ellevate Louisiana's discussion, we are accepting membership applications at www.EllevateLA.org.  Please join us as we Ellevate Women and Ellevate Louisiana!