WOMEN'S HEALTH BLOG
April 2020
"Talking to Kids about the Coronavirus"
 By Samantha Ricau, PLPC, NCC
These are different times. Schools are closed. Movie theaters, restaurants, and shopping malls sit empty. Many parents have to be homeschool teachers, entertainers, home chefs, and 24/7 caregivers. We may feel isolated, separated, at least physically, from extended family and friends while also spending way more time with the people we live with than we're used to spending. It's easy for anyone to feel overwhelmed, scared, worried…just generally stressed out.
 We, as adults, can find it hard to navigate so many feelings, and it's easy to forget that our kids feel these complicated emotions as well. They see and hear much more than we'd like for them to, and it can be harder for them to understand all the information that they're taking in. This flood of information can cause even more anxiety. Will I get sick? Will my friends or family get sick? Who will take care of me if they do? It's so important to know how to talk to kids about what's going on in the world around them. To teach them (and ourselves) how to cope with all of the stress that is unavoidable during these unprecedented times.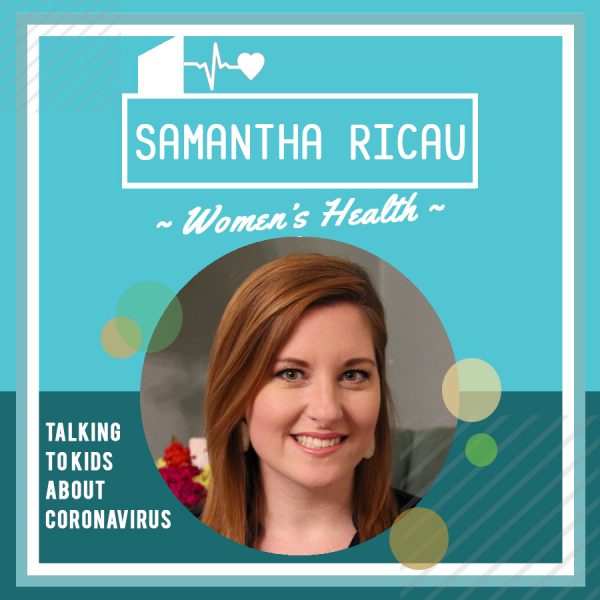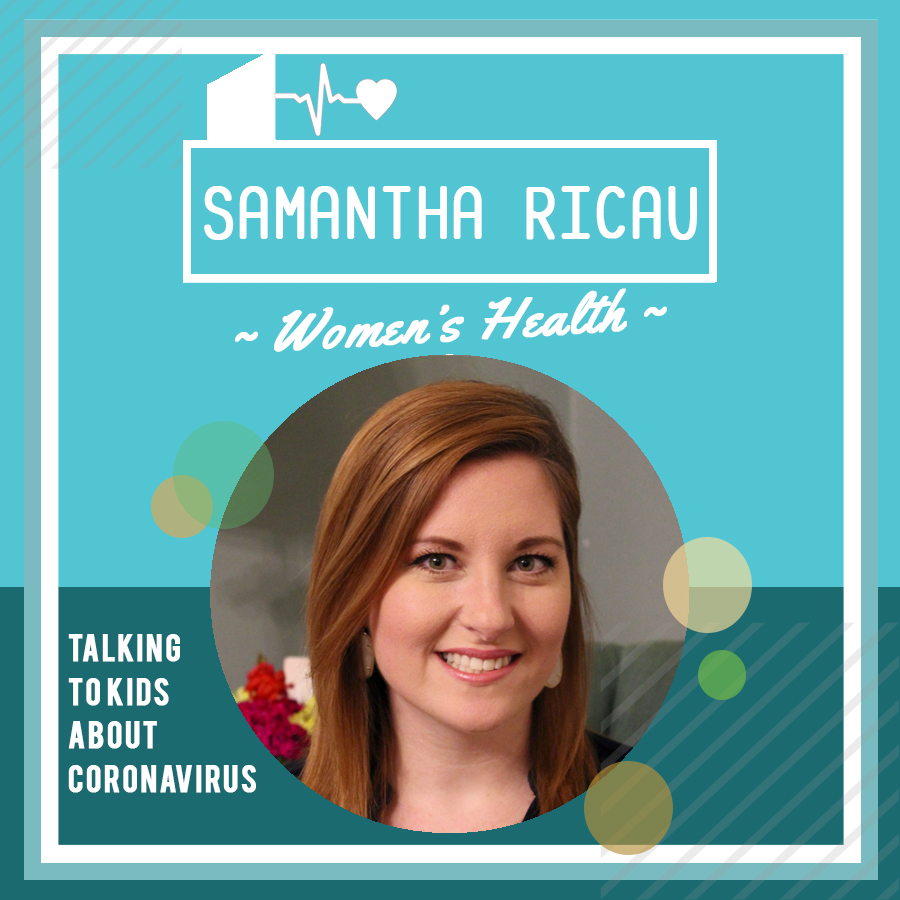 Much of the information I will be sharing in this article was curated by The Loyola University New Orleans Play Therapy Center. They have a wealth of information related to helping children cope with anxiety brought on by the COVID-19 outbreak, and they stress the importance of communicating with your child simply and honestly, in a way that Is developmentally appropriate for their age. For children of elementary school age (3-7), the Loyola University New Orleans Play Therapy Center recommends trying to keep explanations at about ten words or less, focusing on reassurance. For example, "a virus is like a cold," and "your parents will always take care of you." Validate their feelings. Letting them know that you are a safe space where they can express their concerns and fears can make all the difference.  It's also important to monitor how much of the news your young ones are taking in. Even when you think they're not, they're listening, and continually hearing negative and confusing broadcasts can be scary.
Older children (8-12) can better understand the facts and information. More than likely, they hear about it from TV or friends, so parents must make sure that they have the RIGHT information. Ask them what they know. Ask them if they have any questions and try to answer as honestly as you feel is appropriate. Again, focus on making sure that your child feels safe, validated, and heard.
Children of any age, but especially older children and teens, might have a difficult time managing anxiety. Speak calmly and reassuringly. Let them know that it's normal to feel stressed out at times. Everyone feels this way at one point or another! What's important is that we learn how to manage anxiety. There are lots of different techniques that can help! Practice mindfulness, do some breathing exercises, write in a gratitude journal, Facetime friends and family, draw pictures, play a game, go for a walk outside (while keeping social distance measures, of course). Just find something you enjoy! The possibilities are endless.
Make a plan. Focus on what your family is doing to stay safe. Teach children preventative measures such as washing your hands for the whole "ABC" song, covering your mouth with your elbow when you sneeze or cough, and practicing social distancing. Guiding children on what they can do to help prevent infection gives them a greater sense of control. Keeping a regular schedule can also give children a greater feeling of stability, such as regular mealtimes, bedtimes, and limiting screen time and electronics. Keep a sense of connection by calling or video chatting with friends and family.
Kids learn from the adults in their lives how to cope in stressful situations. We must be aware of how our emotional state is affecting those around us. If you're stressed, those around you will likely be too. The threat of COVID-19 and so many changes to our daily lives can cause a lot of emotional distress for people of any age. Parents are often so quick to worry about the safety and happiness of their kids, spouses, grandparents, the neighbor down the street, that they forget that you cannot pour from an empty bucket. I'll repeat it for the people in the back… YOU MUST TAKE CARE OF YOU! Find help if you need it. Many counselors are doing virtual telehealth sessions during this time, so support is more accessible than ever.
I cannot stress enough how much of a difference it can make to be able to work through tough topics with an impartial, non-judging professional who is there to listen to YOU. Your primary care physician can often provide referrals to counselors. Also, the Office of Behavioral Health offers free counseling services through the Keep Calm Through COVID crisis hotline. According to its website, the Keep Calm Through COVID crisis phone line provides trained, compassionate counselors, to support Louisianans through this challenging time. Counselors are available 24 hours a day, seven days a week with information and service coordination, linking callers to mental health and substance abuse counseling services. This service is available to the public at no charge. If you need someone to talk to, you can call them at 1-866-310-7977.
These are different times, indeed. We miss connection, stability, and our old way of life. This too shall pass. We will make sure of it. By keeping our social distance, washing our hands, and doing what needs to be done to get back to our parades, crawfish boils, festivals, and afternoon porch conversations with loved ones. I hope that the world will come out of this with a greater sense of connection and purpose than ever before because regardless of who we are or where we're from, we're all in this together. And we will beat this. Together.
-Samantha Ricau, PLPC, NCC
Samantha Ricau is from Amite, LA and earned her master's degree in counseling from Southeastern Louisiana University in 2017. She is a Nationally Certified Counselor, a Provisionally Licensed Professional Counselor, and a Certified School Counselor. She is an elementary public school counselor in East Baton Rouge Parish and she is very passionate about positively supporting students in many aspects of their lives, helping them to become the best version of themselves.