A Tribute to an Early Teach MAM Partner:
Cheryl Castille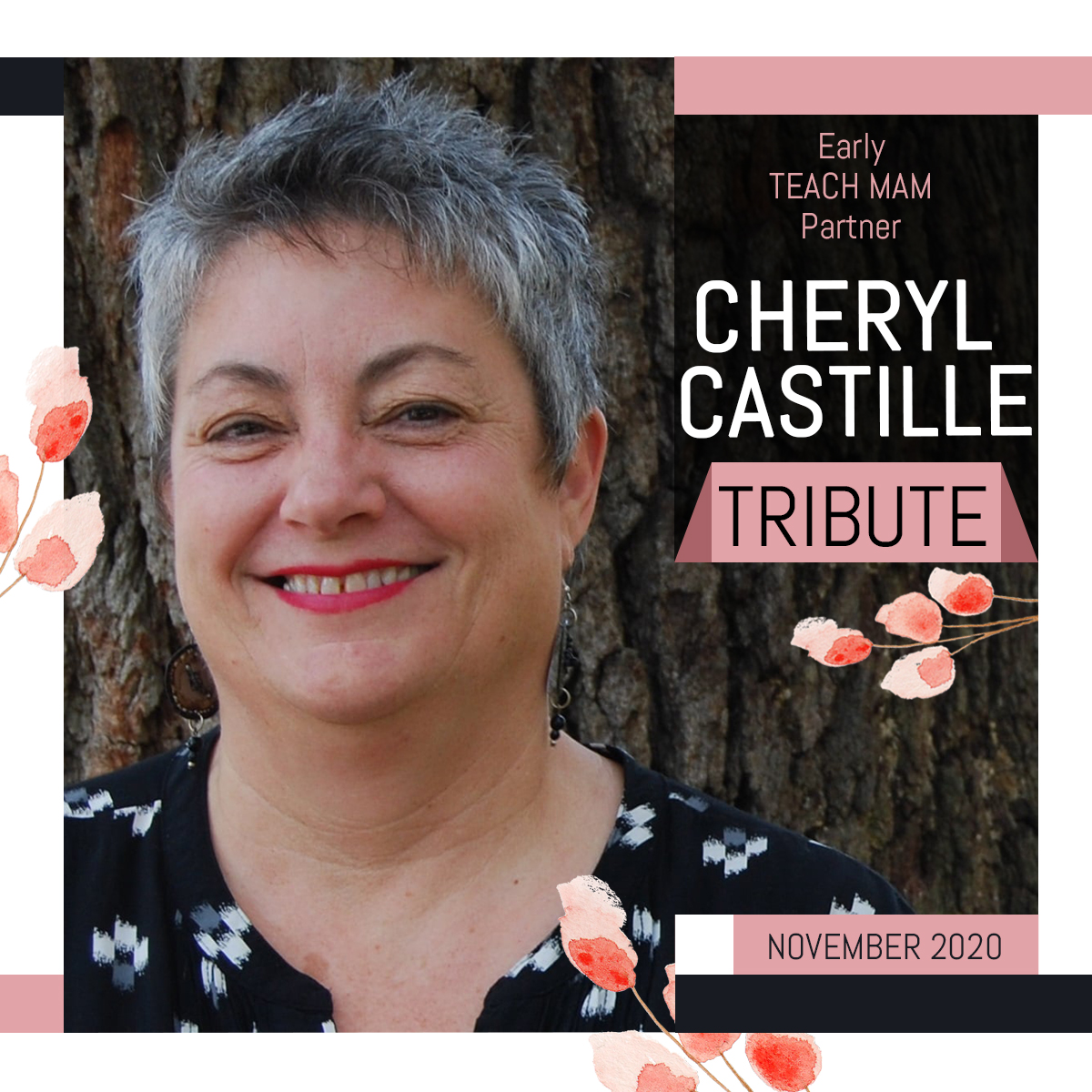 A Tribute to an Early Teach MAM Partner:
Cheryl Castille
The Louisiana First Foundation was heartbroken to hear of the passing of Cheryl Castille, Executive Director of the Louisiana Division of the Arts. Cheryl was a shining light and constant advocate for the arts in Louisiana. From the very beginnings of the Teach MAM program, Cheryl was an esteemed and valued part of the implementation, design and enhancement in the early days. Constantly adding fresh and new ideas, Cheryl helped steer the direction of the partnership between the LDOA and Teach MAM. It was a blessing to know her and work with her.
"The Department of Culture, Recreation and Tourism, along with the entire Louisiana arts community, was fortunate to work with Cheryl. She inspired so many people through her creativity, drive, and love of the arts," said Lt. Governor Billy Nungesser. "As Executive Director of the Arts, Cheryl brought such enthusiasm to every aspect of her work. She understood how the arts affected, and enriched, so much of our lives. She was an ardent supporter of arts education and valued her opportunities to work with the Louisiana First Foundation and Teach MAM to further arts education in Louisiana's schools.  Cheryl will be remembered as a gifted leader and mentor in her promotion of arts and arts education around the state."
Cheryl Larkin Castille was born in Green Bay, Wisconsin to Bill and Jan Larkin. The family moved to La Crosse Wisconsin shortly thereafter, where Cheryl graduated from Aquinas High School in La Crosse in 1977 and earned bachelors and master's degrees in therapeutic recreation from the University of Wisconsin-La Crosse.  Cheryl resided in Prairie Laurent, Louisiana with the love of her life, Blake Castille, whom she was married to for 27 years.
She was appointed by Lt. Governor Billy Nungesser as the Executive Director of the Division of the Arts in 2016.  Cheryl brought extensive experience creating and implementing music, visual art, culinary arts, dance, creative writing, and theatre programs to her work for the State. An ardent champion of the arts and culture of her adopted state, her enthusiasm and loving spirit made a significant impact in the nearly four and a half years she served as Executive Director of the Louisiana Division of the Arts.
Previously, Cheryl served as assistant to St. Landry Parish President W. K. Bill Fontenot Jr., where she acted as a liaison between the Parish President's office and community, economic, arts, culture, and service organizations; special projects manager for the St. Landry Parish Tourism Commission, where she developed community based art and cultural programs; program director of Cité des Arts, an arts incubator in downtown Lafayette; assistant director of Louisiana Folk Roots in Lafayette, a nonprofit dedicated to preserving and presenting the diverse cultures and living heritage of south Louisiana; and owner/manager of What Bayou Trading Company, an art gallery and music shop.
First Lady Donna Edwards is forever grateful for the contributions Cheryl made to the Teach MAM program and other capacities she served within the state of Louisiana. "She was a beautiful soul and provided significant contributions to our state through her love of the arts. We will miss her energy and spirit."