WOMEN'S HEALTH BLOG
February 2021
Grit and Grace –
Our Superpowers
Written by Tonya Hawkins Hunter, MD

For many Louisiana women, 2020 was a rough year.  Rougher than rough. We faced more evil, trauma, and tragedy in the past year than ever before.  We experienced multiple hurricanes, social injustice, healthcare disparities, increased maternal and infant mortality, and a worldwide pandemic.  All the while, we tried to maintain our everyday lives despite losing loved ones, schools and day-cares closing, losing jobs, canceling travel plans, and postponing life events due to the necessity of social distancing.  Our new normal consists of virtual business meetings, virtual dance recitals, music lessons via ZOOM, drive-by birthday celebrations, retirement party parades, graduation videos, weddings, and funerals without the presence of distant loved ones, telemedicine doctor visits, travel restrictions, and socially-distanced generational family gatherings. It is only with GRIT and GRACE that we have been able to adapt, move through and survive these unprecedented times.  Ladies, these are our superpowers.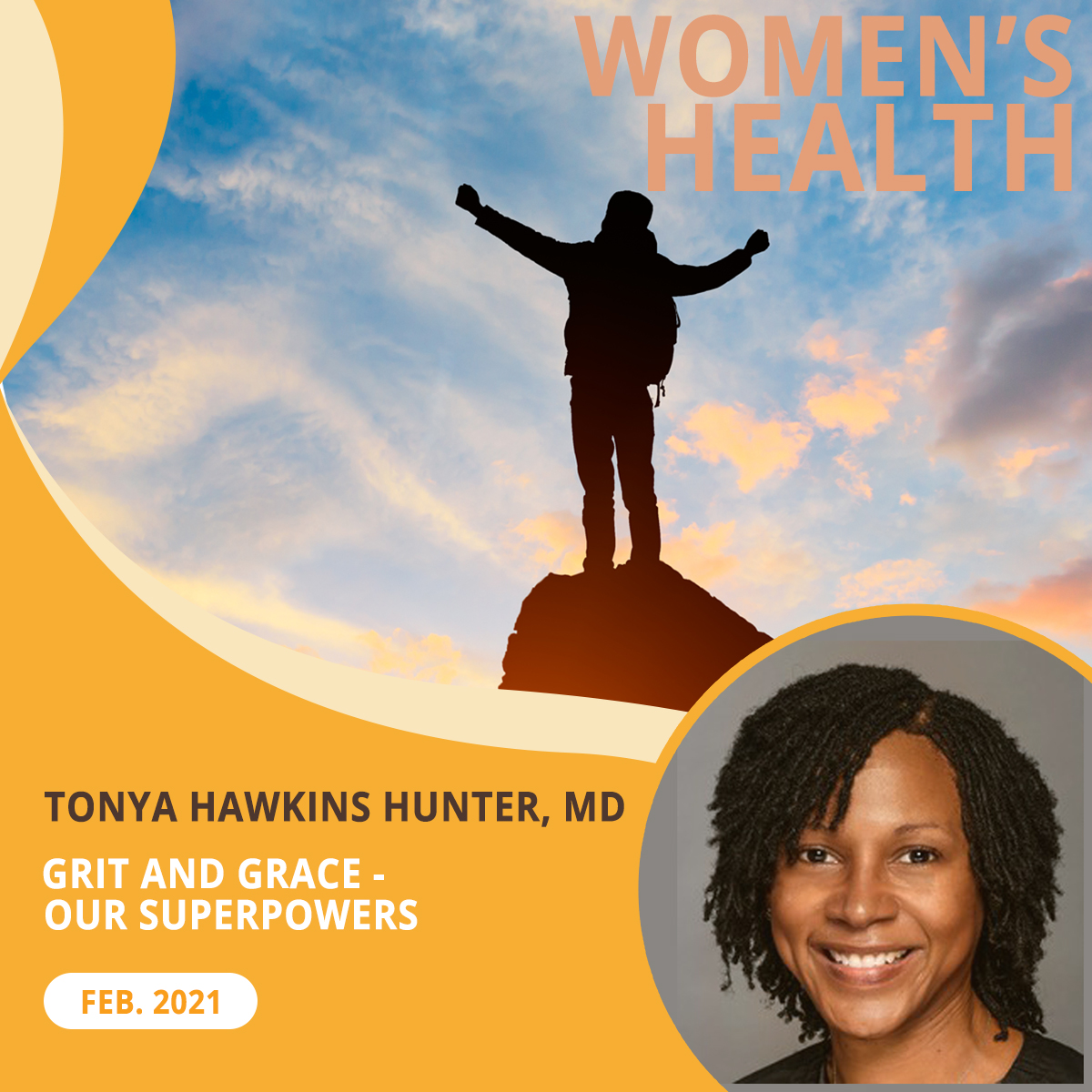 Some say the GRIT of a Louisiana woman is shown only on the bumper stickers that read GRITS or "Girl Raised in the South."  GRIT, to me, means more than just where you were raised.  A friend shared a social media post defining GRIT as "the mental toughness and passion that propels you toward achieving your vision for life.  It's the key to remaining focused and motivated.  Rather than courage or exceptional talent, GRIT is the tenacity, perseverance, resilience, and willingness to keep you going despite obstacles.  It is quickly adapting to new circumstances and committing to work hard for long periods, trusting that if you can't see the light at the end of the tunnel, you will light that sucker up yourself".  This is what truly defines us as Louisiana women.  Our GRIT is what makes us able to rise above a worldwide pandemic and continue to work as frontline healthcare providers and teachers, all the while social-distancing to still provide our families with the traditions of childhood, family, faith, and the values we hold dear. Ladies, GRIT is our superpower.
The GRACE of a Louisiana woman comes in caring for loved ones in the community who need a helping hand. Cooking and sharing a nourishing meal, organizing a family movie/game – night to minimize the monotony of months of sheltering in place. It is setting up home offices, getting rid of excess baggage (people and things) weighing us down physically and emotionally. It is negotiating outstanding bills/debt when there is no money to pay, voting for candidates, policy changes, and issues vital to us.  We have saved more, exercised more, listened more, read more, and prayed more than ever. We have been better mothers, wives, daughters, sisters, partners, businesswomen, friends, and advocates for ourselves and those we love. Our GRACE has changed our lives and influenced our homes, families, and communities.  Ladies, GRACE is our superpower.
We must employ our superpowers of GRIT – strength, and determination to keep what is important lifted; and GRACE – influence and opportunity to shape our environment, making it better.  We know how to get things done creatively.  When we enter the room, things happen.  When we have a seat at the table, problems are solved.  When we advocate for ourselves and our families, we influence policy changes.  2020 has shown us life-changing, culture–shaping superpowers, strengths we never knew we had.  Let's make 2021 our year to shine and shout, "This is the year of the Louisiana woman!"  Let's let our voices be heard, our influence unlocked, our talents and gifts revealed.  Ladies, let's use our superpowers of GRIT and GRACE to brighten our days ahead.
-Tonya Hawkins Hunter, MD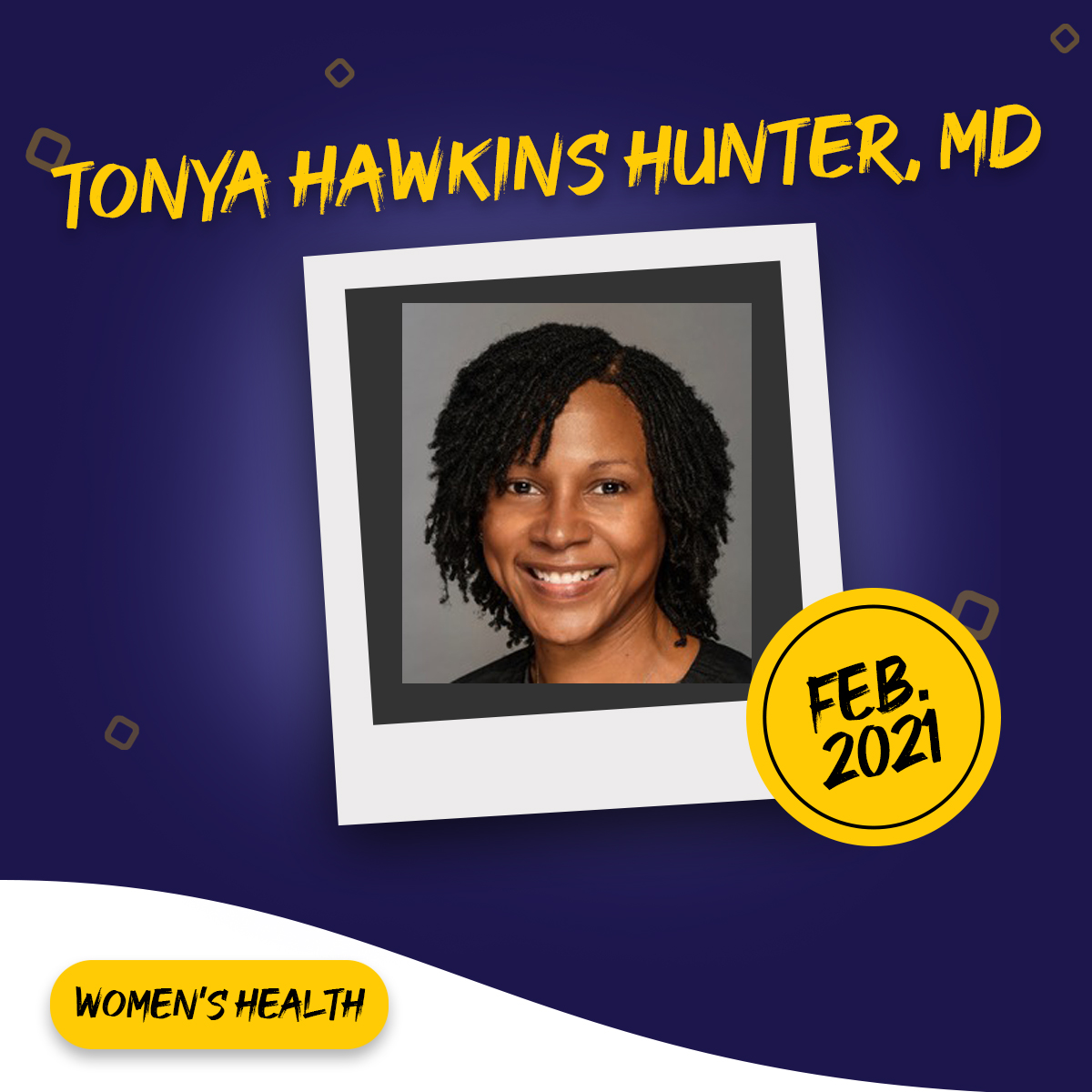 Dr. Tonya Hawkins Hunter
Dr. Tonya Hawkins Hunter is board certified in Ob-Gyn. She is currently in solo private practice at The Well Woman Center of Louisiana, Monroe, LA and is also affiliated with Teamhealth OB Hospitalist Group, Alexandria LA; OB/GYN Laborist -Rapides Regional Medical Center; University Health – E.A. Conway, Monroe, LA; Louisiana State University Health Sciences Center, Shreveport, LA Department of OB/GYN as Clinical Faculty. Dr. Hunter is involved in several community, civic and social organizations in her community.  Her interests include music, physical fitness, reading, and public policy.