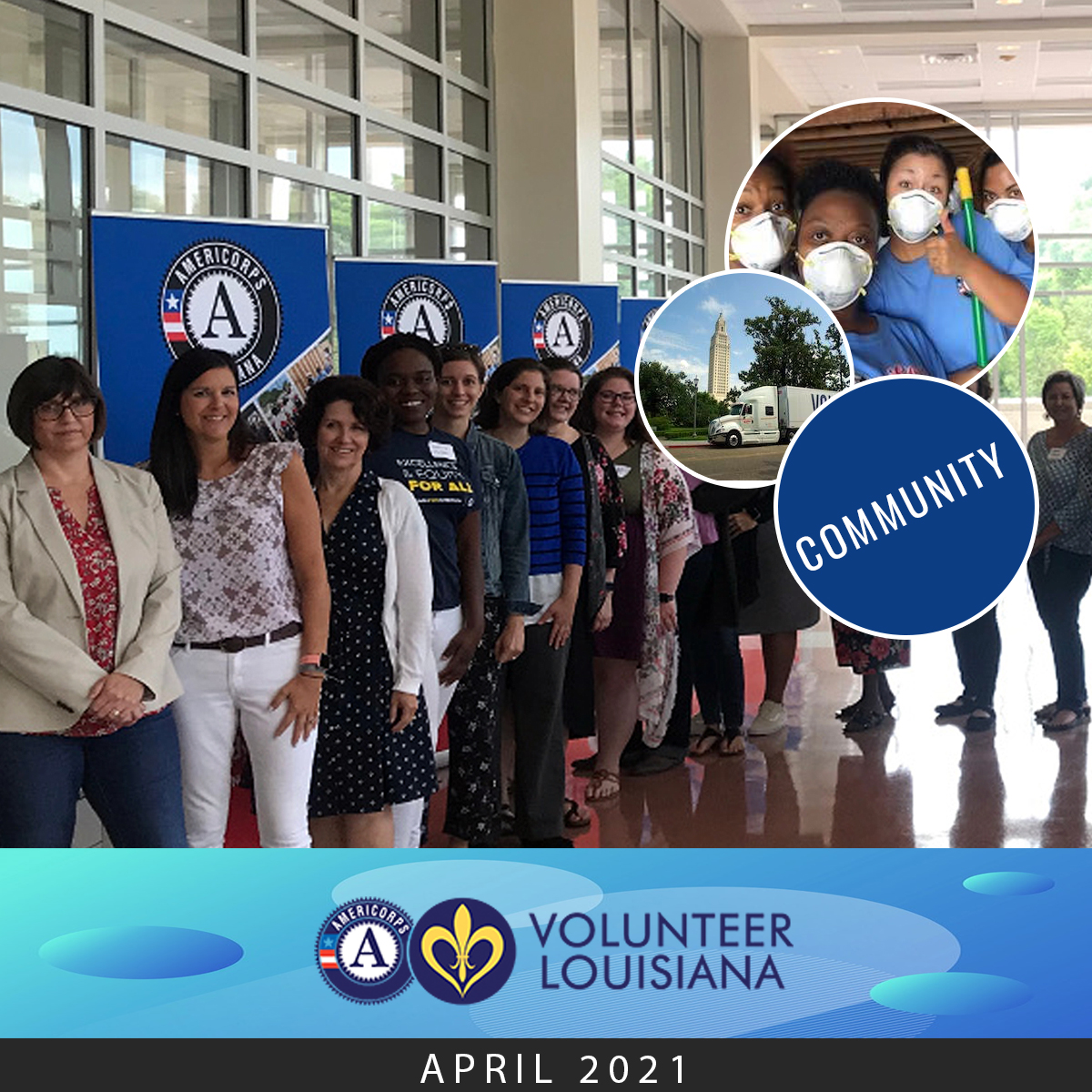 Do you have a desire to serve in your community? Have you been looking to volunteer but don't know where to start? Volunteer Louisiana is here to get you connected and involved in service to your community.
Established in 1993, under the Office of Lieutenant Governor, Volunteer Louisiana's mission is to promote civic and community engagement and meet Louisiana's citizens' needs through volunteerism and national service. As the state service commission, Volunteer Louisiana is uniquely positioned to promote civic engagement and connect our citizens to service as a solution to our most pressing problems.
Volunteer Louisiana currently awards and administers AmeriCorps and Volunteer Generation Fund grants from the Corporation for National and Community Service (CNCS) and promotes volunteerism through training, recognition, and a statewide online volunteer management system. Volunteer Louisiana also assists in the state's Emergency Operations Plan (EOP) with coordinating spontaneous, unaffiliated volunteers statewide in times of disaster.
Volunteer Louisiana manages 15 AmeriCorps programs with 1,000 AmeriCorps members serving in 25 parishes. Volunteer Louisiana also manages a current portfolio of 18 Volunteer Generation Fund grants with a particular focus on disaster recovery.
Volunteer Louisiana engages citizens of all skills, interests, and abilities to serve through our online Volunteer Management System at VolunteerLouisiana.gov. Louisianans volunteer over 129 million hours per year, with an annual economic impact of $2.1 billion for our state. Volunteer Louisiana recognizes the significant contribution by volunteers through the Louisiana Volunteer Service Awards and the Community Service Diploma Endorsement. During the 2016 floods, Volunteer Louisiana connected thousands of volunteers with volunteer opportunities. It created an orderly communication system and management that minimized self-deployment and interference with the response and recovery efforts.
As Volunteer Louisiana continues to move forward, connecting volunteers with opportunities throughout the state, working to enhance emergency and disaster planning, and providing national service opportunities in our state, we can use your help!
For more information on volunteering in Louisiana, please visit our website at VolunteerLouisiana.gov.