NO KID HUNGRY
Words from
Rhonda Jackson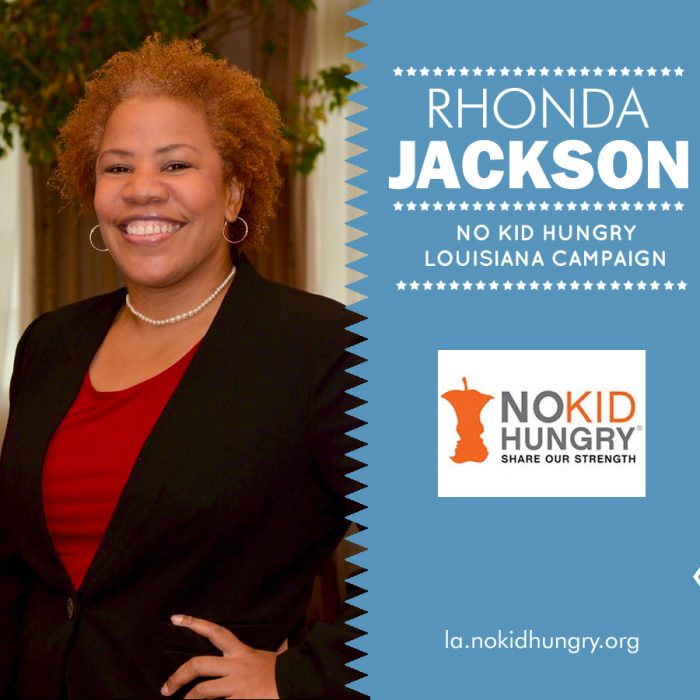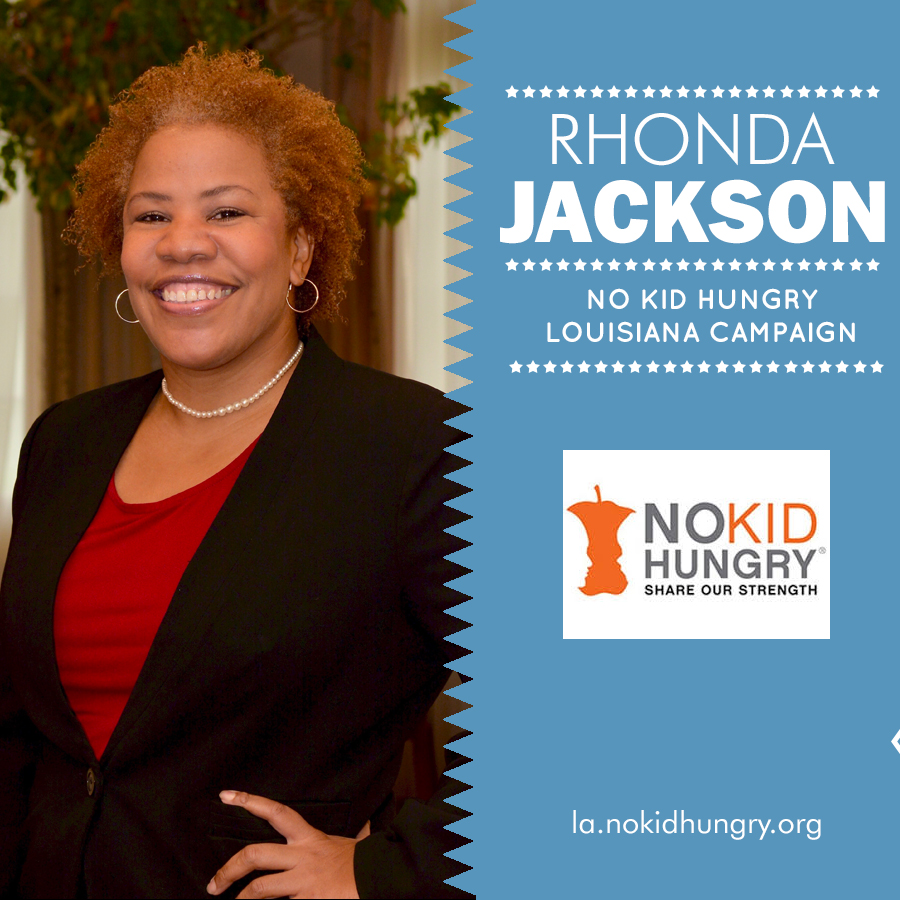 NO KID HUNGRY
LOUISIANA CAMPAIGN
Rhonda Jackson
The Importance of School Breakfast
It's August and kids around our state are heading back to school.  Hopefully, they're excited about the year to come. The beginning of each school year brings with it new opportunities for children to learn, grow and shine in their own special way.  But for one in four children in Louisiana, it will be tough for them to shine quite as bright because their family struggles with hunger. For some kids, the day starts with grumbling tummies and low energy, and yet they're expected to behave, learn and do well in school. Thankfully, it doesn't have to be this way. Childhood hunger is a solvable problem.
In 2017, Governor and First Lady Edwards launched the No Kid Hungry Louisiana Campaign with the goal of ending childhood hunger by providing meals to kids where they live, learn and play. Schools are a great place to start because children spend much of their time there, and the campaign has focused on making sure every child starts the day with school breakfast. In partnership with the Governor and First Lady, No Kid Hungry Louisiana is working to expand Breakfast After the Bell, which makes school breakfast easily accessible to all kids, by removing barriers like transportation challenges, tough morning schedules and stigma.  Alternative breakfast models like Grab-n-Go, where students can get breakfast on their way to class from conveniently located kiosks, and Second Chance Breakfast offered between first and second period, provide breakfast at times and locations that are convenient to students.  These models ensure all kids can start the day off with the nutritious meal they need to succeed.
All Louisiana students deserve the opportunity to grow, learn and reach their full potential. Research shows that students who eat breakfast do better in school! They perform better on tests and have better attendance and fewer disciplinary problems. Nourishing their bodies is critical to helping them succeed in school and ultimately in life.  And when children succeed, Louisiana is stronger.
This brief video shows just how easy this process can be when principals, teachers, school staff and students all work together to make sure every child in a school is prepared to learn: East Baton Rouge Breakfast In the Classroom
If you would like to find out more about the No Kid Hungry Louisiana Campaign and how you can help schools in your district provide breakfast to every child please visit la.nokidhungry.org.