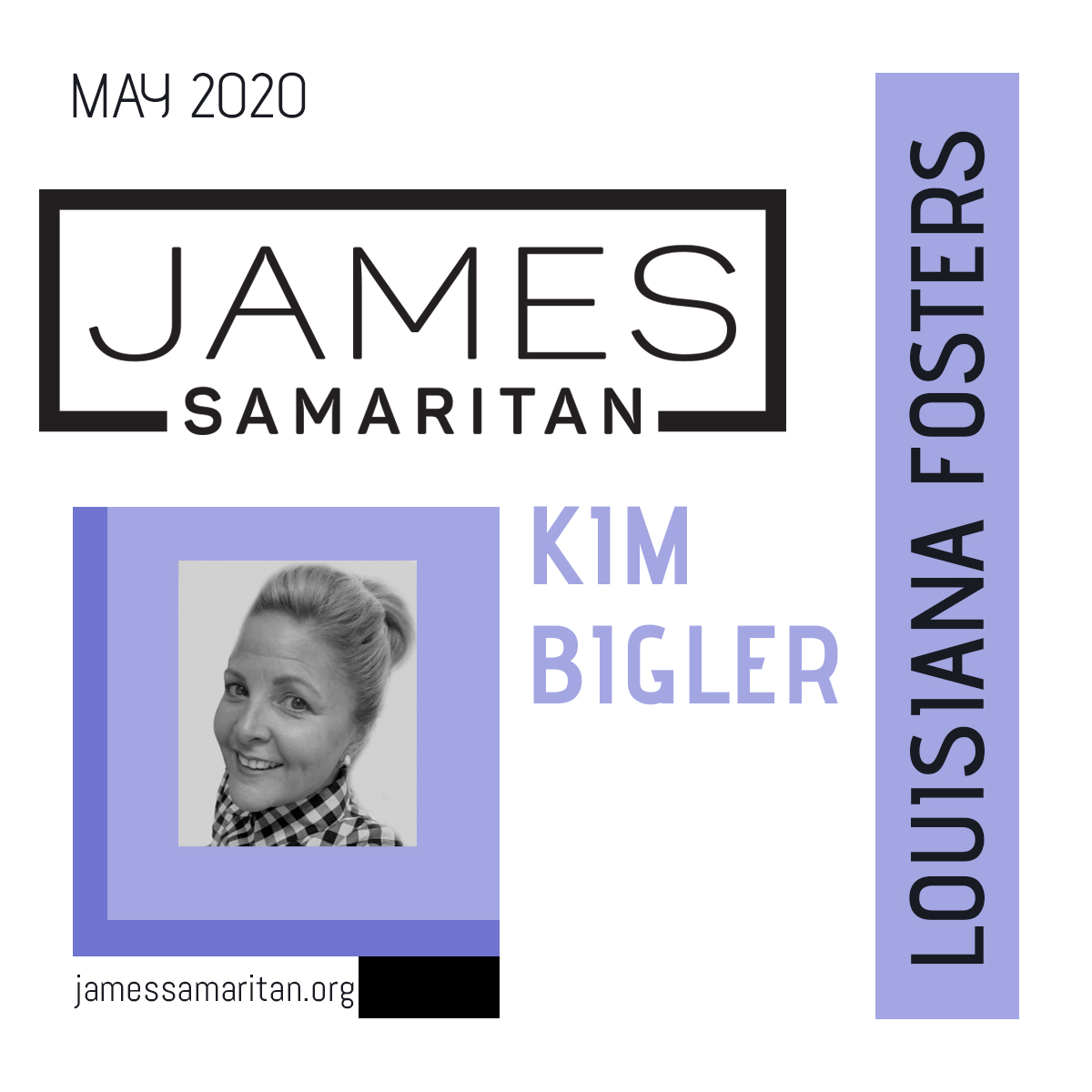 Louisiana Fosters

James Samaritan

Supporting your Local
Foster Care Non-Profit
James Samaritan is a 501c3 nonprofit that provides relationship and resource support for children entering foster care, and for youth transitioning out of the system. We mobilize local communities on their behalf.   
By partnering with Louisiana's Department of Child and Family Services, Louisiana Fosters, and other related organizations, we have provided strong wrap-around support for each child entering foster care and youth who transition out. We know that it takes a village and there are no mavericks in child welfare; everyone, collectively, makes a critical difference in the lives of our kids.
In the last five years, James Samaritan has worked to add to the field of foster care what used to be missing – robust community engagement. Bridges were desperately needed to be built between local communities and the children who needed them the most. Because of this time of building bridges, along with the combined efforts of Louisiana Fosters and other nonprofits, the Village is expanding incredibly.
In this time of COVID-19, our partnerships have become more intentional and innovative as our youth have moved to online learning, and biological and foster parents face new challenges of staying in connection to their case workers and support systems. James Samaritan has helped to provide phones and educational devices to many families in need, only made possible by connecting with other nonprofits throughout the state. "We are all in this together" has recently become a slogan of unity during this time of social distancing. However, in foster care, this slogan must become a culture that we live out consistently for the well being of our children and to see every child in a loving home.
HOW CAN YOU HELP?
Those on the front lines need you supporting them more than ever. For example, Fostering Community in Shreveport is in need of more foster families. Foster the Love in Lafayette is in need of gift cards to help provide groceries and other essentials for foster families welcoming more children. Crossroads NOLA is in need of freezer meals for their foster families. One Heart NOLA needs housing and transportation funds for former foster youth who have been displaced from their college campuses due to the COVID-19 pandemic. You can also go to www.louisianafosters.la.gov to see other local foster care organizations on the front-lines needing your support.
We are all in this together, and together we will weather this storm as we unite to become the anchor needed for our children. We need you and we look forward to connecting soon.