Louisianans Can Sponsor
Ukrainian Refugees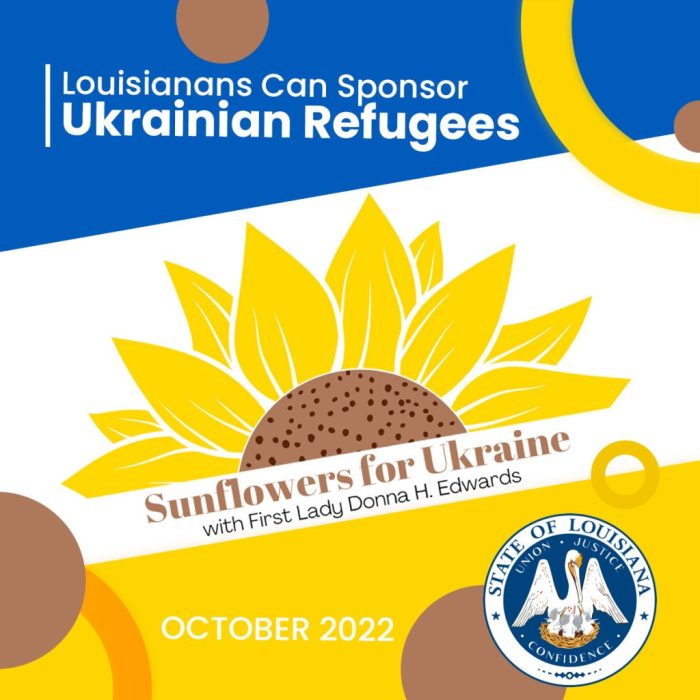 Louisianans Can Sponsor
Ukrainian Refugees


Did you know that people in the U.S. can sponsor Ukrainian families through the 'Uniting for Ukraine' program? Roughly 150,000 Ukrainians have entered the U.S. since March, and many new arrivals are relying on their new communities to survive as they struggle to overcome the trauma of war. 
For the first time in the history of Catholic Charities' involvement with refugee resettlement, the U.S. government is enabling individual families and citizens to sponsor a refugee family, according to David Aguillard, Executive Director, Catholic Charities of the Diocese of Baton Rouge (CCDBR).
CCDBR said although sponsoring a Ukrainian family can be rewarding, it takes a lot of commitment and resources. Aguillard explained, "You would be helping them acculturate to our community. Learn how to shop at a Walmart. Learn how to make medical appointments. Learn how to enroll a child in school…." 
Unlike Afghan refugees, local resettlement agencies will not have material support for Ukrainians. There is no housing assistance, employment placement services, or orientation classes. All those duties fall to the sponsor person or family.
Sponsors must apply to the U.S. Department of Homeland Security and submit background checks.
To learn how to apply to become a sponsor, click here.